The power of face-to-face networking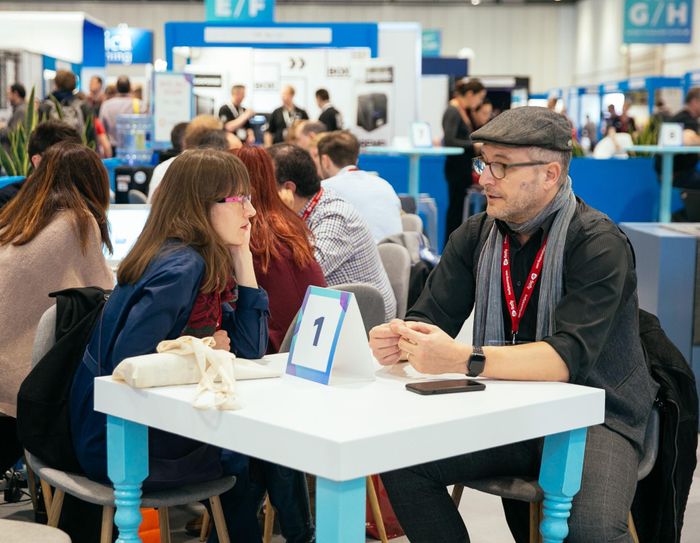 While so much of our networking throughout the year happens in our inboxes or on Skype calls, there's no better time than during an event like Bett UK to have meaningful conversations face-to-face with those who could help grow your business. Whether you're meeting someone for the first time or building on an existing personal connection, the education technology landscape created at Bett gives you the opportunity to bring to life your product and personality side-by-side.
A place for candid conversation
If you've ever ended a Skype call or sent an email and wondered if the tone or contents wasn't quite right, you're not alone. The best kinds of communication come from our non-verbal signals – things like body language and tone of voice – that cannot always come across clearly during 'e-meetings'. This is paired with the fact that people tend to be much more honest and candid when having a discussion face-to-face. If you're not already, we'd encourage you to jump on any chance for an in-person networking opportunity throughout the year – particularly the upcoming edition of Bett UK 2020.
Innovation and interaction
We can all understand the value of technology in breaking down huge communication barriers – particularly for businesses that operate across geographical borders – but that shouldn't mean overlooking the networking opportunities that come at a show like Bett UK 2020. Face-to-face interactions can help to foster credibility for your burgeoning business, and they can also give you a chance to build long-term relationships that will stick around as that business grows.
In addition, networking in person encourages collaboration and provides a space for innovation. So, if you know of potential suppliers and buyers you want to get in front of, then Connect@Bett will give you that opportunity in the palm of your hand.
Download the official Connect@Bett App
As a dedicated matchmaking service, Connect@Bett provides a platform for both exhibitors and visitors to connect before and during the show. It enables you to not only build your own content agenda for the four-day event, but also create your own customisable map by filtering the suppliers and products.
Connect@Bett is an AI-powered app that takes the pressure off finding your ideal connections before or over the course of the show, which means you get a higher return on your time.
Click here to find out more about Connect@Bett and download the app to start connecting.