BettFest: a celebration of global education online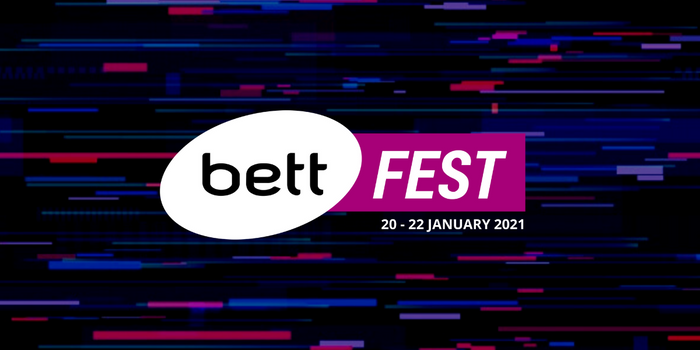 Bett, the world's largest education event, ran its first virtual show in January. BettFest was three days of inspiration, professional development and product discovery. Over 7,500 people from 110 countries and all parts of the edtech industry took part in this exciting event.
The event focused on three key themes which will help to shape remote learning on a global scale: leadership, digital inclusion and resilient futures and content was delivered in three ways: Mainstage, Bett Academy and Solutions Showcases to support the different needs of the global Bett community.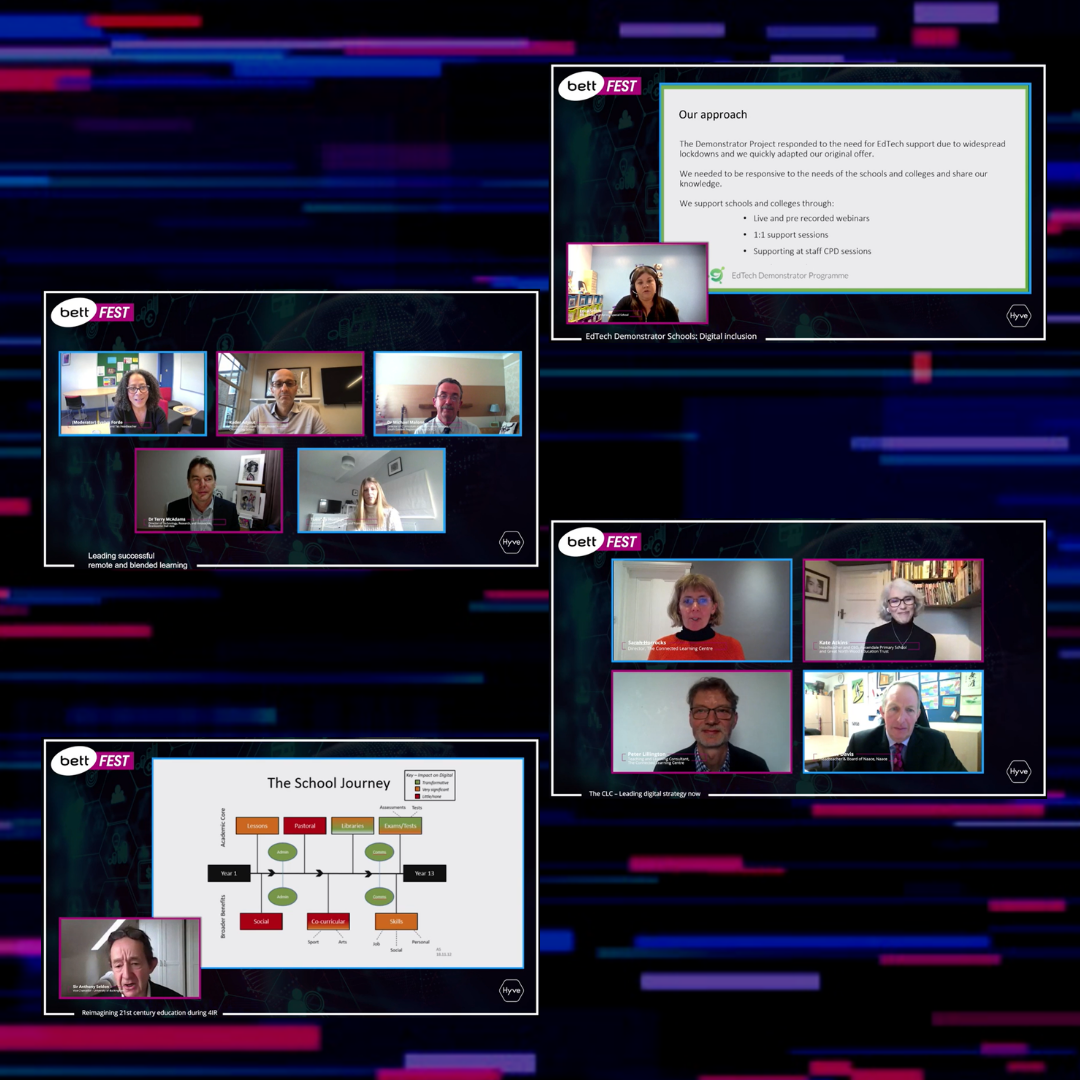 Anchoring each day was a live mainstage packed with thought leaders including Sir Anthony Seldon, Bruce Daisley and Microsoft's CEO, Satya Nadella. We were also honoured to broadcast a special address from Rt Hon Nick Gibb MP, who recognised the vital role that education technology has played in the past year and announced initiatives to support this to continue. The mainstage also gathered educators from across the world sharing stories from their schools during lockdown. These keynote sessions were designed to inspire but also to celebrate the classroom educator who innovation and dedication has anchored and supported young people through this past year.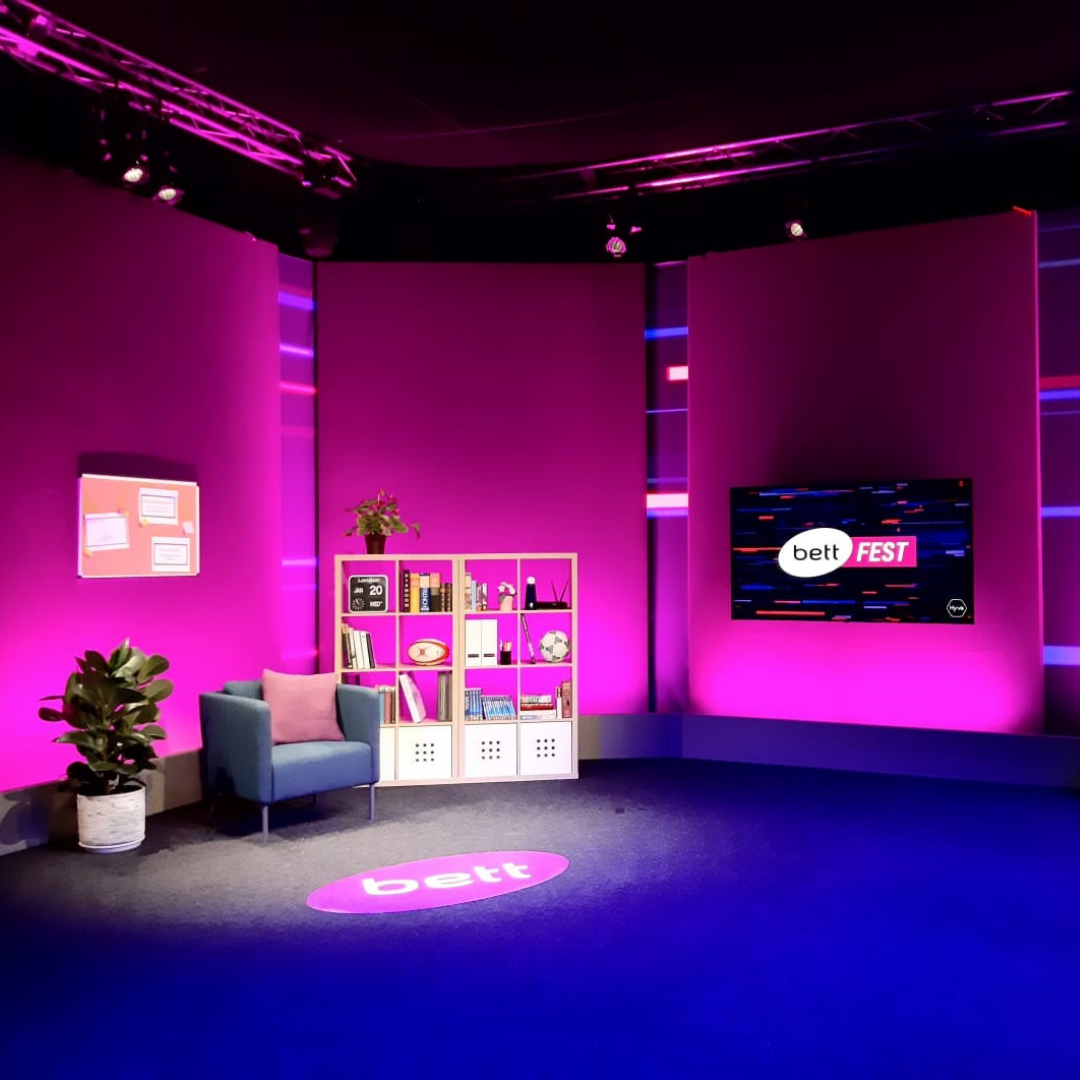 At 4pm each day attendees were able to benefit from professional, accredited CPD from Apple, Connected Learning Centre, Animate2Educate and Microsoft – practical, interactive, deep-dive sessions. These sessions officially launched Bett Academy, a monthly series of interactive, accredited professional development that will take place live on the last Friday of each month at 4pm GMT. Sessions are all available on-demand for easy 24-hour access at https://www.bettshow.com/bett-academy.
To keep the spirit of innovation and new ideas alive BettFest also featured daily Solutions Showcase sessions which were available on-demand. Companies including Dell, HPE, Asus, Acer, Cisco Meraki, Microsoft and a selection of entries to the Bett Awards. These exciting sessions aimed to echo the innovative spirit of the Bett Show live and featured product launches, discussions with celebrities including comedian Dara O'Briain and astronaut Tim Peake.
Bett isn't complete without the Bett Awards and this year was no exception. BettFest culminated in the announcement of the winners of the Covid-19 Response Champions Awards which paid tribute to the companies and schools who have responded to the Covid-19 outbreak in a way that has positively impacted on the education, health and wellbeing of the student population in combating the pandemic. Winners were announced in three categories: International Initiatives; Schools & Colleges (UK & International); UK Companies.
To see the full shortlist and winner for each category of the Covid-19 Response Champions Awards follow this link https://bettawards.com/2021-winners-covid-categories/