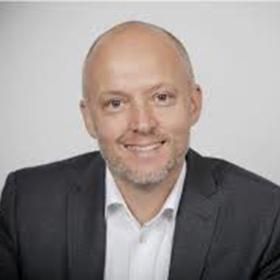 Mark Sparvell
Education Thought Leader
Microsoft
Mark Sparvell is currently a thought leader for education marketing at Microsoft Corporation, working with education leaders, researchers, and organizations globally. He aims to identify innovative practice, develop community and build capacity by leveraging digital solutions. Mr. Sparvell's most recent role involved the development and execution of a global school leadership audience strategy for Microsoft Education. Here, he was involved in building a worldwide community of professional practitioners, launching innovative professional learning through partnerships with university and EdX, creating the School Leader Academy BETT track and initiating an online school leadership toolkit.

Mr. Sparvell's previous roles include school leadership, lecturing, teaching and consulting for over 25 years. As associate director for professional learning with Principals Australia Institute, he designed and delivered professional learning for leaders across Australia and Asia Pacific. He later developed Australia's largest online community of practice for school leaders providing innovative blended synchronous and asynchronous experiences. Mr. Sparvell has taught both pre-service and post-graduate studies at Flinders University, Australia, and worked widely with academic researchers across a range of initiatives.

His education leadership is documented in numerous professional publications and he generates much content to maintain an influential professional social media footprint. His work as an educator and leader has been recognized for its impact with Australian and international awards and he is a frequent speaker at education events on topics such as 21st century learning design, digital transformation, innovation in organizations, and education leadership. Mr. Sparvell obtained his bachelor's degree in education and he is currently obtaining his masters of Education in leadership and management.