Worried about your child's wellbeing during isolation? 5 tips for physical & mental health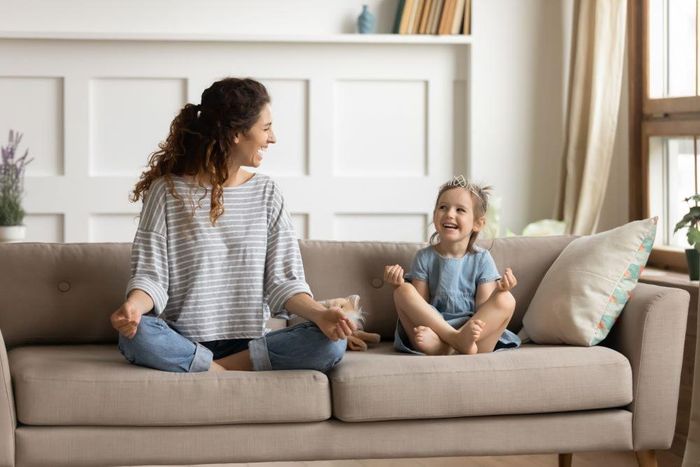 At this difficult time of social distancing and staying at home, it's essential that we all act to protect our mental health, as well as our physical health. This can be challenging for families that may lack space, equipment and are pushed for time – which is why at EdStart, we've joined forces with Team Mental Health, to create the Wellbeing Through Sport Activity Programme.
Specially devised to help equip children with the tools they need to build resilience and promote the importance of good mental health and wellbeing for all young people, the programme provides parents and teachers with helpful tips on how you can plan to stay physically active, whilst protecting your mental health during lockdown.
EdStart's MD Chris Irwin shares 5 ways to positive wellbeing
CONNECT
It's important that we all stay connected with friends and family. Think of challenges you can complete then challenge friends and family through social media, WhatsApp, Facetime etc. It could be as simple as how many pairs of socks can you throw into the washing machine, to a balance game using a tin of beans.
Keep it simple, keep it fun and see how many friends can attempt it!
BE ACTIVE
Make sure you get your one hour of exercise a day. Go for a walk, run or bike ride with your family. Is there a green space you can head to on the way? Work it into your routine. Being around nature is a proven way to help reduce stress levels. Remember to keep to social / physical distancing rules that are in place.
TAKE NOTICE
Taking the time to notice the world around us promotes good mental health by helping us to appreciate and feel grateful. Try and incorporate meditation as a family. There are some amazing free apps for families to practice mindfulness together. The more you practice the easier it becomes and there is evidence that shows mindfulness can help children to feel calm, have greater compassion and improve their attention.
EdStart Recommendation: Here's a yoga, meditation and relaxation session that can help you get started: https://www.youtube.com/watch?v=yCREAG0tjGQ&feature=youtu.be
KEEP LEARNING
Keeping ourselves mentally stimulated promotes good mental health. Could you learn a fun new skill as a family? There are lots of fun ideas online, such as kick ups with a toilet roll,
A family favourite of ours at the moment is the rugby ball challenge.
The challenge? How many times can you throw the ball to land in the wheelie bin in 60 secs! If that's not your thing, can you learn new balances? Learn to hop on one leg, think of activities that you may struggle with and learn ways to succeed in them.
GIVE
Giving to others makes us and others feel good. The smallest acts of kindness really can make a difference because they create positive feeling, and a sense of self-worth and value. Try and incorporate positive feedback into all your activities with your family. Praise each other for their effort even if they don't quite succeed.
Appreciate this time with each other and enjoy it – it is very rare we get such an opportunity!
Chris' top tips for making exercise time work for your family:
It is important to plan your daily activities. Set a time in a day where you can all have fun together.
Do things that you all enjoy.
Incorporate the 5 ways to mental wellbeing into your daily lives / activities
Most importantly, have fun with it!
For some further ideas on how to incorporate the 5 ways to mental wellbeing into your daily lives, visit our Wellbeing Through Sport Activity Programme: https://edstart.org.uk/wp-content/uploads/2020/03/WTS-activity-prog.pdf