When the masks come off... A discussion on the future models of education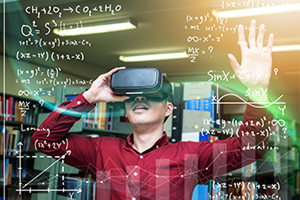 Written by the team at Teacherly. Follow them @teamteacherly
"Leave behind all the old ways of thinking… set the world on a different path" – Barack Obama
Across the world, a total of 1.5 billion students are no longer able to physically go to school. Overnight, schools have had to radically change their approach to teaching and the whole education industry has been completely disrupted, thereby forcing the education industry, to undergo a much-needed disruption of the traditional model of schooling.
Currently, schools that are opening such as in China and Denmark, are adopting measures such as social distancing and regular sanitisation, whilst there is success in this approach to reopening, the question that comes to mind is - should we be reverting back to our original ways? Or shall we seize this opportunity to revolutionise, modernise and expand the way we educate our students?
However, reopening with social distancing measures in place puts a large amount of pressure on our educators, in addition to focusing on new approaches to teaching they also need to manoeuvre new strict procedures. Another question that arises is whether such measures are appropriate for schools from developing countries who may be lacking the resources and infrastructure to provide sufficient means of social distancing.
The hybrid model
A more progressive discussion that the industry is engaging currently, about future models of education in a post-COVID 19 era, revolves around a 'hybrid' model of education.
Hybrid models typically look at integrating various modes of learning, for example, a future method for schooling may look like a blend between in-school teaching and online learning in unprecedented ways.
Atif Mahmood, CEO and Founder of Teacherly, recently spoke at EdTechX Summit about the impact of rapid urbanisation on education and the future of work for the teaching workforce. During this talk, Atif, brings forward an interesting take on future models of education after the pandemic as he believes that right now, is the opportunity to experiment with education and learn from it. Atif hypothesises a potential future model of education, wherein society adopts a 'WeWork' style of schooling.
He adds that the future of education is not in building more school infrastructure, but rather, a co-learning space, where different schools are using one building and engage in flexible teaching and learning. Teachers will continue to act as facilitators and come into the spaces where small groups of students can engage in classes, simultaneously, students can also continue their education online.
WeWork for schools
Atif's 'WeWork' model is crucial in not only taking into consideration the impact of COVID-19 in the future but also in disrupting the traditional schooling methods and better preparing our students for the new working life.
As society advances, the demand for the future of work is collaborative, remote and technologically advanced, it's important that our education system reflects the same. We must erase all concepts of 'assigned seating' and 'mandatory learning hours', if anything, the pandemic has taught society the importance of being adaptable, flexible and willing to disrupt the status quo at the snap of a finger, a skill that future models of education must deem essential in reflecting through education.
Whilst it can be argued that there still remains a need to satisfy younger student's need for social and emotional needs, another is that instead of taking a step forward, we take a step to the left or even to the right and look at alternative models of education and schooling.
Setting the world on a different path
A recent article from Forbes suggested that already existing alternative K-12 models of schooling may regain popularity such as forest schools for pre-schoolers. Whilst schools rush to implement social distancing measures and downsize classes, forest schools are designed to be completely outdoors and provide ample outside time with natural play and typically small class sizes. There is a strong belief that nature-immersive programs are the perfect fit to address the stress-free, healthy environments we will need to provide for families
Irrespective of revamping a traditional school model or alternative education, there is limited information about the future of assessments.
Whilst the industry has already been in deep discussion about the relevancy of exams and standardised testing before the pandemic, there needs to be a plunge forward to revolutionise the way our students are tested. Francis Jim, an innovative teacher from the Philippines, recently published an article discussing the relevancy of exams during a pandemic, he believes that during this time, students may be undergoing an unusual amount of stress or anxiety, some students may be struggling with their parents being essential workers. Factoring this in, he proposes that it is more valuable to provide students with the opportunity to learn mastery of skills, learn resilience, empathy and strength. He urges teachers to focus on student progress rather than a result of a test.
Whilst it's evident that future models of education in a post-COVID 19 era is still up for much discussion and speculation, there can only be hope that society truly takes the opportunity to pause and reflect and work on a model of education that is relevant to students going through a pandemic. let's say goodbye to a world where students sit in a cold exam hall, let's break down expectations that learning needs to be held in a structure called a 'school' and let's take a moment to truly embrace change and do what's right for today.