What is the future of work and learning?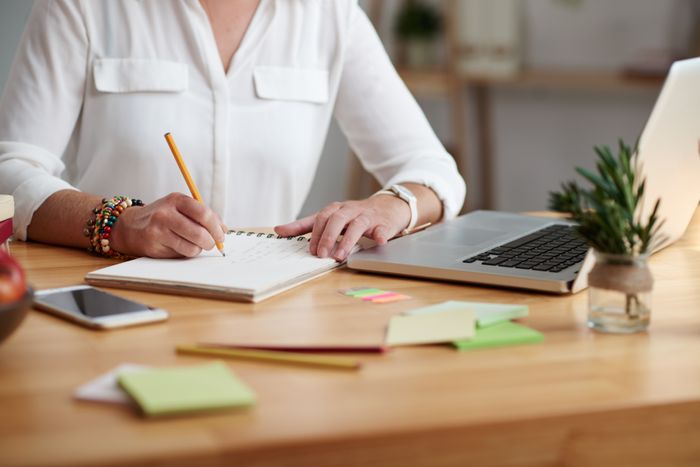 "The secret of change is to focus all of your energy, not on fighting the old, but on building the new" - Socrates
My vision is for a world which ensures that all learners thrive in school, in work and in life. A world where learning is not just compulsory education, but a constant throughout our lives; a world where technology is seen not as a replacement for humans, but as a tool that complements – and accelerates – our human skills; a world where education unleashes the human potential and supports collaboration, community and creativity.

Our world is changing at a pace never before seen in human history, but our education system is not keeping pace. The way we work, the way we learn and the way we communicate has been revolutionised by the COVID-19 pandemic, but our education systems are still structured on the traditional paradigm of teachers imparting knowledge to students (albeit online in the last year) and students being tested. The results of those tests and assessments determine the trajectory into university, vocational education or work. In many respects the old model served us well, but the world has changed and so must we. It is a world that requires fresh thinking and new paradigms.

It is estimated that 65% of children starting school today will hold jobs that do not yet exist. These children will have four or five careers over the course of their lifetime and will need to adapt their skills to the changing demands of the labour market. The economic impact of COVID-19 and the acceleration of digital transformation has caused both huge skills shortages and unemployment to arise simultaneously.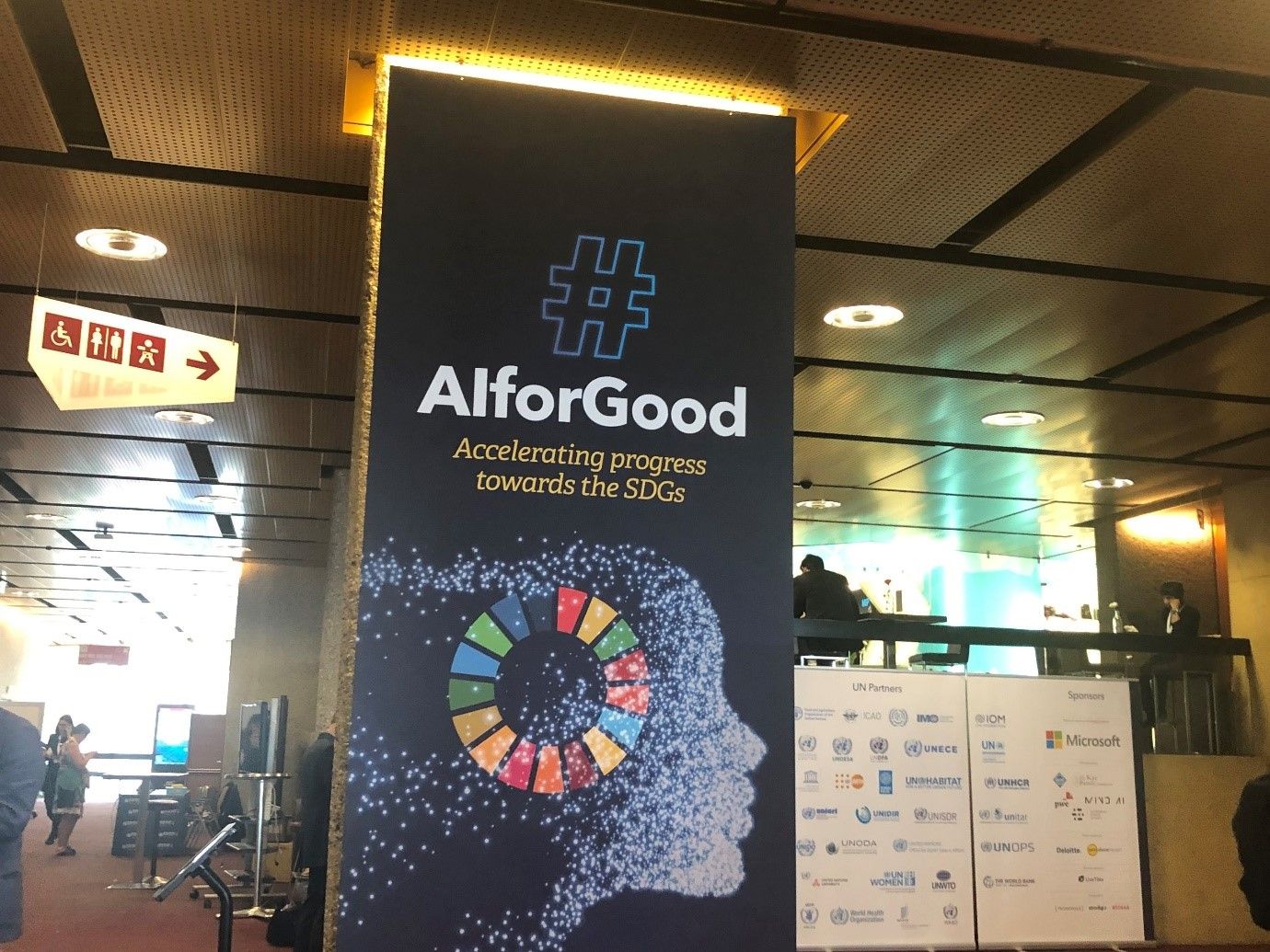 Employers are spending more than £4.4bn a year on recruitment fees, increased salaries, and temporary staff to bridge the digital skills gap as reported in the Open University Business Barometer 2019. More than two thirds of UK employers have struggled to find workers with the right skills in the past year. By 2030, 7 million workers (constituting 20% of the UK labour market) are likely to be under-skilled for their job requirements.

A growing tech sector but still lacking skilled talent.
The Institute of Engineering and Technology 2019 survey found that the proportion of women in the engineering and technical workforce is stagnant at 11 per cent, while just 12 per cent of businesses are actively trying to improve the diversity of their technical workforce (with regards to disability, ethnicity or LGBT+ status).
Around half the employers surveyed (46%) expect to grow their engineering and technology workforce in the next three years. For engineering and technology companies, the biggest anticipated barrier that they might face in achieving objectives over the same time is the recruitment of engineering and technical staff with the right skills (60%).
The barriers to learners thriving in the future
Knowledge and skills deficit: education and training institutions lack the skills, technology and resources to put learners at the centre, drive self-learning and prepare students for the future world of work.
Social capital deficit: learners lack the network, opportunity and platform to connect with high growth employers and tech investors who can help them with their career.
Leadership deficit: fragmentation of effort across government, foundations and impact investors around supporting social mobility and diversity in tech.
A radical solution
Traditional education leaves graduates with a huge debt and no job guarantee. Imagine if we could provide learners with a free education and a guaranteed job at the end of it?
Traditional education is suffering from a lack of qualified teachers in technical subjects. What if we could use peer-to-peer learning and collective intelligence from the community of employers to learn?
Traditional education is theoretical, outdated and exam-based. What if we could make the curriculum practical, real-life challenge based and without exams?
I believe that every individual has the potential to learn and grow. Individuals thrive when given an opportunity to build their own pathway and channel their motivation towards solving real-world problems. Self-learning provides individuals with the opportunity to exercise their agency, learn at their own pace and the autonomy to drive their learning journey in a meaningful way.
Collaborative peer-to-peer learning supports teamwork, communication and builds skills for the 21st Century. This new model of learning breaks the hierarchy and power moulds of the traditional learning environment.
This type of learning is not for everyone. But it would definitely work for those who:
Want to be experimental in their learning approach
Want to create a knowledge base and a powerful network
Are self-motivated, reflective and collaborative
Have clarity of purpose and want to make a difference in the world
There are some new models being tried to improve inclusion, skills and innovation. For example School42 was setup in Paris (2013) and in Silicon Valley (2016) as an innovative coding school offering top quality education and the opportunity for social mobility. It offers a free, rigorous, industry-leading education. There are no teachers or lectures; students are in charge of their own success and that of their peers.
What if this peer-to-peer learning model could be created in the UK to address the digital skills gap? A high-quality free software-engineering school would offer greater affordability and access, provide a more relevant pedagogy and shorter curriculum (2 years instead of 4 years for traditional degrees). It would also provide better connections to job and long-term career for all, especially those who are underrepresented in tech today.
This new model of education is not just about learning to code, but about rewriting the rules and building a meaningful career.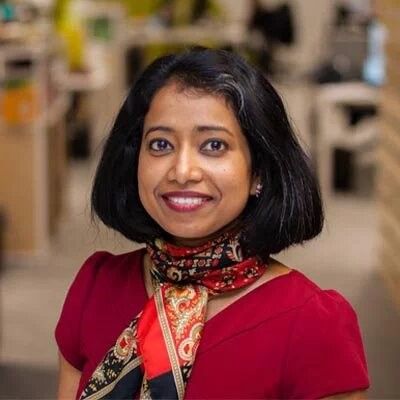 Joysy John is an entrepreneur, Edtech advisor and global speaker. She is the former Director of Education at Nesta, an innovation foundation. Previously she was the Chief Industry Officer at Ada National College for Digital Skills. Prior to joining the education sector, she spent a decade in banking across Singapore, US and UK. She holds a Computer Engineering (Honours) degree from Nanyang Technological University, Singapore and an MBA with Distinction from London Business School. She was the Financial Times top 100 BAME leaders influencing tech in 2019 and Finalist for Woman of the Year at the 16th Asian Achievers Award in 2016. Joysy is CEO of 01Founders.