Ways to support your teaching in the 'new normal'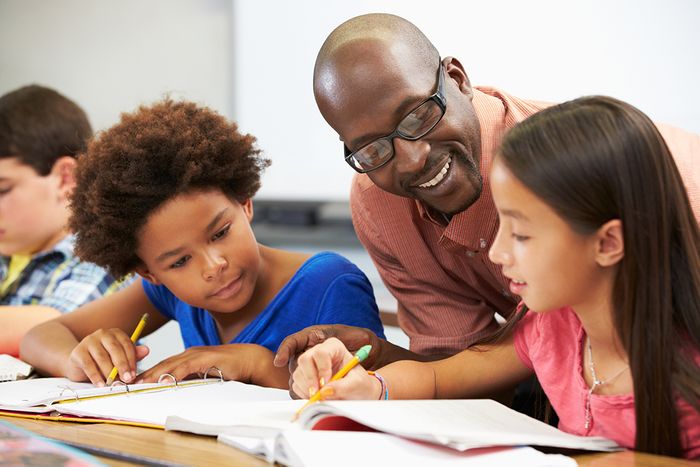 In recent months, teachers and pupils have adapted quickly in response to coronavirus and got creative with new ways of teaching remotely. EdTech has been invaluable in making sure pupils can learn at home through high quality resources, and helping classmates and teachers keep in touch.
As a new contributor, Oak National Academy is planning to build on our first term and be ready to support teachers and families with seamless learning at home and in school should the pandemic lead to local lockdowns during the next academic year. Our aim is to be an optional contingency plan any school can draw on if needed.
But first to rewind to our origins. As part of the rapid response to new ways of teaching, Oak National Academy was set up over the Easter holidays by a volunteer team of 40 state school teachers plus staff from education charities and organisations.
Within two weeks, the online classroom of free, optional video lessons and linked curricular resources was launched - by teachers, for teachers. Since then we've delivered 19 million lessons and counting. This was way beyond our wildest expectations.
We're now getting set up to be a resource for the whole of next year. We've launched our plan of lessons we'll be creating for 2020/21 with the support of subject experts and a wide range of sector groups. We've seen a great response, with 5,000 teachers and leaders joining our webinars exploring how to make the most of our resources for primary, secondary and specialist schools. And now we're doing the hardest job. A team of 300 teachers have started creating nearly 10,000 lessons, most of which will be ready ahead of the next academic year.
What to expect next year
As we look ahead, none of us know for certain what September will bring. The intention is for every child to return to school - and it is one we hope can happen. But there remains the possibility of local lockdowns which could lead to a return to home learning for some. Or there may be classes on rotas if staff are absent due to shielding or if bubbles decrease in size. This could mean a return to teaching pupils both in school and at home.
Given this uncertainty, schools are making contingency plans for a blended learning approach - looking to create or adapt online resources for teaching in school or at home, to make sure no pupil misses a lesson.
We set up Oak to support teachers to support their pupils and our mission remains as true now as it did back in April.
But we know both that we could improve our initial emergency response, and that what we did for the summer term won't be as effective in helping schools in the new year. So over the last few months we've been listening to feedback to try and create an offer that truly helps in the 'new normal'.
Schools and teachers told us that with uncertainty and different scenarios ahead they want and need to plan much further in advance. To date we've only been able to share the lessons we're going to be creating a half-term in advance. To try and better support, we've now published our curriculum plans for the entire year, from Reception to Year 11.
Similarly, so far we've been creating lessons week-by-week. But in a world where we don't know what might happen next week, we needed to change this. We're now creating the majority of our nearly 10,000 lessons and resources, aiming for them to be ready by the end of August.
Schools should and do rightly decide what they want to teach, based on a range of factors. With such a diversity of curricula we know we can never fully match it. Our aim is to be as helpful to as many schools as possible, so to help us decide what to teach we've worked with subject associations and sector bodies to understand the most popular content up and down the country. Our hope is that our lessons align to as much, but perhaps not all, of what many schools already teach.
As well as what schools teach, there is a great diversity in which order topics are taught. One of key motivations for us to create the majority of lessons for the year ahead of September is to allow teachers more flexibility. They can pick and choose what lessons from us are helpful, and in what order to best match their existing plans. This will also help the specialist sector, where a teacher can pick what best meets their students' needs at a given time.
Lastly, with so much uncertainty in the new normal, we also wanted to give maximum flexibility within the resources. So we'll enable teachers to be able to download, customise or edit the lessons wherever copyright allows.
But before we get to next year, the summer break is here. We're mindful of how many children have not been in school, so whilst we're not making new lessons available over summer, we are keeping up our existing lessons for that time. It'll be there in case there's a new topic that a child wants to learn about or if there's something they want to catch up on. Summer should also be a time for fun, so we're also keeping up our Oak Activity Club - fun and engaging activities from a range of partners including The Scouts and Earth Schools from the United Nations.
I'd like to say a huge thank you to everyone who's contributed to Oak so far - we've had amazing support from the whole sector. We simply hope that teachers and pupils have benefited and in reducing workloads and improving learning during such a challenging time.
If you'd like to learn more about our plans you can either watch one of our webinars for primary, secondary and specialist schools, or sign up for the latest news and development from Oak.