Using technology to recruit ' are schools missing a trick?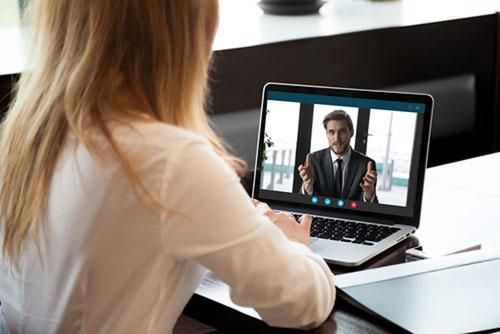 For most jobs, recruitment has undergone a technological revolution over the past couple of decades. The introduction of talent banks, online screening and applicant tracking systems means that people find applying for jobs easy and quick.
But sadly this isn't the case for most schools. A remarkable number still rely on expensive advertisements, unwieldy and bespoke application forms (which are actually getting longer) and fixed whole-day interviews. And of course, these are being heavily challenged by the current restrictions.
So, which innovations should schools take on over the next few months? I'd go for these three changes first…
1. Create a talent bank
Allow people to register their interest in working for you at any time, even when no jobs are available. As well as reducing the need for later advertising, those who have researched and applied to your school will generally be more motivated and a better fit than those who have responded to direct advertising.
All you need to do to start the process is to create a simple sign-up form on the 'career page' of your website – and make it known that you are happy to receive applications at any time.
The General Data Protection Regulations introduced across Europe in 2018 govern the way you gather and hold information. That means you should be clear about the length of time you will hold contact information and what you will use it for. You can of course write to people before the end of this time period and ask them if they would like to remain interested in jobs in your school.
Once you have a 'talent pool', it makes sense to communicate with them regularly, even if you have not specific relevant job. Creating and sending a regular 'career newsletter' is a good way of doing this.
2. Make applications as simple as possible
The majority of schools still have their own specific recruitment forms, which they expect applicants to download, complete and send back. For busy teachers or students trying to finish a course this can be a real problem – with the choice between a few high-quality applications or many rushed ones.
If you look at other industries this issue doesn't arise as often – applicants upload a generic CV, which is automatically fed into an 'application tracking system'. Some companies will ask for a covering letter, but more and more rely on a few screening questions and test the areas that it would cover later.
Some school leaders have suggested that this process would not allow for safeguarding checks, but questions can be asked alongside a simple form and followed up. if necessary, once a job offer has been made – schools don't do full DBS background checks before an interview either.
To find a range of possible solutions, talk to your IT partner or search for 'applicant tracking system for schools'.
3. Make the first contact more flexible
If you've been working in teaching for a while, the idea of having to tell your headteacher that you've applied for a job might seem normal, but in almost any other career it's not. Having to do this can put people off applying for jobs – they rightly wonder if their current school might stop offering development opportunities of promotions.
One clear way to avoid applicants self-selecting out for this reason is to offer them the chance to visit the school or ask questions via an informal telephone call. This is becoming more common but should be offered by all schools. The current COVID19 restrictions mean that using the likes of Zoom, Skype or FaceTime for virtual meeting and even tours is becoming commonplace.
Doing this will have two results – those who are engaged by what your school offers will be more likely, while others who don't meet essential criteria or don't fit with the ethos of your school won't have to have the difficult chat with the head.
Simon Hepburn's next book 'Recruiting Teachers: Stand out from the crowd by finding out and sharing why your school is a great place to work!' will be published on 4th May. (https://www.amazon.co.uk/gp/product/B085W1QHPW/ref=dbs_a_def_rwt_hsch_vapi_tkin_p1_i1)