University Landscape: Built To Last'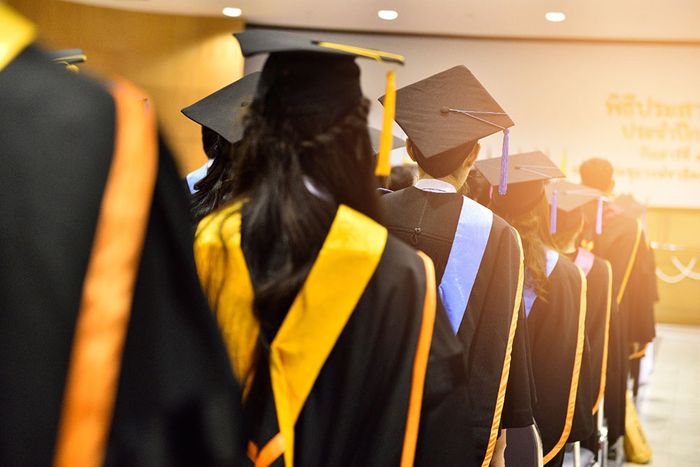 Universities have long been viewed as huge institutions that take enormous amounts of time to catch up with the demands of today's world. Universities can have a major impact on local, regional and national prosperity. Their ultimate goal of making economic, cultural and social impacts in society is now greater than ever before. The race to carry out world-leading research, make education more accessible for all communities, attract global talent, provide high-quality teaching & learning and prepare learners for the new world of work are all current drivers. Over the last few years, learners leaving schools have questioned whether a university degree is worth it. The tuition fees, loans, career prospects, and cost of living crisis have impacted these decisions. Although working-class learners will be more affected, those from the middle class are facing financial challenges too. When I taught A-Levels one step away from Higher Education, learners would be given advice in their final year of the course. I think this should've been done in their first year so they have enough time to attend open days and university visits, and ask questions well in advance.
'High Value' degree courses
The current situation has pushed universities to up their stakes in delivering 'High Value' degree courses that get learners into employment, increase their earning potential and continue lifelong learning. The 'High Value' degree courses need to have a fine balance between theoretical, practical, and soft skills training. Many learners don't get the opportunity to express their creativity or innovation on these courses due to time constraints, curriculum framework or assessment guidelines. This has a significant impact on learners' morale and motivation on these courses. Some universities have tried to tackle this issue by offering an extra year where learners can go on a work placement or work on real-world problems. This gives the learner the opportunity to apply their knowledge and experiences. I've had the privilege of teaching in primary, secondary, colleges and universities over the years. The common theme for a high-value course is relevance and application. Learners need to be given time to express themselves on these courses and apply their skills to a real-world scenario. It's just about preparing them for an exam but for a world of wider knowledge and understanding.'
Degree apprenticeship'
There has been a drive to boost degree apprenticeships which is an immediate opportunity for learners to access the world of work and gain valuable on-the-job experience while earning a wage whilst studying. The apprenticeship degrees have been an attractive proposition for learners, but getting on these courses are very competitive. Also it requires a certain level of self-motivation, time management and guidance. From an institution perspective the biggest challenge or roadblock that they face is finding the right person/partner in organizations that will co-developed their curriculum, maintain placements and support with funding. The problem is exacerbated if you're a university outside of the London bubble. Another issue is the deadline date of degree apprenticeships; they normally don't fall into the cycle of universities' enrolment window for learners. However, degree apprenticeships need greater governance and accountability so both parties support the learner to reach their full potential.' I've had the opportunity to co-design a degree apprenticeship with a bank and got my learners to be key stakeholders. Their input made the degree bespoke and relevant to their needs. I would encourage more universities and industry partners to get learners' voices and experiences in the creation of these courses.'
Career Advice'
There is a great need to improve the way we do career advice because it doesn't work for the majority of learners. Career advice needs to be personalized to the individual which includes access to networks, personal branding and work placement opportunities. These touch points need to be done regularly throughout the learners' duration in the institution. It can't only be done in the final year or once a year on career insight day. There needs to be greater collaboration between universities and industry on how this is done. This will help to ensure opportunities are obtainable, realistic and achievable. Universities have improved their career services and have allocated members of staff to actively engage learners into opportunities. In computer science, I've gone one step further and organized mock technical interviews, public speaking and experiential learning to build the confidence of our learners..
Experiential Learning
At Northeastern University London, we are keen to discover learning through the eyes of the learners building their careers and making a difference around the world. Experiential learning integrates the classroom and the real world. We do this through professional work , research and service around seven continents. Learners get the opportunity to learn how to transform ideas into impact and become global citizens and innovators. Since joining the institution I have been keen to connect my learners to real-world problems.' Our university is based in Tower Hamlets which has the worst child poverty rates in the UK. The London borough of Tower Hamlets has seen population growth at the same time that poverty rates have also increased. Another issue in the Borough is Air Pollution which affects learners' sleep, health and attendance. The east London borough was the third worst in England for air pollution. Researchers estimate that children growing up in Tower Hamlets have 10 percent less lung capacity than the national average. Local residents and young people have voiced their concerns and urged the local council to avoid removing the plastic bollards which reduce the traffic flow in the area. Being privy to these issues, I got my learners during the summer to build an air pollution platform for local secondary schools to measure the air quality around their buildings. I provided my learners with several days of training from Esri (Geo Mapping Tool) and provided gas sensors donated by Dyson Foundation. The learners were split into three teams; Frontend (Website), Backend (Data Capture) and Device/Sensors. The end result was amazing for our learners because they developed a working prototype that local schools could use.' Experiential learning will definitely help to enhance learners' CV, tech portfolios and career prospects. It also affects everyone involved in the project from the learners to the end users.'
Conclusion
For many years there has been a vast amount of discussion on whether the current education system is fit for purpose and does it prepare learners for the outside world, the outside world is the world where things continue to evolve at a rapid rate. We can not say what a distant future will look like and whether apprenticeships, government policies, and educational discourse will transform our current systems. But we can actively listen to learners' concerns, aspirations and fears? Also are we mindful that every decision that is made will have a profound impact on their mental health and wellbeing for the better or worse. The future of education is putting educators and learners at the centre of the process and valuing them as individuals.
This article was written by Mark Martin.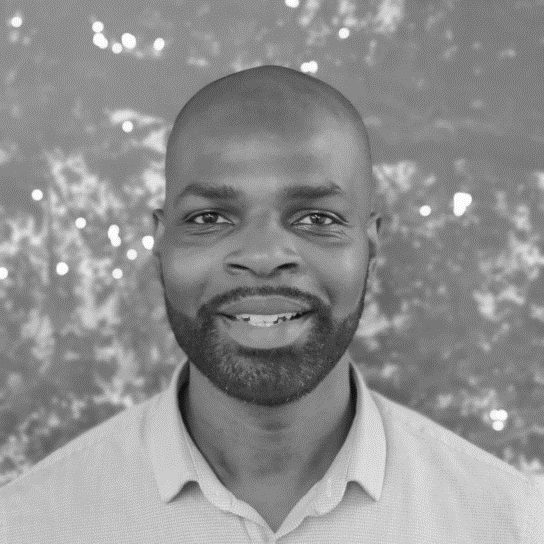 '"Mark aka @Urban_Teacher is an Assistant Professor in Computer Science and Education Practice. Mark is a thought leader in #EdTech and a hugely popular speaker, sharing his expertise and insights to educators around the world. He is a teacher/advisor for the major global tech brands and continues to advocate for home-grown talent, digital skills and education equity. In May 2022, Mark was recognised as one of the top 50 most influential people in UK IT by computer weekly. In 2019, he was awarded an MBE for services to education, technology, and diversity in UK technology."
'
'