Futures

Innovation

Leadership
Together again: celebrating the education community at the Bett Awards 2021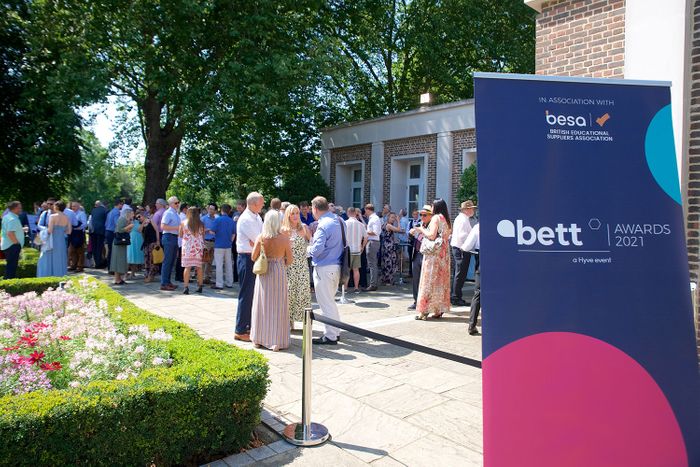 After three postponements, several changes of venue and all manner of additional safety measures, Bett was thrilled to bring the education community together at the Hurlingham Club on Thursday 22 July. The community met to celebrate the significant achievements of the education community at the annual Bett Awards. The beautiful sunshine certainly enhanced the occasion as over 300 educators and tech companies were entertained by a band, delicious food and the comedy of Stephen K. Amos.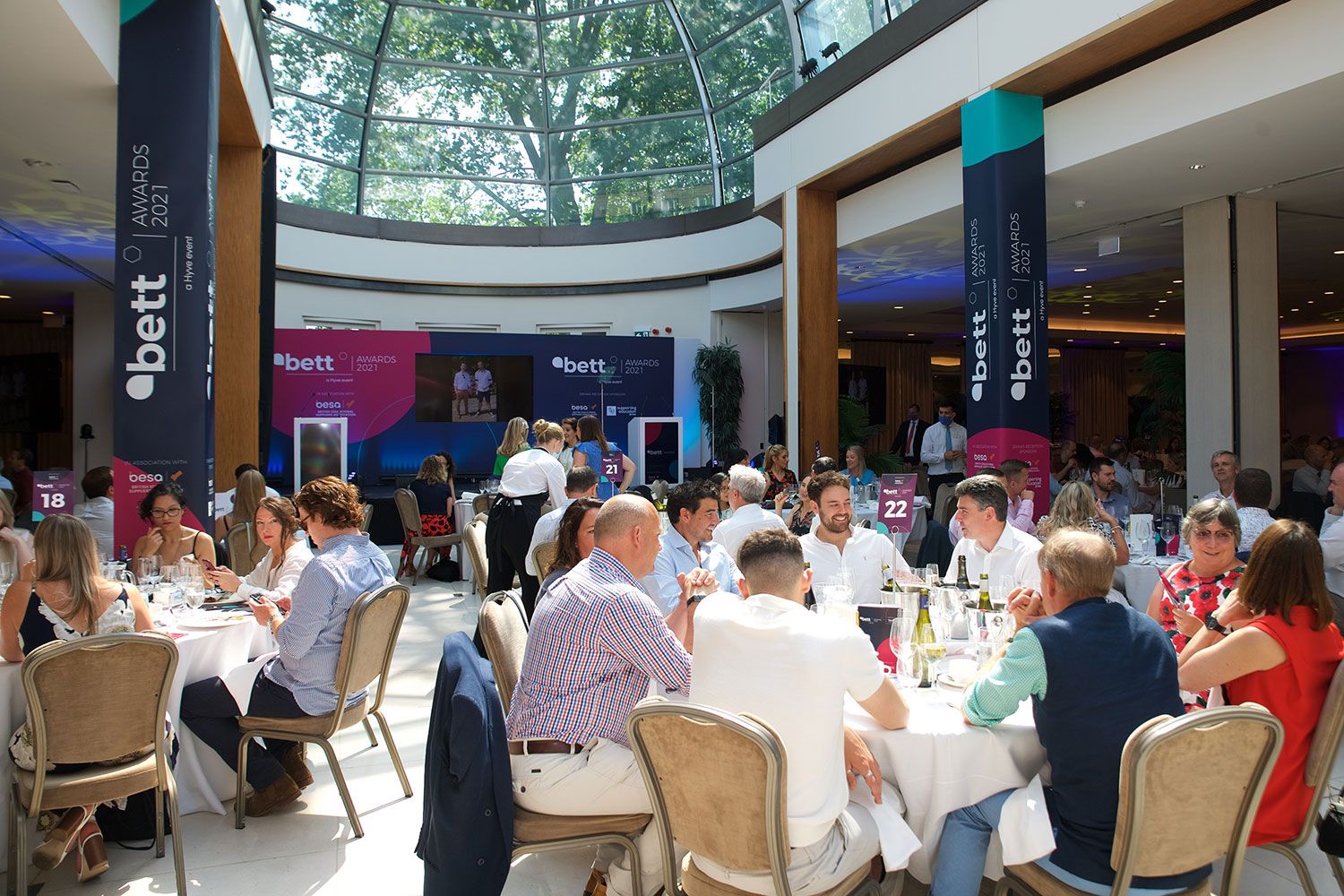 A wonderful afternoon at a stunning venue celebrating everyone's hard work and contribution in the Education sector with an epic crowd. Couldn't be any better! – Bob Usher – LGfL Content Manager
The Bett Awards are a celebration of the inspiring creativity and innovation that can be found throughout technology for education. Produced in association with Besa, being a Bett Award-winner is simply the best way to showcase your organisation with a sign of excellence.
Competition was as strong as ever, with well-known contenders and new faces in every category. Bett and Besa recognise the hard work and achievements of all the shortlisted entrants and are delighted to announce the winners:
International Digital Educational Resource
Winner: Fiction Express
Highly Commended: Ideas Roadshow – IBDP Portal
The Global Showcase Award for International Edtech Programme of the Year
Winner – Education and Youth Board of Estonia
Innovator of the Year
Winner: SchoolCloud
Best Educational Resource for Parents or Home Learning
Winner: EdPlace
Early Years Content
Winner: Yellow Door – Early Number and Pre-coding App Collection
Primary Content
Winner: Charanga Musical School
Secondary Content
Winner: GCSE Pod
Classroom Aids for Learning, Teaching and Assessment
Winner: Britannica Digital Learning – Britannica LaunchPacks
Free Digital Content or Open Education Resources
Winner: Earth Cubs
Highly Commended: VEX Robotics – VEXcodeVR
Educational Apps
Winner: squirrel Learning – GoRead
Highly Commended: Kaligo
Digital Devices
Winner: PASCO Scientific - //code.Node Solution Set
Leadership and Management Solution
Winner: STEER Education
Whole School Aids for Learning, Teaching & Assessment
Winner: Satchel One
Service and Support
Winner: Plum Innovations
Special Educational Needs Solutions
Winner: Crick Software Clicker
Highly Commended: RS Assessment from Hodder Education – Special Needs Assessment Profile (SNAP)
Higher Education or Further Education Digital Services
Winner: Medify Online – UCAT Course
Highly Commended: The Skills Network
Collaboration with a School
Winner: LGfL for ReadingZone Live with Cheam Common Junior Academy & the LEO Academy Trust
The Education Show Award for School Resources & Equipment for Learning, Teaching and Wellbeing
Winner: Teach Active
Company of the Year (Less than £3m turnover)
Winner: SchoolCloud
Highly Commended: ClickView
Company of the Year (More than £3m turnover)
Winner: National Education Group
Outstanding Achievement Award
Winner: David Jaffa, Founder of SAM Learning
Full details of all shortlisted entrants for all categories can be found here
Bett and Besa are now inviting applications for the Bett Awards 2022. Check out the website to see how you, your company or your school could enter. The Bett Advisory Board have reviewed all categories and made a number of changes, reflecting evolution in how products are being used across education settings. New categories and new opportunities to invite applications from the broader community. Check out the website and apply now! https://bettawards.awardspro.co.uk/