Three ways to make your classroom more inclusive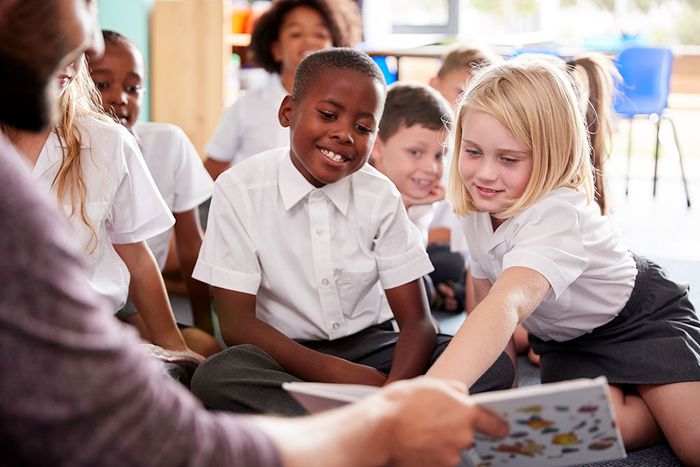 Whether you're a SEND lead, a class teacher or a one-to-one learning support assistant, the desire to ensure all children thrive permeates every aspect of the school day. Providing excellent SEND provision is a key part of this and as education professionals, we turn to tried and tested interventions, resources, and support networks to support children with a variety of additional needs.
Charles Dickens Primary School in Southwark is attended by a higher-than-average number of pupils with SEND, so there is a firm focus placed on creating an inclusive learning environment for all children, wherever possible.
This approach is built on three key steps:
Academic support
In curriculum areas such as maths, science and geography children need to be familiar with subject-specific words and phrases to access the curriculum and make progress. This may be difficult for pupils who do not yet have the breadth of vocabulary or processing ability to fully engage, so taking steps to reduce the risk of children falling behind can help.
A school focused on inclusion might use symbolic imagery to directly support learning outcomes and help ensure children with additional needs do not feel singled out. Providing visual prompts in the form of symbols is a simple way to support and engage all children.
Symbols can supplement the simple visual representations of the spoken and written words and phrases used regularly in most schools. Over time they become as recognisable as the headteacher or a child's best friend.
At Charles Dickens Primary, symbols are used to teach subject-specific vocabulary such as 'circuit', 'voltage' and 'conductor', a few weeks before it comes up in a lesson to give children the opportunity to build their knowledge and memory of these terms before they encounter them in lessons.
Teachers regularly use word charts for specialist terminology and include appropriate symbols for each so they are immediately more accessible for children with speech, language and communication needs. Visual word charts can be created online before the lesson, then displayed on a whiteboard so pupils can see them during the lesson. Importantly, as vocabulary is pre-taught to whole classes, the school was able to close vocabulary gaps as children moved through each year group and key stage giving them a head start in a new academic year.
Easing transitions
Children are often happier, more focused and more engaged in their learning when they feel prepared for transitions and new events. This is particularly important for children with SEND, who may experience anxiety about unexpected situations or fear of the unknown.
Social stories are used in all classrooms across Charles Dickens Primary to support children through new or different experiences. In advance of a school trip, for example, a social story will be created in the format of a comic strip to help a child see the different stages of what is going to happen on the day which often reduces their concerns.
The symbolic imagery used in these resources can be easily adapted to the child or situation too, including the use of different skin tones, pets and clothing preferences. This makes it easier for the child to instantly recognise themselves in the story, reducing anxiety levels even further. Social stories can be created online and printed off or displayed on a tablet for easy access to multiple different scenarios.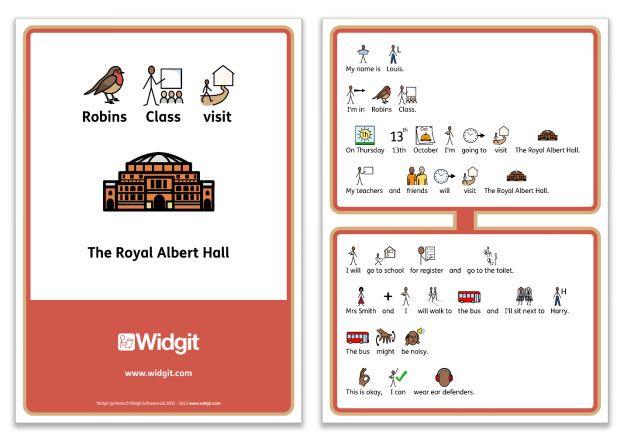 We use the same symbols in every classroom and at every age to ensure that as children move through different key stages, the symbols used to explain events are reassuringly familiar. This helps ease transitions for all children. We use Widgit to create the symbol imagery.
Personalised and visual tools
As one of the DfE's behaviour hub schools, creating a more inclusive environment using visual prompts has helped Charles Dickens Primary to encourage positive behaviour. Symbols were used in every classroom, every year group and practically every subject area from English and maths to science and PE.
Our positive behaviour bingo cards really helped children to engage in the school's ethos and values. They include words and symbolic images to represent actions such as working hard, listening carefully and being kind.
The children really enjoyed being spotted doing all these things in school and would be rewarded by getting their game cards marked off by the teacher. One of the strengths of this approach is that the cards can be tailored to the needs of individual pupils and groups. So, you can create a specific action on the card, such as 'put your hand up' or 'contribute to a discussion' to encourage a shy child to be more confident. I saw first-hand the number of teachers needing support and guidance on managing behaviour fall after the bingo cards were introduced.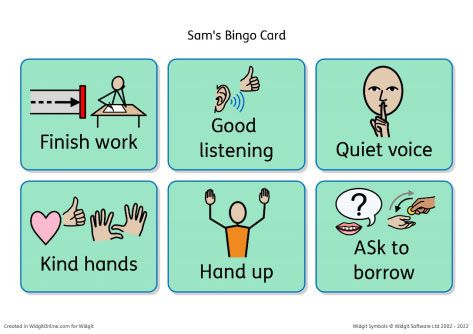 Next steps
As our school community continues to grow and we meet children with more diverse needs, our strategies to support them will develop. While we can't anticipate every eventuality, we know that by providing an inclusive classroom environment we're helping every child to feel happy and well supported in school.
Will Cannock Biography
Will is MAT SEND Lead at The Charter Schools Educational Trust and previously SENDCo at Charles Dickens Primary School, one of the DfE's behaviour hub schools.