The GEC Manifesto for Education in Practice: Jose Papa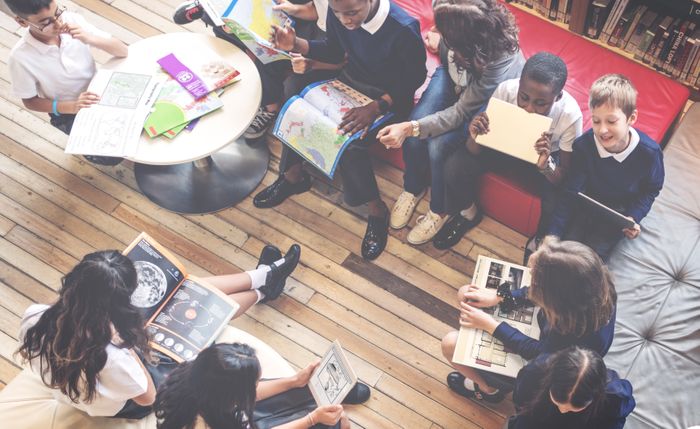 As part of our 'GEC Manifesto for Education in Practice' article series, Jose Papa explores the manifesto point: Schools are communities not just buildings or processes.
Education has always been a pillar of society, but never has it been so important for the role of a school to extend beyond its physical walls. Schools must therefore rise to the challenges of building partnerships between school and community, understanding the need to rethink pedagogy, and focusing on developing individuals' deep sense of citizenship and their role within the community.
Historically, relationships were built between schools and the families who attended them, but it is now fundamental to extend these connections to the surrounding population for maximum learning and to contribute to the sustained development of the whole community.
Pedagogy and classroom experiences that link to the wider world – as well as the contribution and role of each individual – are fundamental. These experiences are needed from the very beginning of school life – a critical time within which to ensure the development of self-fulfilled, independent individuals who understand their purpose and position within their community.
I believe that the presence of a school within the community can serve as a lever for change. A school that is based in a neighbourhood with social problems, for example, should acknowledge its surrounding environment and play an active role in investigating potential solutions. Strong enough collaboration with the community will yield tangible results. In particular, students would benefit from an enhanced sense of purpose as they see the positive impact of their motivation and participation, developing greater social and emotional skills such as empathy as a result.
To solidify the bridge between school and community, we must consider the following:
Schools as a welcoming environment for all, promoting and enhancing community wellbeing
School leaders consulted and considered amongst other local civic leaders
Families participating in school life, with schools ensuring proactive, direct communication channels
Teachers understanding the community's culture and challenges and adjusting pedagogy accordingly
A collaboration through the medium of education that explores purpose and social responsibility
And whilst it's not practical in a pandemic, for there to be a real alliance between school and community, schools should open their doors to the whole community. For if our schools are at the centre of local life, our young people will grow up feeling connected to their local environment.