The future of EdTech: lessons learned in lockdown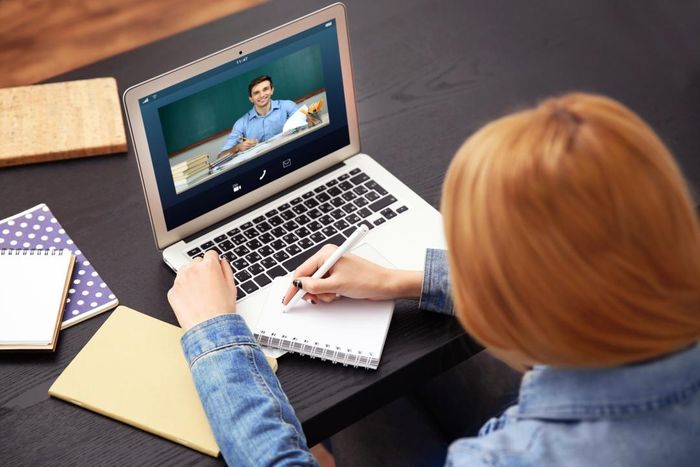 With many schools still partially closed in the UK, pupils, teachers and parents will need to lean on AV technology more than ever to stay connected and prepare students for a smooth transition back to school. But what is the recipe for success, and will the lessons learned by educational leaders in lockdown translate to the future of education?
Connecting beyond the classroom
The pandemic forced schools, colleges, and universities across the UK to take the digital leap and implement remote learning; using live video streams, online revision sessions, and software platforms to share resources with students.
But with many high-profile universities confirming they will deliver all lectures online for the next academic term and schools having to prepare for an element of remote learning, educators need to find sustainable and scalable solutions that are fit for purpose.
With cloud-based software platforms such as myViewBoard, teachers can do more than just present content. This technology empowers them to apply distance learning principles in full – using videoconferencing to live-stream lessons and interact with students, embed videos, annotate lesson materials, create quizzes, and give feedback in real-time to engage students and give structure to their day.
Any lesson materials can also be uploaded to the cloud and accessed remotely after the lesson by pupils and their parents. This allows students the flexibility to engage with the curriculum and re-visit subjects at a time that suits them.
Best of both worlds
In these unprecedented times, education demands innovation. It is essential for educators to find a balance between traditional and digital teaching strategies. AV technology does not necessarily have to replace physical teaching, rather it can be used to complement and enhance traditional methods through what is known as hybrid teaching.
Hybrid teaching is an educational strategy which combines online digital teaching with traditional classroom methods. EdTech has already proved effective in creating blended teaching environments for higher education and SEND students. The challenge now is to scale up this technology to primary and secondary schools to support the academic development of the millions of children who are not currently engaged with learning.
Hybrid teaching does not come without its challenges. The transition will not be instantaneous and adapting teaching pedagogies takes time. There are also considerable differences in the levels of pupil engagement in remote learning, particularly amongst the most disadvantaged pupils. However, the Department for Education has committed to spending £100million to provide laptops and internet connections for disadvantaged students to ensure the digital divide does not put a barrier between pupils and their education.
Taking the digital leap
The coronavirus outbreak has forced education providers to react. As the initial threat of the virus begins to ease, and we now look ahead at the long-term future of education in the UK, it is clear AV technology must play a greater role in a post-COVID world.
Technology can help the education system overcome the physical limitations posed by the pandemic by giving students live teacher interaction and diversified learning. It is now time for the AV industry and educators to work together to navigate the best possible learning outcomes for future generations.