Are you teaching the next Steven Bartlett?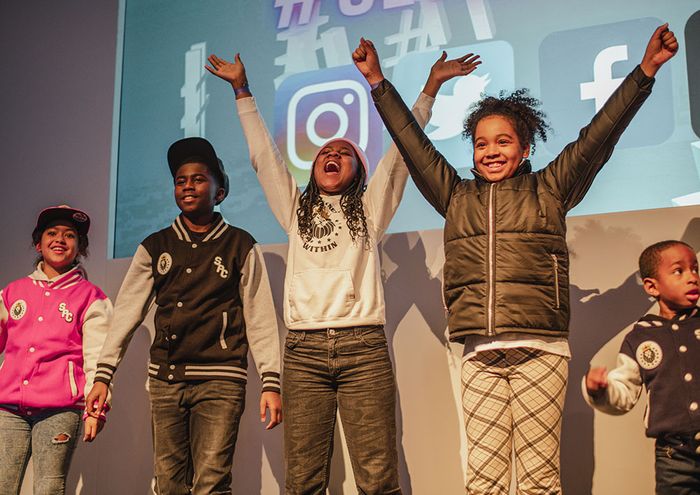 According to BusinessWire.com 64.2% of Gen Z say they get shopping inspiration from Instagram. TikTok influencer @chaymaesamir asked 3 year 7 boys in London if they'd rather have 1M followers or £1M. The video has now amassed almost 5M views with each of the boys, arguing why they'd rather 1M followers and how they would make money from them.
Now whether these boys are right or wrong, the question is; if you're a parent or teacher how do you practically reconcile this new way of thinking and the fast paced world of influencer led shopping and consumer behaviour with your children's education?
Enter 9 yr old Precisa, who signed up to a kids entrepreneurship programme I ran in the middle of the pandemic. Mum, Katya heard about our workshops and was keen for her daughter to do something fun that could teach her about the world of business. Having sensitive skin, Precisa and mum wanted to find a brand who made deodorants with lots of different scents to choose from but struggled. With this experience, she saw a gap in the market decided to create her own brand called Healthy Kind Deodorants.
Over the last 2 years she's gone on to win multiple awards, snag features on the BBC, sell at dozens of events and build up a loyal stream of customers.
Here are 5 things mum and daughter have learned about selling online that parents and teachers can takeaway.
During her interview on BBC Money Box Precisa said that she sells at events but also on a youth friendly ecommerce marketplace called YoBuDi.com. Other accessible platforms to sell online are Etsy and Instagram Shop. All websites which can help children to get used to the basics of setting up a storefront online and making sales
Our 9 yr old entrepreneur loves telling her story whenever she gets the chance recalling how she got started and what her 'why' is. We all love a good story and having one which you can practice and refine over time is the best sales pitch you can have
The best way to improve your products or services is to talk to your customers. Healthy Kind Deodorants gets lots of useful feedback on Instagram (which mum manages) and at the events Prescia sells at. All feedback is good feedback, even if it's seemingly 'bad' you can use that info to make changes
Staying safe online is top priority for mum, Katya and she monitors all of the incoming comments, follows and messages that come in via socials and ecommerce platforms like YoBuDi and Etsy.
Tools like Canva help to take the headache and cost out of designing posters and stories for social media. For Prescia, marketing her products is really about telling people about her day, the events she's been invited to sell or speak at
As well as learning obvious enterprise skills, the deodorant mini-mogul has grown in confidence and inspired other children her age to start businesses they're passionate about.
Mum, Katya reflects that her daughter finds purpose in her business and it isn't all about money because she believes that her product is helping people with sensitive skin to live with one less irritation.
Primary headteacher, Tiann Madden of Stanborough School in Watford who has been running child friendly entrepreneurship programmes at her school for over 5 years now says:
"Teaching children to sell online at an early age will provide them with skills not currently taught in the national curriculum. Developing an entrepreneurial mindset will in turn help young people to succeed whether they go onto pursue higher education, enter the workforce or choose to start their own business."
Key findings from the 4th edition of The Future of Jobs Report published by the World Economic Forum in April this year states that the global pandemic has disproportionately impacted young people. It predicts less than half of the global youth employment deficit is projected to have recovered by the end of 2022. We await new data to see how this affects 2023 youth unemployment figures.
So with this in mind, it's time for schools and parents to think differently about how we prepare young people for the future of work. The good news is that understanding enterprise through the lens of ecommerce will help to provide young people with essential skills they can take with them into a job or their own business.
About the author.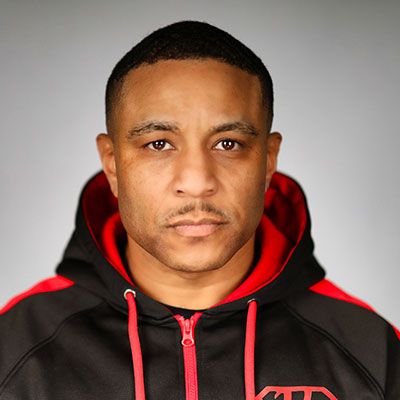 Julian Hall is the founder and CEO of YoBuDi.com an ecommerce marketplace for kidpreneurs to safely and cost effectively sell their products and services. Julian is also known for his work in teaching entrepreneurship to kids from 7yrs old through his multi-award winning social enterprise Ultra Education CIC