Teaching (almost) everything with Robotics and Minecraft with Ronald Chlebek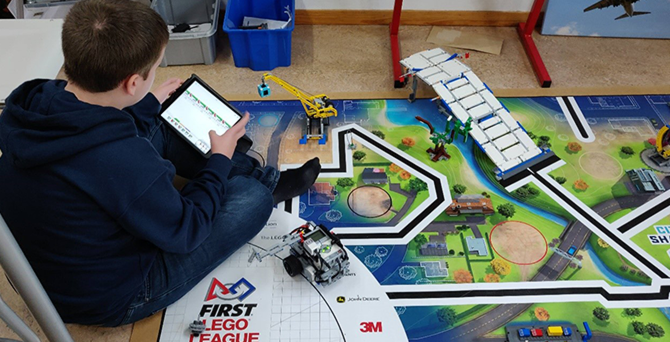 Minecraft, apart from being one of the most popular video games of all time, is a solid learning tool.
Bett talks with Ronald Chlebek, Classroom Teacher at English School Upplands, Väsby, Sweden, to learn more.
Teaching & Minecraft
I have been teaching at various levels since 1983. Currently I am teaching at the English School in Upplands Väsby, Sweden. During this time, I've been implementing the usage of digital tools for classroom instruction. This school year I am teaching Language Arts, Social Studies, Math, Science and Technology in grades 2-6. I am using the Microsoft Office Suite of Apps, but even using Robotics and Minecraft within the lower and middle school curriculum, in all subject areas.
Minecraft
I have been using Minecraft within all disciplines within Grades 2-6. What is especially interesting with the Swedish Curriculum, is that teachers can easily do cross-curriculum teaching within the various disciplines. This makes the usage of Minecraft extremely adaptable to the various time constraints that scheduling of lessons make. I plan projects and challenges that the students then use Minecraft to solve. The students then use other Microsoft tools, such as Sway, Powerpoint and Flipgrid to present their final solutions.
Some of the projects have been building the classroom, designing a home, building a rollercoaster and then building an amusement park. I have allowed the students to choose how they would prefer to work, encouraging cooperation.
Here is an example of a student that is diagnosed with Dyslexia who solved the "Bridge" challenge in a unique way. The students were instructed to get from one side of the water to the other, building a bridge or using a tunnel. This student solved the challenge within the 60-minute lesson.
Students under the age of 12 in Sweden, can take part in school sponsored after school activities. We are also using Minecraft projects, where they are building homes and cities. Even here, some of the students can continue working on their projects in after school hours.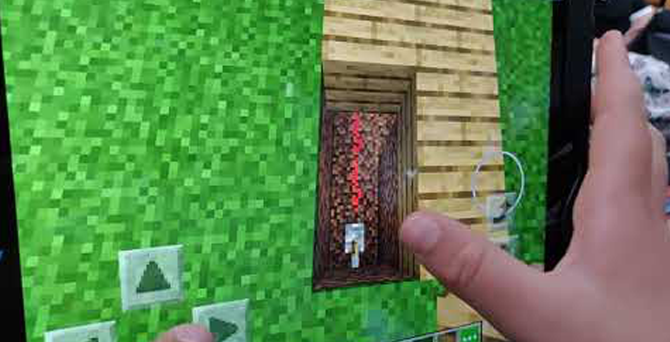 Ozobot
These small light sensitive robots have been very popular with students of all ages. The nicest thing with the Ozobots is that the students can start programming with the color codes and line drawing. Even the youngest students can use these and then continue with block programming. During the Ozobot challenges, the students have worked in pairs, this gives them an opportunity to work together and do problem solving in a group.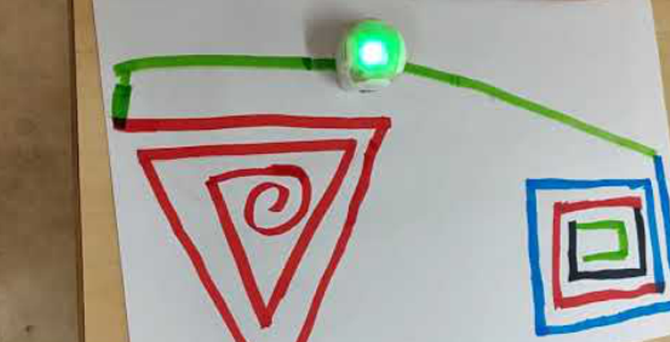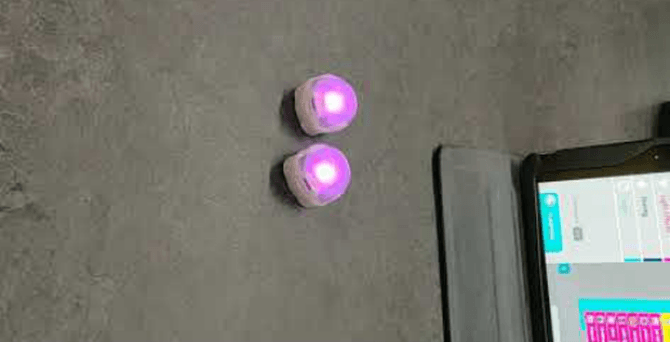 LEGO Mindstorms
I have been using Lego Mindstorms within, the Sciences and Math discipline. Lego's philosophy is geared towards "pair programming". The students assemble the robots based on the challenges and what they feel their solution should be. Many students who struggle using the classic methods, Math Book, etc.. finally feel good about Math and understand how it is used in daily life.
Students use these robots to solve real life challenges, such as "object detection". They program their robots to avoid colliding with objects. Pair programming enhances social competencies. This video shows the student's result of "object detection challenge". We discussed how cars can automatically stop when an object is detected in front of them. They then designed the program as efficiently as possible.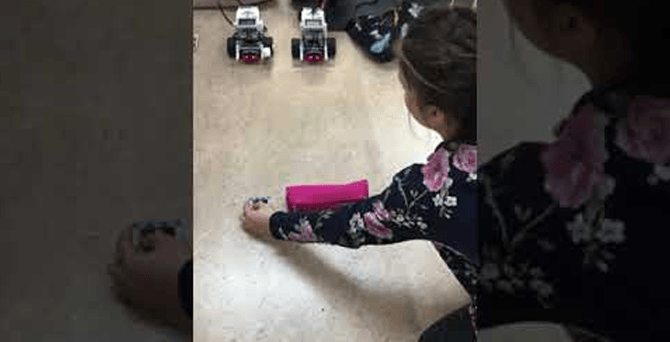 First Lego League (FLL)
FLL is a Science and Engineering, competition for students in grades 5-9. The students need to program the Lego Mindstorms robots to maneuver and complete missions on the competition mat. This year's theme is City Shaper, so the student's need to do research on how they can improve the environment close to home. Besides programming and solving an environmental situation, the students need to upload a report and present verbally to the judges on competition day. The students are basically touching on all parts of the school curriculum. This competition has brought these 12 students closer together and we have had a great time during the planning stages. Competition is on November 9, 2019.