Higher Education

Bett Asia
Switching to a New LMS: Getting strategic with training, access and passion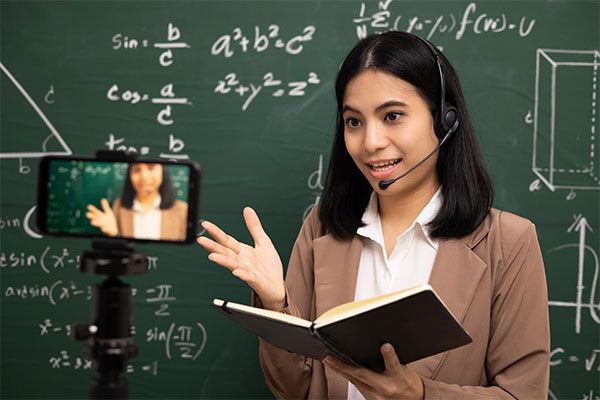 "Canvas supported OLFU's objective of delivering instruction innovatively and flexibly yet in a structured and easy-to-navigate system. It is teaching and learning made convenient and accessible."
Our Lady of Fatima University (OLFU), is a private autonomous university in the Philippines. It offers affordable pre-preparatory to post-graduate allied and non-allied health courses and degrees either face-to-face, hybrid, or fully online. OLFU produces the country's largest number of healthcare baccalaureate, masters, and PhD graduates. It's one of the Philippines' most prestigious for medical education, with six campuses across the country.
In 2020, the government recognised the university's commitment to performance excellence with the Philippine Quality Award.
CHALLENGE
Even before the pandemic, OLFU offered distance education through an in-house-built learning management system (LMS) just for nursing and physical therapy students. It also used Google Classroom and Edmodo for content sharing, as well as G Suite and Microsoft Outlook Live for emails linked to Microsoft's products and applications.
But the university needed an institution-wide LMS to comply with the Philippine accreditation body. So OLFU followed its core functions and values to test several external LMSs.
At the start of that process, the university "experienced challenges related to people, process and product", says Dr Michael Joseph Diño, the Director of the university's Research Development and Innovation Center.
"Adopting technology depends 90% on human factors, 10% on technology, so you have to empower and train your people to use a new LMS. For the process, as an autonomous university, our program and learning resources have to be high quality, with standard templates for our educators," he says.
"Our products – programs – must also align with learning outcomes in line with the accreditation and regulating body."
OLFU was keen to avoid 'white elephants' – technology that doesn't benefit all students and has a poor uptake, says Dr Diño.
The university wanted an LMS that met these metrics:
User-friendly with intuitive graphic elements and high interoperability
Fosters student agency, independence, and empowerment
Easy for faculty members – some of whom are technologically challenged – to learn
Compatible with G Suite and other third-party service providers
Can send emails and other communication to students through the LMS
Supports educators with tracking, data analysis, and in their use of signature pedagogies
Good fit with the country's requirement for outcomes-based education, which ensures graduates are work-ready
Offers several learning options for the university's diverse learner population,
Aligned with global standards to comply with internationalization concepts in education, and
Updated regularly and is secure.
As well, the LMS had to be frictionless to adapt and implement for digital transformation.
OLFU's Administrator for Basic Education, Rafael Enriquez, says: "Pre-pandemic, we had a few faculty members still carrying around large pieces of manila paper to their classes."
The LMS also had to work on a mobile, laptop, or other electronic devices.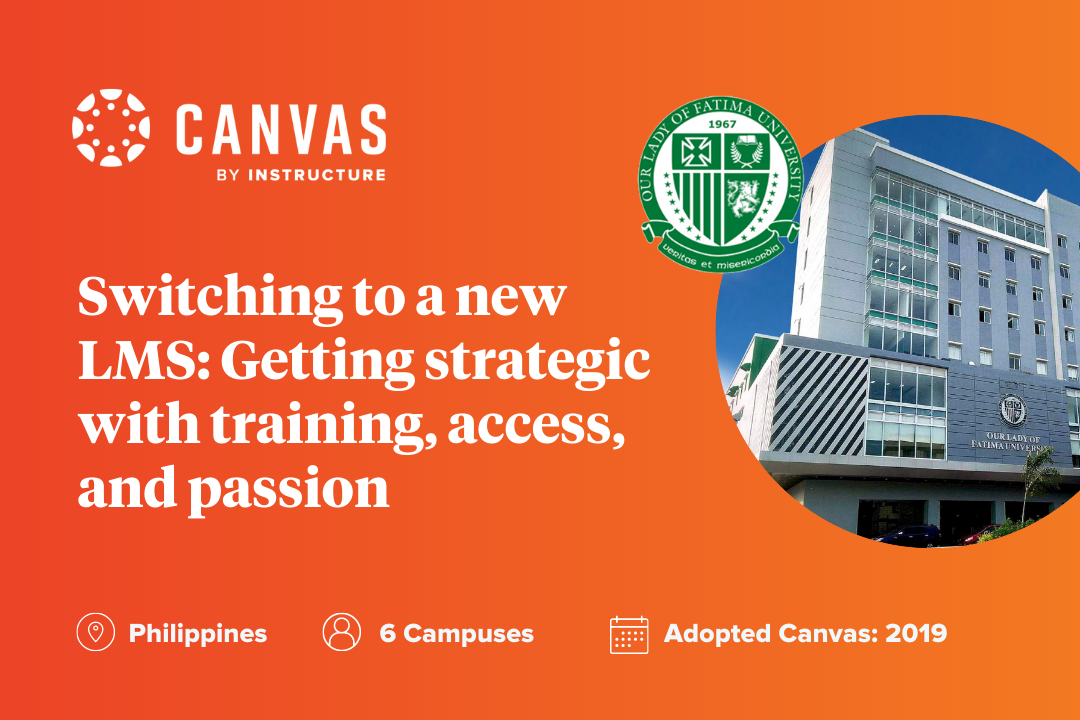 "Most of our students can't even afford laptops, so we knew 90% of them would use their mobile device to access whatever LMS we chose," says Rafael.
SOLUTION
OLFU's leadership team also needed evidence-based data and metrics, so a feasibility study was conducted before agreeing to invest in a 'digital campus'.
To start off that process, Dr Diño, surveyed a global team of innovative educators which LMS they used – more than 80% mentioned Canvas. Then, the OLFU project team visited other universities to identify benchmarks, and found Canvas was "the most natural and easy for learners to use".
OLFU also surveyed and interviewed its faculty members, students and other stakeholders about using the LMS.
Dr Diño says: "It was important our students were really happy with the LMS and when you look at the Canvas dashboard, it gives you a cool, fun, joyful vibe, so our students - who are adolescents or young adults – can relate to it."
However, accessibility was also a key concern - some Philippine regions have unstable internet connectivity. To solve this, Canvas partnered with OLFU to negotiate with internet providers for a discounted rate for faculty members and students. That was a "gamechanger" for accessibility, says the university's Assistant Vice President for Finance, Vincent Mercado.
But the deal doesn't overcome the hurdle of internet unreliability. That's why educators upload teaching resources two days in advance before the learning week starts, giving students early access to download content for offline accessibility. They can also tap into Canvas for co-curricular and extra-curricular services.
To manage the rollout of the Canvas LMS and to train users, OLFU set up an EdTech centre and used Canvas support services.
THE RESULTS
The real test of an LMS is its functionality for learning assessments. Dr Diño says Canvas is "perfect" for accommodating a variety of these, including authentic assessments, simulation labs to demonstrate medical procedures, quizzes, and more. It also integrates seamlessly with the plagiarism checker app, turnitin, which supports the university's robust but reasonable academic integrity policy.
"I'm teaching undergrad and post-grad courses and using a lot of assessment tools from Canvas, and find the data analytics very helpful. We have an escape room to make learning, collaboration and engagement more fun. I've even set up an online Easter 'egg' hunt, using gamification to infuse joy in learning and for students to earn digital awards via Canvas Badges (formerly known as Badgr)," he says.
The university's courses that utilise digital badges have 60% more student engagement than those without.
Apart from Canvas Badges, the university has integrated third-party apps such as Labster, Lecturio, and Respondus Lockdown Browser. The integrations mean Canvas has helped OLFU:
Save time through standardising processes such as creating email accounts, delivering instructions and exams
Better manage teaching and learning activities
Communicate more effectively with staff and students on and off-campus
Boost its client satisfaction scores by 25%, and
Easily measure students' learning outcomes, which have risen 30% compared to pre-pandemic.
Thanks to Canvas, OLFU's educators have created and designed more than 1,000 online course blueprints, including course and topic guides.
It has also expanded its classrooms beyond the physical space to connect those on campus, at home, or elsewhere.
Rafael says: "No matter where they are, students can talk with each other via Canvas. They can see what other students and the teacher are doing in class, so this LMS has made our whole classroom bigger."
For Higher Education institutions looking to transition to a new LMS like Canvas, Dr Diño offers a fourth 'p' ingredient: passion.
"Technology is nothing if you don't have passion and mission from your administrators, passion from teachers, and for education. We're now implementing Canvas with passion and embracing our originality as a university."
Get in touch with Canvas by Instructure for a demo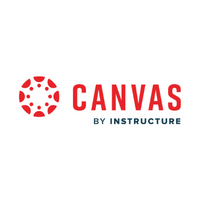 Ahead by Bett is the destination for the Higher Education community to learn, network and trade during the biggest week in education, co-located with Bett. For more Higher Education content, visit the Think Ahead Hub here.

"Canvas supported OLFU's objective of delivering instruction innovatively and flexibly yet in a structured and easy-to-navigate system. It is teaching and learning made convenient and accessible."