Supporting EAL learners, in school and at home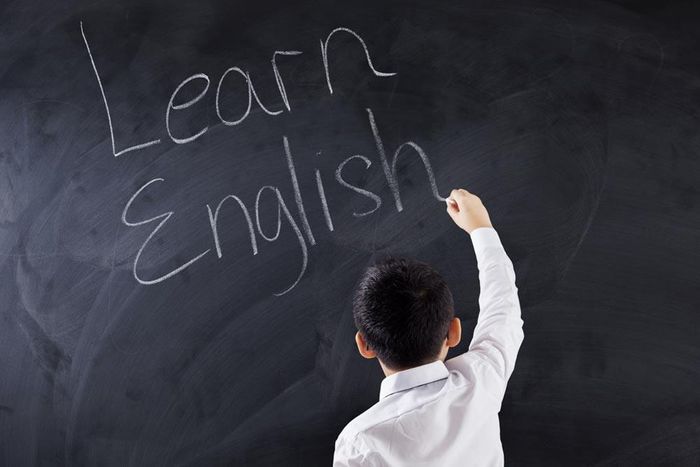 Here in the UK, children who are learning English as an Additional Language (EAL) account for 21% of primary school children. In some institutions, pupil populations cover as many as 70 different home languages. The statistic of EAL pupils in primary, as well as secondary, settings continues to rise. Yet, teacher recruitment and retention are on the decline, resulting in fewer teachers per pupil and in turn, a shortage of EAL expertise in schools. The diversity of home languages, as well as the sheer volume of EAL pupils, can be very hard for teachers and other education staff in schools today to manage.
The national challenge of EAL in schools continues to create a barrier to learning, but no child should be left behind in their education. As a team of linguists, developers and designers already working with technology to aid foreign language acquisition here at Learning Labs, we knew that we were in a unique position to help.
For EAL pupils in schools, learning the English language can pose a range of unique challenges. Its complex grammar and irregular spelling system can be overwhelming for beginner learners and even students with higher proficiency levels can struggle to integrate fully into school environments due to the highly specific vocabulary demands across the curriculum and grappling with the ever-evolving profusion of idiomatic and figurative language used both on the playground and in the classroom.
One of school which has taken a pupil centric approach to languages is Anderton Park Primary School, situated in Birmingham. Anderton Park is a very ambitious and positive school, surrounded by a fantastic community. Everyone is committed to providing an outstanding education for pupils at the school and the entire community is incredibly passionate about the part they play in promoting equality and inclusion.
Anderton also boasts an incredibly diverse pupil population, with over 30 home languages celebrated at the school. This diversity means the staff are committed to making language as accessible as possible for their students, and are always looking at ways to use technology in the classroom as a means of increasing English attainment
Anderton Park has since built language apps into their curriculum for EAL learners, with pupils using EAL platforms regularly alongside established classroom methods to help master general vocabulary, grammar and literacy skills.
Claire Evans, Deputy Head at Anderton Park, has seen how using EAL apps has impacted her pupils and staff, and is now a keen advocate for EAL apps:
"We had an initial taster session to assess how the app worked and what it could do. We were so impressed; we bought 100 licences to support those children who speak little or no English. As it is an interactive, fun app, children practise pronunciation and can play competitively against each other – they enjoy it so much, they forget they are learning!
We know that those who learn English best are those who are fully immersed in the language and so we use FlashAcademy® alongside established classroom methods, including discussions and working in small groups. Our children get the best of both worlds! The fact that it can also be used at home with families is a huge plus factor, so the learning doesn't stop at home time."
However, apps like these are only successful when providers work closely with educators to make sure that they have all the support and materials they need. Nowhere is this more evident than in the recent shift to online learning. Providing learning on all devices, including smartphones and tablets, is proving increasingly important in ensuring all pupils can access resources when studying remotely and aren't held back by lack of technology where mobile phones are often more readily available than PCs. This support is crucial at a time when it is feared school closures will widen the attainment gap even further, threatening to cause the biggest impact on the most disadvantaged students. As we continue to work on remote learning solutions, providers must ensure that vulnerable pupils are continually supported in order to ensure the best educational outcomes.
Find out more about FlashAcademy® here