Should you go to University? Advice for students and parents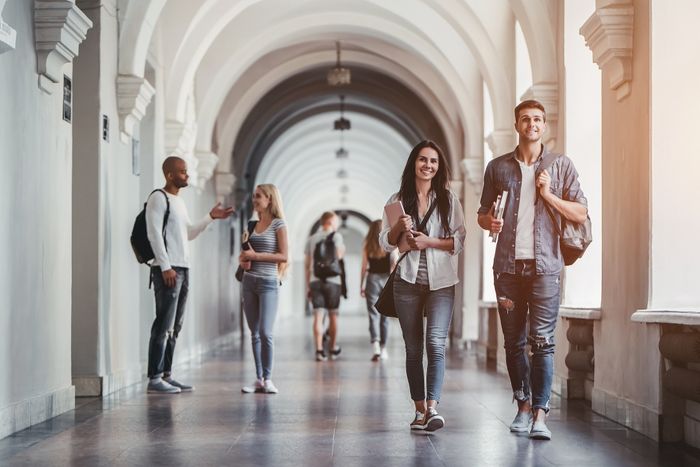 In the midst of the COVID-19 pandemic, there are an increasing number of students asking "should I go to university?" And unfortunately, for the vast majority of these young minds, their parents and teachers continue to tell them, "yes, you should."
Understandably, a traditional university degree, continues to be perceived by many as a safety net and prerequisite for success in the workforce. Alternative models are still perceived to be "speculative" and "risky". Ironically, what many people don't realize is that spending tens of thousands of dollars to be educated in an outdated industrial-era university is also a risk.
The reality is that a traditional university degree is becoming increasingly dated and alternative models are continuing to gain acceptance. The goal of this article is to raise awareness about some of these alternatives.
Changing the narratives of education
To be clear, I'm not arguing that no high school graduate today should pursue a traditional degree.
Rather, I am arguing that not all students need to pursue a traditional university degree.
We continue to feed all young minds with the old narrative that they must aim to attain excellent academics, in order to get accepted into a prestigious university, in order to complete a degree and consequently get a job. This narrative may be very relevant to some - but not others. For many learners, there are alternative pathways available. This is where we need to change the narrative around higher education.
Recently, the cumulative student debt surpassed $1.54 trillion in the United States, the home to many sought-after universities by international students. This is while the cost of higher education has been sharply rising in the last 10 years. This is painfully contrasted to the fact that only 13% of Americans believe that college graduates are prepared for the workforce. Fascinatingly, Americans with college degrees are much less likely to strongly agree college grads are ready for the workforce than Americans without college degrees. This issue has been piling up for years: even back in 2015, a study by The Association of American Colleges and Universities (AACU), showed that the vast majority of employers ranked recent college graduates low on critical skills required for the workforce.
With over millions of today's jobs being replaced by technological automation and entirely new industries being born, there is an outrageous mismatch between what universities focus on, and what the workforce needs. The result of this mismatch will mean that by 2030, the United Kingdom, will have a talent deficit of between 600,000 and 1.2 million workers in the financial and business sector, and technology, media and telecommunications sector.
With outdated pedagogy, an emphasis on content (rather than skills), and lack of real-life experience, there are many fundamental issues to the traditional university model. For many, the real value of the university model is in the experience of independence, social experiences and coming of age - all of which can be replicated in other ways, such as travelling or even moving out of home to a new city.
The world's leading employers are realizing this. Google, IBM, Apple, Starbucks, EY, Penguin Random House, Costco, Hilton, and Tesla are amongst the many companies that no longer require a college degree for prospective employees.
So, for the upcoming high school graduates who are considering alternatives, what are the options available to them?
Alternative University Models
There is a small but growing body of alternative university models. Many of these have upgraded their education models in a way that contribute to greater preparedness amongst graduates.
With no lectures, buildings or exams, Minerva was designed to offer a true alternative undergraduate program at a fraction of the cost of traditional universities. The goal is to teach students think freely, critically and logically, while developing transferable skills and solving real-life challenges. This year Minerva received 25,000 applications from 180 countries for undergraduate entry in 2020 and admitted just 2% of them, making it the most selective degree programme in the developed world.
Another notable example: The London Interdisciplinary School is offering a new kind of interdisciplinary undergraduate degree, one that prepares students to tackle some of the most complex problems in our world.
With debilitating mental health amongst university students, there is a much-needed focus on wellbeing within higher education. This is why other alternatives like Naropa University, focus on experiential learning, with an emphasis on mindfulness, compassion and contemplative practices.
For young minds interested in pursuing careers in tech, there are even more alternatives. 42 schools is a free alternative software engineering school, whose alumni have gone on to work at LinkedIn, PayPal, Google and Microsoft. The Lamda school is an online web development academy, where you pay no tuition until you get employed. Here again, graduates from the Lamda school have gone on to work for Apple, Nike, Walmart, Oracle, Blue Origins and many other leading organizations.
In a world of constant disruption due to exponential technologies, there is an increasing need to break down the 4-year degree model. Within the 4-5 years that it takes a given student to complete the degree, the discipline may have radically transformed or even become outdated. Even more, asking a high school student to commit to a specialized discipline when they've had little to no real-life professional experiences is becoming increasingly ludicrous.
Such is why platforms like Udacity are offering not just courses - but nano-degree programs in areas such as data science, artificial intelligence, programming, and even business. All of the programs include real-world projects, mentorship, career coaching and flexible schedules. For learners who either can't afford a 4-year traditional university degree, or are not ready to specialize, these nano-degrees are an excellent alternative.
Industry leaders and technology companies are also taking the lead on this front. Just last month, Google announced certification plans to disrupt traditional colleges. The courses should take about six months to complete and will cost a fraction of a traditional college education. In addition to that, Google has established a consortium of over 50 employers who can tap into graduates of Google's certificate program. Other companies such as AT&T are also offering affordable nanodegree programs for high-demand tech jobs.
Changing Mindsets
If you choose not to pursue a university degree, the key is what you do instead. In other words, more important than having academic qualifications, is having transferable skills, a strong portfolio of real-life experiences and a professional network. You don't need to go to university to build these three things.
Obviously, sitting at home and watching Netflix all day is not an effective alternative to a university degree. But if learners instead focus on building a portfolio of real-life projects, expanding their professional network and building their critical workforce skills, it can absolutely make up for not having a university degree. In some cases, it can lead to more success than a traditional university degree.
More often than not, we assume that all high school students must eventually pursue an undergraduate degree. Throughout their senior years in high school, we ask them, "what do you want to major in?" or "what university is your top choice?" For your average high school senior, there is a significant pressure to pursue a traditional degree.
In this ever-changing landscape of work, and emerging alternatives to higher education, young people (and their parents) need to start asking themselves a whole new set of questions: Is the burden of cost of a traditional degree worth it for me? Are there other affordable alternatives? What model of higher education is suited to my learning style? Am I ready to specialize in a discipline or would I like to explore the workforce further? What kind of an educational model will allow me to be future-ready? What alternative pathway allows me to build transferable skills? What models give me access to real-life experiences?
Above all, learners need to be encouraged to think for themselves, challenge the status quo, and not be pressured to conform to the societal pressure to pursue a traditional university degree. We should support young minds who wish to pursue alternative pathways in education, especially when it leads to them being more fulfilled in life.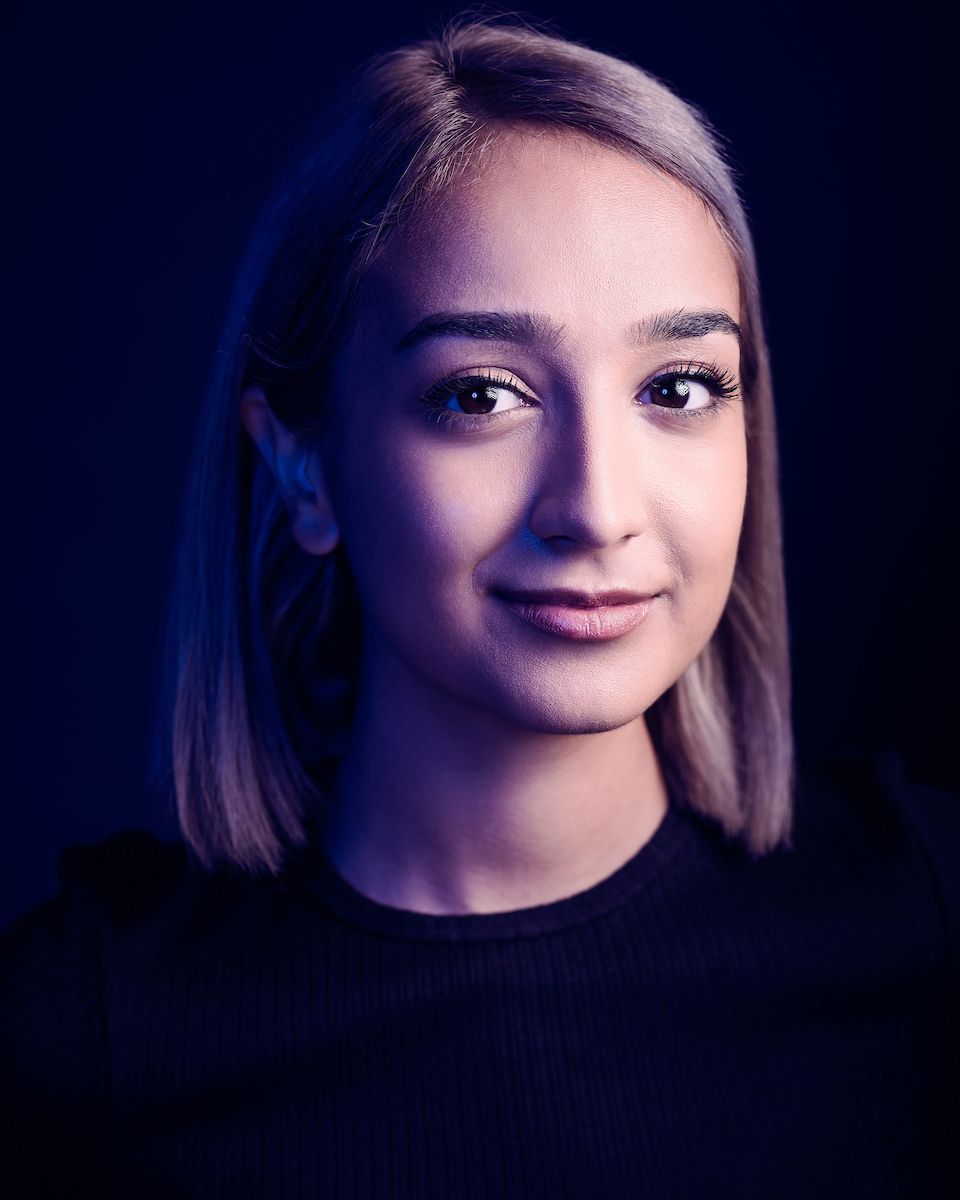 Raya Bidshahri is a serial entrepreneur, author, futurist and keynote speaker. As the Founder & CEO of Awecademy, Raya is one of the world's leading experts alternative models in education, the future of work and exponential innovation.
She has been featured by the BBC as one of the 100 most influential and inspirational women globally and is a member of the Bett Global Education Council. Raya has been described as a techno-optimist, a communicator of popular science, and an advocate of curiosity, critical thinking, wonder, and awe.