Seven top tips for supporting student wellbeing on and offline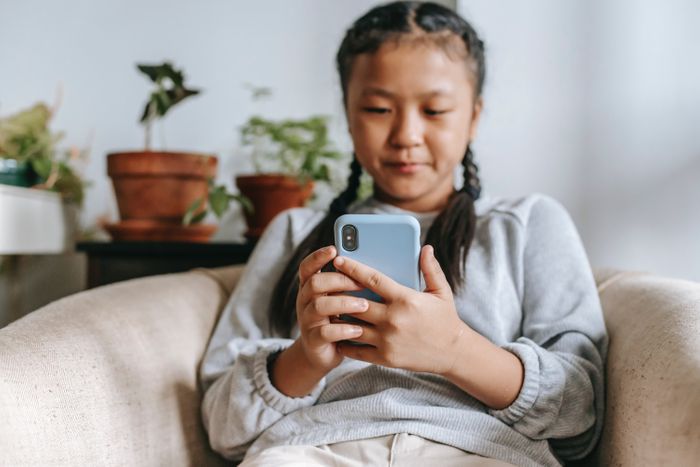 The unprecedented and devastating effects of the global pandemic will be both long-lasting and difficult to resolve. Even once the health emergency and economic turmoil have passed, the damage to the mental health and wellbeing of children and young adults will continue to be felt.
Whether it's through worsening family circumstances, health anxiety or uncertainty around exams and what the future holds, young people are vulnerable to the emotional impact of COVID-19. The difficult economic environment that many will likely face after school will only deepen these challenges.
And the signs are already starting to show. A recent NHS survey confirms that young people's wellbeing has already taken a hit, with one in six children (16%) aged 5 to 16 years identified as having a probable mental disorder in 2020, increasing from one in nine (10.8%) in 2017.
There's clearly an urgent need to help young people bolster their emotional health. Here are some practical ways schools can support the wellbeing of their students, both on and offline:
1. Focus on resilience
Some of the most important lessons that schools need to teach are no longer in books. Soft skills such as confidence, self-esteem and perhaps most importantly, resilience, need to be at the forefront of support provided by schools. The last year has presented difficult challenges and many students have been battling loneliness, isolation and depression. However, this does present a valuable opportunity for schools to help students to understand how to persevere, even when faced with adversity.
2. Promote openness about wellbeing
One of the most common causes of poor wellbeing is feeling alone or misunderstood. It can be helpful if school staff lead by example, showing that sometimes it is ok to not be ok. If they are happy to talk honestly with young people about the challenges they have faced in their own lives and how they overcame them, then students will feel more comfortable opening up and seeking new ways to manage their own difficulties.
3. Provide support to students on 'their' terms
Over the last decade, teachers have done a fantastic job of increasing the focus on student wellbeing and mental health. However, it's now more important than ever that the support meets the complex needs and expectations of young people. Today's youth are tech savvy and accustomed to a steady stream of information at their fingertips when they need it. Schools should endeavour to provide wellbeing support online or better still on mobile devices, so that support is available when needed, whether students are in or out of school.
4. You can't manage what you can't measure
It's important to keep a close eye on how students are feeling and the incidence of anxiety, depression or self-harm and other mental health concerns. In this way you can both support students who need it, as well as measure the impact of targeted strategies to help.
Conduct weekly or monthly online surveys to find out how students are feeling. These are simple to implement through a digital tool such as an app, and you'll be able to access and analyse the results quickly so you can act on them without delay.
5. Foster a culture where students look out for each other
Although schools have reopened, there are still COVID-19 restrictions in place which will make it difficult for young people to socialise at school and elsewhere. As a result, many children may still be feeling isolated from their friends and families.
Keep a close eye on students who seem unusually withdrawn and help them reconnect with classmates where possible. Also encourage students to reach out to their friends to ask how they are doing.
6. Include wellbeing and soft skills development on the timetable
Children and young people need the skills to cope with difficulties, both inside and outside their studies.
Teach emotional health and wellbeing lessons as you would teach any other school subject by making time for sessions during the school day. You can also use this time to promote mindfulness, run a reading group or when restrictions allow, launch an exercise class.
7. Spread the word about pastoral care
It is unlikely that students are fully aware of the pastoral support available to them.
By making this support available in one place and raising awareness of where to find it, you can keep pastoral services in the spotlight. Monitor and analyse usage to ensure that support is getting to those students who need it the most.
Reach out to parents and carers too, as they may also have concerns about their child's emotional health and could benefit from help and advice. Keep in touch and provide them with support, learning resources and ideas to support both their own wellbeing, and that of their children.
If children and families are given the opportunity to manage their wellbeing and develop resilience, they will have a valuable toolkit to help them navigate the ups and downs of life.
Nathalie Richards is CEO and founder of student wellbeing social enterprise, EduKit which has launched an innovative wellbeing app to help students understand and improve their mental health.