Schools Under Strain: Making virtual classrooms a reality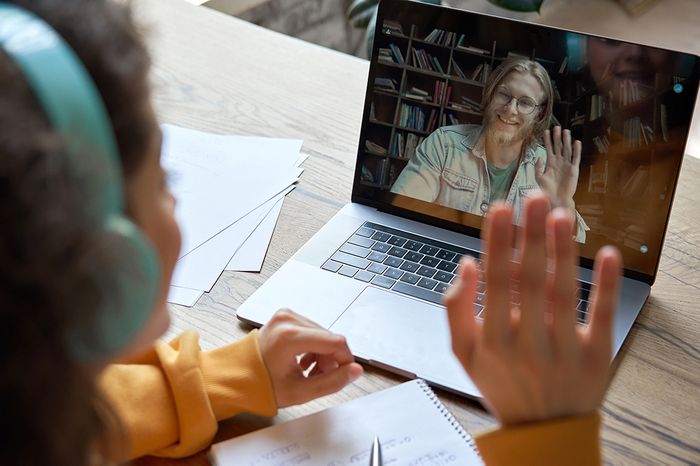 With a new term underway, many schools are still playing catch-up. IT managers will be reviewing existing systems to see if they can be upgraded or re-configured to provide a better learning experience. Through internet-based learning, live streaming and improved phone infrastructure, schools will need to service their three key audiences:
Communicate with Pupils
Communicate with Parents
Communicate with Staff
The Government announced that schools would be re-opening in September but perhaps not as we know it. With social distancing and staggered class programmes in place, it seems likely that schools are going to have to make extra provision for home working by creating virtual classrooms too.
With the right systems and technology in place it is possible to teach and learn from home. Universities are ahead of the game on this. Online courses, distance learning, podcasts, webinars and videos are all used often in these faculties. Provision of these ensures ample opportunity for students to engage with teachers for interactive lectures in virtual classrooms.
Remote working practices are less likely to be established in schools, academies and colleges. Up to now, and the COVID-19 pandemic, a state of readiness for this has never been called for. As a short-term fix, parents have been schooling younger children at home, by printing off and implementing often excellent learning packs and online resources supplied by the school. Secondary students may be receiving their study tasks by email or through WhatsApp groups, overseen by teachers at home hoping their classes will do the work that is set. Commendable though these efforts are, there are much better ways of doing it.
UNIFY YOUR COMMUNICATIONS
If there is to be the dreaded 'second wave' of coronavirus, parents will undoubtedly expect schools to be better-prepared for it. Schools may not get a sympathetic hearing if their communications network is not in order.
A sensible starting point would be to review the school's existing phone system, and at least make sure parents can get through if they need to find out what's happening.
Schools that rely on ISDN (Integrated Services for Digital Network)
lines should consider upgrading altogether because BT has announced that these are being phased out, a process that will be completed by 2025.
The most forward-thinking schools are already moving to more economical, cloud-based telephony. Fast to deploy, scalable and affordable, cloud-based phone solutions are ideal for schools, colleges and universities looking to unify their telephony communications into one simplified platform.
Teachers and staff can be set up to work remotely through softphones and mobile apps
Virtual classrooms to stream courses e.g. for students unable to return –a Hybrid system – to allow both students in class and on-line
Audio, Video Conferencing and Internal Messaging capability
Teams and Google Classrooms integration for interactive, high level learning
Broadcast functionality – for universal announcements or intruder alerts
Call forwarding to multiple departments and user groups, rather than a single number on ISDN
Cost saving – no per extension billing
Simple configuration: requires web browser and PC only
NEW TERM, NEW TELEPHONY?
Upgrading a school phone system is no longer the daunting task it once was. There is no need for expensive old wall boxes, cabling or hardware because today's software-based solutions run from the Cloud with calls made over the Internet (VoIP).
Leading phone providers can manage a system for you, or make it so simple you can run it yourself, without needing a dedicated programmer to do so. Choose an on-site solution if you still like to have your telephony on your premises, or go for a hosted option and let the provider take care of everything for you.
If you need to upgrade, look for suppliers that offer more than just a free system licence to help get you get started. Clarion for example has a buyback scheme for redundant telephone hardware. This allows the school to i) dispose of old equipment. knowing that it will be reused or recycled in accordance with regulations ii) help subsidise the cost of a new system.
SUSTAINABLE PHONE SOLUTIONS
Who would have thought that a new phone system could even generate some good PR opportunities for schools too? The environment has understandably taken something of a back seat during the pandemic but many schools will still hope to meet their sustainability targets. Some providers of phone systems run initiatives like tree-planting schemes, whereby saplings are planted around the school to help offset carbon emissions.
PHONE SYSTEMS FOR EDUCATION
For more than 20 years Clarion has provided straightforward, independent telecoms advice to schools, colleges, academies and universities. Please call or email us if you need to review your phone system, procure remanufactured laptops or find out about our Buyback scheme for redundant telephony hardware.