School's top 10 EdTech considerations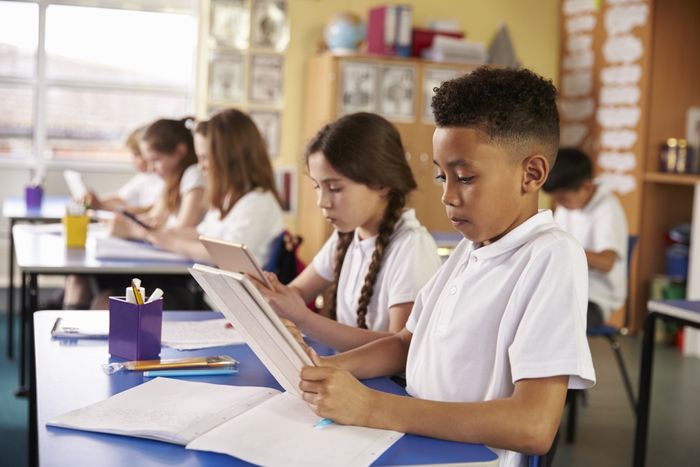 To ensure we are programming the hottest and most relevant EdTech topics, we conduct an annual research program, delving into what's currently happening in education and more specifically around the use of EdTech in schools in the UK and internationally. Here, Content Producer Anna Bailey reveals the results.
To help us understand school priorities, we conduct quantitative research onsite through a number of surveys. To complement this, our qualitative research comprised of over 90 fascinating in-depth conversations with teachers, leaders, and heads of digital learning.
This informs the talks that we will program for Bett 2024, helping us identify the most interesting and relevant topics. To whet your appetite, we've distilled some of the key information.
When it comes to selecting EdTech, these are the top considerations for schools:
Budget
1. The elephant in the room is budget, or lack of it. A mixture of unfunded pay increases, spiralling energy costs and inflationary pressures mean that schools are struggling financially.
2. The knock-on effect of the pandemic is still being felt. Schools underwent a period of rapid procurement which led to lots of new tech, sometimes without the appropriate staff training and support. Schools are still in a period of auditing and consolidation, assessing what EdTech has been most useful and what staff support is needed.
"The school has 30 VR headsets but we're hardly using them," said one research participant. "I'm working to produce a 'how to' guide for teachers as they don't have the confidence at present."
New tech
3. Where schools are investing in new EdTech, the focus is on ensuring it's impactful and good value for money.
4. Educators and leaders are excited about generative AI, how they can use it to reduce workload, save time, make operational efficiencies, understand learning gaps in students, synthesise data, support accessibility and be included in the curriculum. However, they have concerns around data compliance, ethical algorithms and the online safety of students and are keen to hear guidance from the Department of Education, leading experts and their peers to help them write school policies.
5. Work is also being done around upgrading and updating IT infrastructure to ensure a secure and robust system is in place. Many schools are in the process of, or thinking about, migrating to the cloud.
6. Whilst the strain on budgets and lack of places is affecting special education needs (SEND) provision, schools are keen to explore how EdTech can support learning and communication in the classroom and at home. For older students the focus is on acquiring work ready skills and how technology can support that. Schools are keen to improve engagement with parents and care givers and schools are also interested in the National Standards coming out of the Department for Education (DfE) SEND Review.
7. A high number of pupils are persistently absent from the classroom due to their mental health, a problem that has grown exponentially since the pandemic. Schools are looking for ways to support those students with their learning and in bringing them back into school.
Staff and student requirements
8. Staff wellbeing is also a priority, with recruitment and retention an ongoing challenge. This is particularly felt by early career teachers needing support to help them navigate those tricky first years and for leaders if schools are to avoid losing experienced staff due to stress and burnout.
9. Staff training in general is an issue, with teachers struggling to find time to embed new technology. "My challenge is to create engaging training for teachers on how to use tech in the classroom," one participant said.
10. Digital citizenship, online safety, compliance, and cyber security are evergreen priorities.
So, a lot of challenges, but equally a lot of ways that technology can support the amazing teaching and learning going on in schools around the globe.
Thank you to everyone who took part in the interviews and we're looking forward to translating all your insights into fantastic talks, workshops, and networking opportunities at Bett.