Reimagining Special Education in the Classroom & Online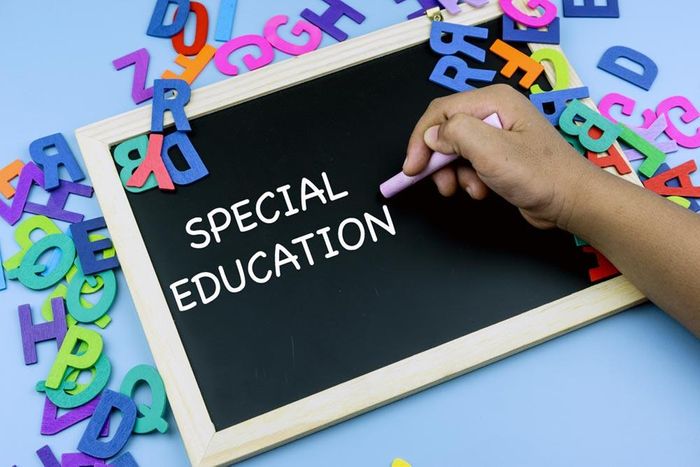 Educators today are expected to constantly evolve. This is even more apparent in a time when we are asked to undertake the enormous (sometimes overwhelming) task of moving all of the learning from the classroom to a virtual environment. As an early adopter of the MARIO Framework, I see the tremendous potential in a framework that allows teachers to be both effective in a class-based setting as well as empowering students in the home.
Properly empowering students puts power and responsibility in their hands to enable semi-autonomous work on setting and achieving their goals. While this is definitely beneficial in a classroom setting, it becomes something even more transformative in the virtual and home environments. It allows parents and students to have continuity and practice (two things especially important to our students with additional learning needs).
The worthwhile goal of most initiatives geared towards helping special education needs students is to enable them to be academically and personally successful. Unfortunately, most of these approaches put the teacher in the control position. Programs traditionally involving parents, caregivers, and educators make plans and goals for the student and then hold the student's hand as they move around the map. While this may work in the short term, in the long run, you create a dependency that leads to "learned helplessness". These programs often, without intention, create students who are unable to meet the goals set for them, independently. Primarily because they were set "for" them and not "with" them.
We are, by nature, resistant to authority and control. Even now as an adult, when our supervisor gives us a task we feel is pointless, we are less likely to give it our all and the task will result in little or no long-term learning. Much like adults, students need to be in control; they need autonomy. If we, as educators, specialists and parents tell a student what steps they need to take to reach a goal, or even what goals they should have, students do not get the same benefit as when we act as coaches that scaffold students' reflective abilities through the goal creation, implementation, and adjustment process.
If we pair the idea of giving students autonomy in their learning and pair it with regular check-ins with school staff, we create a true recipe for student success. This model demands active participation from two sides, both the student and the teacher or specialist and divides the workload. The teacher is no longer having to "force" a student to meet goals, the student is jumping through the obstacles to help themselves. This not only relieves some of the educator's burden but also creates a long-lasting impact.
Karissa Hultgren is the author and an international educator. After completing her BA in Education at Emmanuel College in Boston, she served in the United States Peace Corps in Mongolia as a primary school teacher trainer and community youth developer, while completing her Masters in Educational studies at Boston University- Wheelock College. In addition, she has authored a textbook and a children's book. She currently teaches kindergarten in Wroclaw, Poland.
Philip Bowman is a full-time learning support teacher at International School Bangkok and the founder of the MARIO Framework. His mission is to help special educators create personalized learning support classes that are measured, ambitious, research-based, innovative, and structured around one-to-one learning. In less than one year, teachers from nearly forty different international schools have committed to piloting the framework in their classroom.