What Matter in EdTech - Skills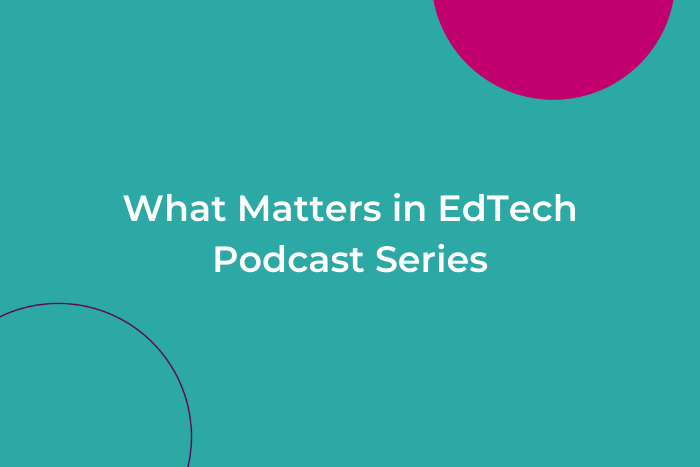 This episode was recorded LIVE at #Bett2020 and is all about skills. We take a top-level view of the skills agenda both here and internationally, looking into why there is a disconnect between education and skills requirements and where the UK stands on solving this issue compared to the rest of the world. We then drill into some of the vocational learning experiences which are attempting to take on the skills gap.
Happy Listening! And, as we wrap up this "What Matters in Edtech" series, do send in your highlights in the comments below or record a quick free voicemail via speakpipe. We'd love to share your thoughts!
Sponsored by Pearson
Guests :
Sophie Bailey is the Founder and Presenter of The Edtech Podcast | Twitter: @podcastedtech
Cindy Rampersaud, Senior Vice President, BTEC and Apprenticeships, Pearson UK | Twitter: @RampersaudCindy
Ben Blackledge, Deputy Chief Executive Officer, WorldSkills UK | Twitter: @BenBlackledge1
Sarah Taunton, Acting Head of Pathways and Enrichment, Ark | Twitter: @SERTaunton
Helen Hall, UK Recruitment & Partnerships Director, Oxford Brookes University (University Alliance member) | Twitter: @HelenLHal

Click below to listen to the podcast or you can download it to listen on the go