What Matter in EdTech - Innovation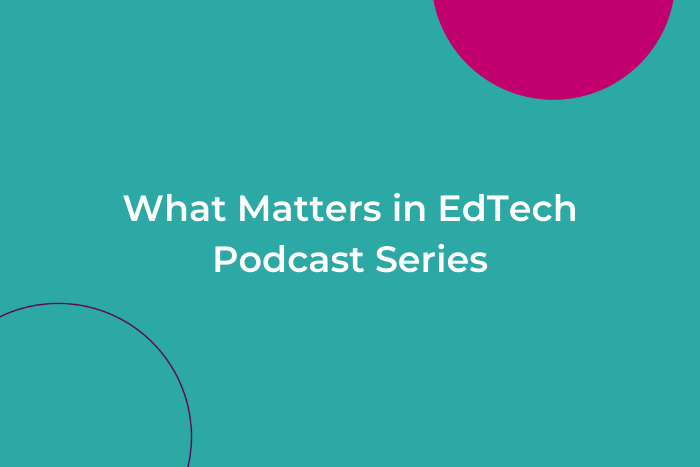 This episode is all about Innovation.
What is innovation? How can it be measured and sustained? How can a culture of innovation be developed, and what examples of pedagogical and technological innovation have come to the fore in recent years? We speak to entrepreneurs, ecosystem developers, academics and educators about the role of innovation and hear about how innovation is evolving in virtual reality in Singapore, career technical education in the US, business education in Belgium, and STEAM education in Bhutan. Plus, why educators are inherent innovators and more about the edtech innovation testbed here in the U.K. Phew!
Sponsored by Pi-top
Guests :
Sophie Bailey is the Founder and Presenter of The Edtech Podcast
Nancy Wilkinson, Senior Programme Manager – Education, Nesta
Dr Peter David Looker, formerly Head, Teaching, Learning and Pedagogy Division, Nanyang Technological University, Singapore, now Chief Learning Officer, Eon Reality
Niko Lindholm, Program Director, Eduspaze (formerly XEdu)
Jesse Lozano, Co-founder and CEO, pi-top
Thomas Thoss, M.Ed., Enterprise Networks Instructor, Orange Technical College – Mid Florida Campus
Garland Green, IT Director at International School of Brussels (ISB)
Karma Lhakyi, Director, Fablab Bhutan
Tsewang Lhundup, Research & Development Engineer, Fablab Bhutan

Click below to listen to the podcast or you can download it to listen on the go