What Matter in EdTech - Empowering Teaching and Learning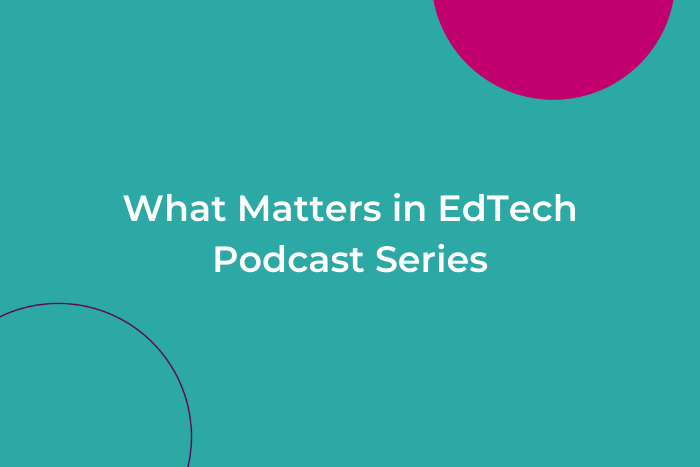 This week's episode is all about empowering teachers and Learners.
We hear from a range of school leaders, professional development specialists, and techie teachers, about the conditions to empower teachers and learners. We talk teacher time, flexibility and trust, evidence-based practice relevant to particular school context, and how to best implement tech that supports T & L.
Is the UK system compatible with empowering teaching and learning? We discuss this with our guests as well as the initiatives, tools and services that empower teaching and learning and more.
Sponsored by Promethean
Guests :
Sophie Bailey is the Founder and Presenter of The Edtech Podcast
Sarah Horrocks, Director, London Connected Learning Centre
Cat Scutt, Director of Education and Research, Chartered College of Teaching and Learning
Deirdre Hodson, Policy Officer, European Commission, Across Education, Youth, Sport and Culture
Rachel Ashmore, Head, Promethean Academy, Senior Education Consultant, Promethean
Stephen Holden, Head Teacher, Tottington Primary School

Click below to listen to the podcast or you can download it to listen on the go