What Matter in EdTech - Wellbeing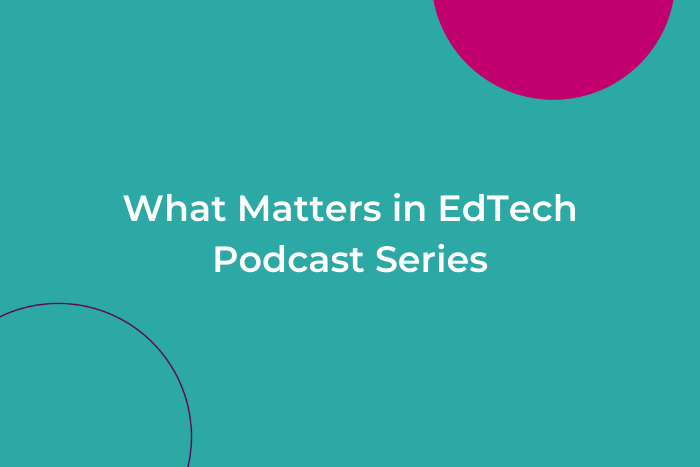 This week's episode is all about Wellbeing. Released this year, the Teacher Wellbeing Index 2019 highlighted stress and rising mental health issues across the sector. According to the index, 78% of all education professionals have experienced either behavioural, psychological or physical symptoms due to their work, with 60% not feeling confident that they could talk about mental health issues with their colleagues.
In this episode, you will hear from a range of school leaders and teachers, wellbeing experts and coaches about what can and is being done to support an everyday approach to self, student and staff care.
Guests :
Sophie Bailey is the Founder and Presenter of The Edtech Podcast
Ben Commins, Headteacher, Queens Park Primary School
Maria Brosnan, Co-Founder, Striver
Hannah Wilson, Head of Secondary School Teacher Training, University of Buckingham
Dan Roberts, Headteacher, Devonport High School for Boys
Dawn Hallybone, Previously, Wellbeing Connected, Educational Consultant, 2SimpleSoftware

Click below to listen to the podcast or you can download it to listen on the go