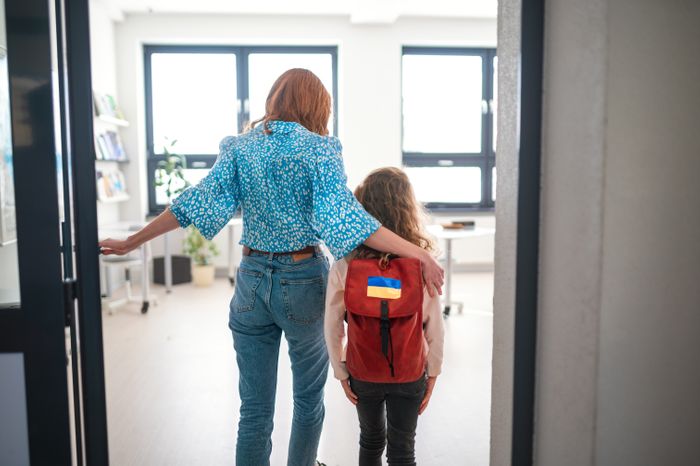 By Beth Havinga, Managing Director of the European EdTech Alliance
Current Situation
In the middle of February, I was packing my bags to leave on a long trip with my two small daughters, full of excitement to visit their grandparents for the first time. Suddenly, I was confronted with images of mothers and children packing emergency bags and travelling into complete uncertainty. This could be me and these could be my children. The only thing that separated us was the geography of where our journeys began.
At the same time, and as was the case during the pandemic, the entire edtech community immediately sprang into action, wanting to help, offering their support and their products for free, but were unsure how to get this support to those who need it, or even how best to accommodate the learning needs or connect with learners and educators.
I needed to do whatever I could to help, both for the learners, educators and their families, and the edtech companies wanting to provide help that could truly support the millions of displaced learners both within Ukraine (7.7 million1) and within Europe (6.2 million2). Understanding that, for many displaced learners it is extremely difficult to connect into local education opportunities or continue learning without disruption as they continue to move within EU member states, we mobilized the European Edtech Alliance and, in discussions with the European Commission, developed an idea.
The Problem
Whilst numerous resources exist to support learners and educators as they navigate these challenging situations, it is often difficult to find them, and a validation of the solutions being offered is often not provided. Additionally, there are currently multiple and different platforms to provide important and vital information to families, learners and their supporters.
A centralized gateway for learning and teaching
Launching on 1st June 2022, the New Ukrainian School Hub (http://nushub.org/) will act as a centralized gateway to relevant learning and teaching resources as well as to all relevant local information and support systems. By collating high quality and approved systems and resources together with a wide variety of relevant supplemental resources and links out to all currently active online schools and supportive initiatives, the website is a central hub of information, resources, and knowledge for Ukrainian refugees no matter where they are.
This approach provides learners, families, educators, and local supporters with the ability to quickly find tools that work for them in whichever situation they find themselves and regardless of where their journey over the coming weeks and months takes them. Importantly, this also supports the integration of Ukrainian resources and systems with local or regional ecosystems.
To ensure that users of Ukrainian EdTech can have continuity in the use of their systems and resources, the hub provides dedicated support and prioritises the integration, promotion, and use of Ukrainian tools.
Scope of Hub:
Resources:
The hub includes and links out to: supplementary resources (e.g., learning apps), curriculum-based resources (e.g., official Ukrainian textbooks, local publisher resources), appropriate online learning platforms, and tools (e.g., free video conferencing). Initially, resources will predominantly be provided for the K-11 ecosystem.
Users: 
The Hub differentiates between displaced learners and educators within Ukraine and learners, educators, and support systems outside of Ukraine, as well as according to the following user groups:
Educators (teachers, teacher's aides, tutors)

Learners & Supporters (learners, family and parents, host-families, local communities)

School Administration (Principals, Administration workers)
Resources from and for all member states including all relevant local support information or national welcome pages will be included.
Entry to platform: 
Accessing the hub will always be free and open to all users. To ensure users can make informed decisions about the use of any resources or tools, all items will be clearly marked according to whether or not they are free to access. All information on the Hub will be provided in both English and Ukrainian with an option to translate the description sections of each of resources or tools into other European languages.
Join in!
If you know of an amazing resource that should be included, please fill out this form: https://airtable.com/shruzQrX6IXdfXdRF
The Hub Partners:
Learning Together project:
Finland's Support to the Ukrainian School Reform (Learning Together) project has a budget totalling EUR 8 million funded by the Ministry for Foreign Affairs of Finland (MFA) (EUR 6 million) and the European Commission (EUR 2 million). MFA has a contract with FCG Finnish Consulting Group Ltd as the main implementing agency in cooperation with the Faculty of Educational Sciences of the University of Helsinki, and the University of Helsinki Centre for Continuing Education HY+. The Project cooperates with the Ministry of Digital Transformation of Ukraine (MDT) and UNICEF on the matters of the digitalization of education.
The European Edtech Alliance:
The European Edtech Alliance (EEA) is a non-for-profit consortium of national trade associations and clusters working with 2460 founders and providers of education technology (Edtech), to support the domestic and international growth of Edtech and Innovation in education. The Alliance has two main areas of focus: policy work and support for Edtech start-ups and scales-ups. Through these two channels, the EEA develops important insights, resources, and tools, which can be used to support sustainable development within the education ecosystem. Since February 2022, the EEA has gathered hundreds of resources and developed a thorough meta-tagging system for supplemental and curricula-based materials supporting Ukrainian learners, teachers and their families.  
Beth Havinga, Managing Director of the European EdTech Alliance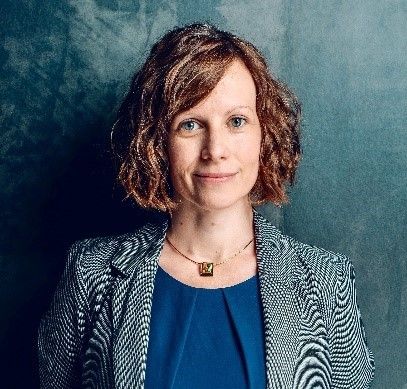 Beth Havinga is the Managing Director of the European EdTech Alliance and the EdSAFE AI Alliance. Most recently, Beth has served on the special board of the Federal Ministry of Science, Research and Economics in Austria, as an expert in the field of "digitalisation in apprenticeships", and as a member of the expert Platform, "Digital Future: Learning. Researching. Knowledge" of the German Digital Summit by invitation of the German federal  Minister for Education.
She is currently chair of the advisory board of Kids.Digilab.Berlin. Beth has considerable experience developing interoperability standards frameworks, having represented Germany as head delegate to the European Committee for Standardization of Interoperability for Learning Technologies and EdTech, and has worked closely with multiple governments and data protection agencies on national definitions for data modelling and certification. In addition to creating her own consulting firm, Beth has taught in schools, managed education software and publishing houses, founded two startups, and worked with multiple education ministries, and corporations developing their digital education strategies.