Never mind jobs of the future there is an employment crisis for today's graduates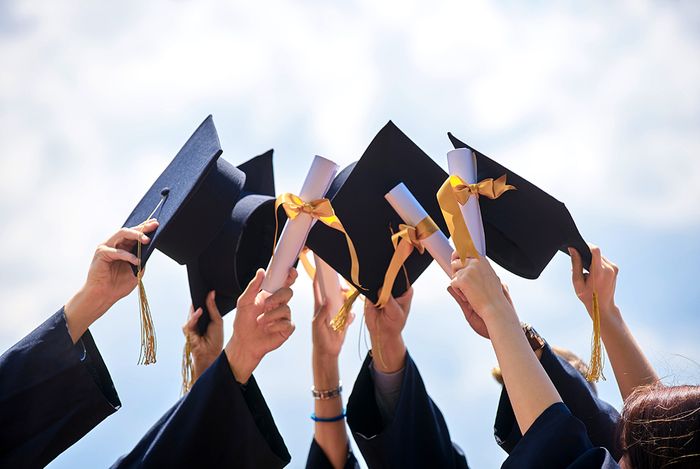 There are approximately a quarter of a billion students currently studying in higher education across the world according to UNESCO data. Under normal circumstances, graduates would fair very well in the job market; EU employment rates of 20-34-year-olds who graduated recently stand at 85.0 % for tertiary education and 62.8 % for upper secondary general education in 2019, which shows the value of University credentials when seeking employment. However, data from the International Labor Organisation (ILO) shows there is considerable regional variation, from 9 percent graduate unemployment in Northern America to 30 percent in the Middle East and North Africa.
This data only reflects graduate employment outcomes before COVID-19, we can now safely assume that graduates around the world are now seeing employment in the worst recession since the great depression and far worse than the global financial crisis according to the International Monetary Fund. The ILO estimate that nearly half the global workforce is at risk of losing their livelihoods, a sobering statistic that is especially challenging for graduates as significantly, young people are three times as likely as adults (25 years and older) to be unemployed partly because their limited work experience counts against them when they are applying for entry-level jobs.
Therefore, the challenge for higher education institutions around the world is how to give their graduating students the best possible chances for gaining employment in a very tough job market. The starting point is that Universities must work with partners and through combined efforts work in a coordinated way to improve employment chances for young people.
Career advice can no longer rely on traditional hiring patterns within sectors – six months ago a career in oil and gas, hospitality, aviation, tourism or retail would have seemed to be fair and logical choice. Fast forward to now and those sectors are hemorrhaging jobs with the outlook bleak. The model of traditional career services at Universities has not changed much over the last twenty years which often relies on a transaction short term approach. The model has failed and has left too many young people unprepared for the world of work, a study conducted by Strada Education Network and Gallup found that just 25% of workers felt that their education was relevant to their work and life. Career Services must be reimagined to become more strategic, data-informed, dynamic, and insightful to give students and parents the appropriate guidance and support needed to pivot and navigate through today's employment challenges.
Universities as skills banks
Data can be used to far more effectively to guide students towards emerging careers rather than those in decline, to align programmes to local and national needs, to understand recruitment and skills patterns in employment sectors, and the help students to translate skills into jobs. In the current climate giving support to students to 'reinvent themselves" to improve their chances of employment will be crucial in supporting students graduating from subject areas that are less likely to be in demand for the foreseeable. Korn Ferry the global search firm has identified three sectors during and after the pandemic, namely logistics, e-commerce, and healthcare. To potentially help students pivot into these areas requires knowing having skills and competencies in demand based on employment and job profile data, also, to have a broad understanding of stackable micro-credentials, short courses, and professional certificates in demand that students can gain quickly to enhance their career transition. Universities need to operate like skills banks, serving current students and alumni with informed and flexible skill-building opportunities One such example is Nottingham Trent University that offers creative short courses in areas such as animation, graphic design, and 3D design amongst many others. These courses are run at evenings, weekends, and over the summer to help develop new technical skills and knowledge.
The new transcript is academic credentials plus work experience
Career services need to think and act more like recruitment or search firm, this requires some structural changes. Relationships with employers more now than ever need to be strengthened with employers that in some sectors are hiring but even more so with employers that are not currently hiring but hopefully in the future. With many employees being released or having hours cut this also represents an opportunity for students to support employers who may well have lost expertise. How many employers given the current employment crisis would seriously not consider offloading some work or projects to students looking for experience given current staffing cutbacks?
The pipeline of graduates to employment through ongoing employer consultation and based on a strong relationship will be key to supporting the employment chances of graduates. It also requires career services targeting jobs posted on job sites and working with students to tailor their applications accordingly, the big difference now is there are opportunities worldwide that graduates can apply for as more companies bring in work from home policies. The pandemic will change the way of work and will create opportunities for global talent mobility. However, to take advantage of this students need to be visible and marketable. Asking students to create a LinkedIn profile is not sufficient and does the student a disservice. Having a CV without any meaningful employer engagement or demonstrable experience is again doing the student a disservice.
What is required now is supporting students to curate a rich profile that demonstrates diverse accomplishments, a portfolio of skills, work experiences, and personality. This is about process, NOT content. Content is gained over the student journey, this starts on day one and not in the last semester before graduation, career services need to work with students from the beginning of their University journey to start recording and articulating achievements, projects, credentials and supporting students to gain numerous quality work experiences with numerous employers.
Outsource internships for outcomes realisation
Research strongly suggests that broadly universities do not manage the student internship process particularly well, both the student and employer experience leave a lot to be desired. I have seen and designed high-quality work-based learning experiences and the reality is that doing them well is labor-intensive. It requires working closely with employers to ensure students have workflows that are relevant to their studies, quality-focused, and stretching of the student. It requires robust policies and feedback loops, onboarding of employers to have clarity of expectations and requirements plus ensuring the student is mentored appropriately, and that they and the employer can qualify gains in the student's skills, competencies, and behaviors. An internship is the opportunity to bring the academic learning and skills gained into the workplace, we must move the narrative away from learning outcomes met to learning outcomes realisation in a real-world setting. In reality, this happens far too infrequently, and maybe its time to accept that many universities simply do not have the capacity or capability to ensure a quality experience for the student and employer especially in the current climate where most employers have enforced social distancing policies. Virtual internships will become commonplace, students working on employer projects to deadlines with virtual teams across time zones and cultures with students developing their portfolio of work-based learning. To make this happen Universities should use platforms like Handshake and Riipen which connects students to internships or partner with organizations like Global Career Accelerators that provide high-quality employer-led internships for students anywhere in the world with real work experience, coaching, assessment, and validation all done by employers providing real currency to the student.
A new approach
Whilst the next few years will undoubtedly be challenging for graduating students looking for employment it is our duty to give all graduates the best possible opportunity to find employment in very challenging times. This also presents an opportunity to rethink career services, a chance to reimagine based on what is possible rather than based on the current approach. A new relationship with employers needs to be formed that is both strategic and based on shared needs. Career services need to be far more integrated with academics and student support services to provide timely unfiltered feedback from employers to those responsible for curriculum and training. Working with student services will be critical as students struggle to find employment they must be supported adequately to deal with anxiety, mental health, and any wellbeing challenges that they face.
While most of the recent discourse has been about the future of education, we should not lose sight of that according to Hobsons global student survey over 55% of students went to university to help them pursue a career. Given global employment has been disrupted it is about time we disrupted career services and start to think about graduate jobs in a more strategic and integrated way.