Neurodiverse ways to support neurodiverse children with Graeme Lawrie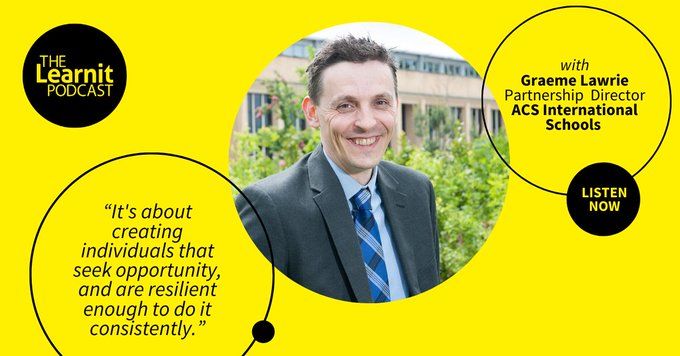 Graeme Lawrie, Partnerships Director at ACS International Schools and Bett Advisory Board member joined Learnit to discuss how he is transforming what partnership in schools can be. Having established the UK's largest school-based festival of science, he's now organising a STEAM day for 10,000 children at the amusement park Thorpe Park. We talk about how his autism is a superpower which enables him to focus and prepare for the scale of these projects, his video series documenting neurodiversity from all perspectives and the many useful hacks he developed to support his autistic son Joe.
Learnit is the world's community for education leaders. Their mission is to create a better world by catalysing change in education globally. They believe that by uniting the global learning community and leading an intellectually honest conversation about the current state and future of learning, they can revolutionise education, and ultimately change the world.
Learnit is part of the Hyve edtech portfolio and takes place alongside Bett. Together we make up the biggest week in education.