More than soft skills: the value of an English-speaking workforce in a global marketplace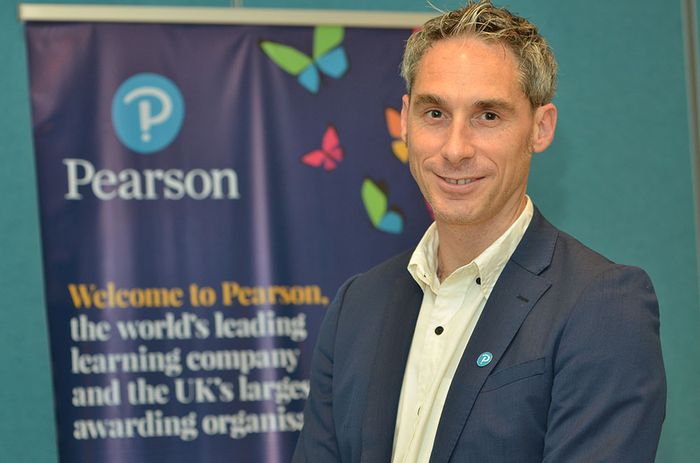 There are more than two billion English speakers the world, and English is the lingua franca in 55 countries and for global business.
Global companies like Airbus, Daimler-Chrysler, Nissan, Nokia, Rakuten, Renault, Samsung, SAP, Sodexo, Technicolor, and Microsoft have required English language skills for employment since the early 2010s, According to the Harvard Business Review.
And in communication-critical operations like aviation, where strong English skills are a matter of life and death, every pilot, crew member, and air traffic controller must be able to communicate fluently in English.
Thanks to the internet, even small businesses are global and it has never been more important than now that employees have reliable, consistent English communication skills to function at their best.
Demand for English language learning in the workplace is outstripping supply.
The 2022 Powerskills report by Pearson and People Matters is based on Human Resources expert interviews and surveys with around 180 companies in the Asia Pacific region. The report reveals English plays a key role in the modern workforce, but companies are not prepared for this.
The effective use of English at the workplace requires a combination of cognitive abilities, language skills, and interpersonal skills (for example, oral and written communication, and the ability to engage with others) but many organizations struggle with accurately assessing English and placing employees in the optimal training interventions.
This is a big challenge. Language skills are notoriously difficult to measure; individuals might speak well but have trouble with reading. They might have a good vocabulary but struggle with listening comprehension. Measuring such complex skills can be time-consuming and expensive. Human bias among evaluators can also affect the consistency of the results.
The report states 37 per cent of organizations are not measuring proficiency in English language skills at all, and 61 per cent of organizations do not have any strategies in place to support or upskill teams with English language training. We are seeing demand for these skills, but investment is not matching it.
Other Key Findings of the Survey are:
Skill building will continue to influence the growth of organizations beyond the pandemic: Amidst digital transformation during the pandemic, the need to develop talent has become even more critical to business survival. For 49% of organizations, the crises created a demand for new skills and helped employers realize the extent of their skills gap. As a result, executive teams were seen refocusing on learning programs, and increasingly funding approvals for learning agenda.
Investment and time spent in skilling programmes increased significantly in 2021: 51 per cent of organizations showed more time spent on skill-building since the Covid-19 crises began, while 29 per cent reported increase in budgets for skill-building.
Covid-19 has increased the demand for power skills: Covid-19 accelerated the relevance of soft skills such as creativity, ingenuity, communication, collaboration, synthesis, and the ability to work across multiple disciplines. These are the 'power skills' that high performers exhibit and that employers are looking for in the future workforce – top three being leadership and managing others (79 per cent), collaboration (78 pe cent), and adaptability and continuous learning (74 per cent).
Organizations are placing a premium on power skills: 95 per cent of organizations believe soft skills or power skills are as important as, if not more important than hard skills. 37 per cent of organizations have targeted a set of capabilities to build, 29 per cent have begun discussions about the priority capabilities to build, and 20 pre cent have begun to build many, if not all of the priority capabilities.
Roadblocks to skilling remain: There seems to be a lack of a clear vision for developing soft skills that align with overall business goals and lack of credible metrics for measuring the business impact of developing soft skills. Other challenges to upskilling remain difficulty among employees to allot time for participating in L&D programmes, and lack of budget and resources to support continuous skill building.
Leverage technology to simplify assessments, training, and measurement
Technology offers a flexible, effective, and cost-effective method for corporate English communication programs. English assessments like the Pearson Versant English tests are available online and can be delivered anywhere in the world at any time. The administration is easy; companies can deploy, manage, and measure the entire program with one platform.
Stuart is Director of Qualifications & Assessments in Asia. Working both with corporate clients and teaching institutions, Stuart leads the skills and language assessment strategy for Pearson in the region. Stuart is based in Tokyo, Japan.
Join Pearson at Bett Asia 2022: the leading education technology thought-leadership event in the Asia-Pacific, now taking place on 11-12 October 2022 at The Athenee Hotel, Bangkok. Register today here.
Sources:
2022 Power Skills Survey, Pearson and People Matters
Global Business speaks English, Harvard Business Review
Professional English Speaking, Pearson
Tags: English, Workforce, Skills, Learning, Upskilling
Social Media: