Making Distance Learning Work; learning from schools in China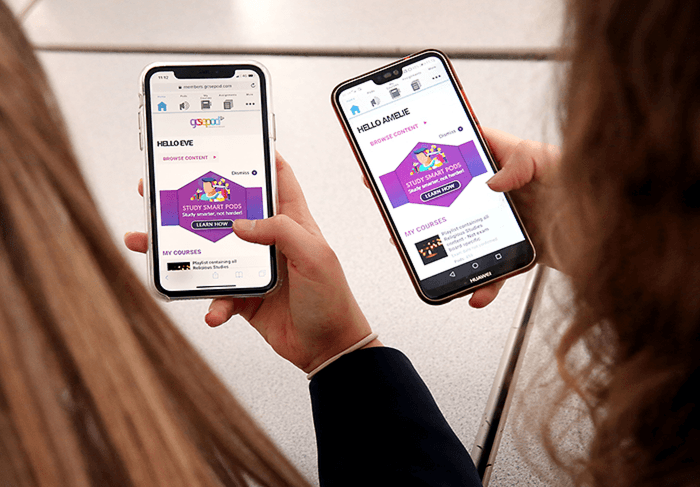 Making the transition from classroom learning to working remotely comes with its challenges, particularly for students who have been busy preparing for their GCSEs and A-level exams.
As schools in countries such as China open their classroom doors again after seven weeks of remote learning, there is a lot we can learn from their experiences.
Being one of the first regions to be subject to enforced isolation, the pressure on schools in China was immense. Paul Kelly, head of secondary education at The British International School (BISS), based in Puxi, explains; "The decision to close all schools in China came very quickly. On the first day of isolation my objective was to find out who had what technology and then to establish an effective communication strategy with staff and students through Microsoft Teams; a system we already used. Our students could all communicate through their mobile devices even if these were mobile phones."
Like many schools in China, BISS kept to a fairly structured timetable. Before its closure, teachers at the school already had a learning system in place; at the end of each day the teachers historically provided a summary of the lessons that the children had attended, including what they'd learned. The school decided to flip this idea by providing the report at the start of each day, listing the activities the children should complete that day.
This created the need for high quality, online learning resources to help students smoothly transition away from a physical classroom and keep them motivated.
It was through a recommendation from another school that BISS decided to implement GCSEPod the online resource aligned to the GCSE and IGCSE curriculum, giving students access to curriculum-based revision videos. Paul could see this would provide an entertaining alternative to traditional studying, whilst offering the curriculum continuity to help them stay focused.
For Year 10s who are at a crucial stage in their learning and will have been busy preparing for their GCSEs, giving them interactive and engaging multimedia content will help them to continue their learning in a fun way whilemaintaining their progress. Doing this through video content, means students have the freedom to re-watch and test their knowledge in order to deepen their subject comprehension. For example, GCSEPod's 'Netflix-style' layout means that students can create a playlist of videos for any areas they need to improve which teachers can add to as needed.
As the education sector looks to prepare itself for further disruption, we should not only consider the long-term impact for students, but also the need to make teacher's lives more efficient and effective. Teachers are always looking for the most effective way of ensuring their students absorb and retain learning objectives. They are all currently feeling that they are not able to do this. It is vital that these teachers and parents are able to easily access information on each student's progress in real time. In our current virtual world, teachers need have the tools to feel they are still in control and at their students' sides, guiding their learning pathway.
GCSEPod is a multi-award-winning digital publisher of in-depth curriculum knowledge for over 27 GCSE subjects.