What the latest research tells us about assessment and its impact on learner mental health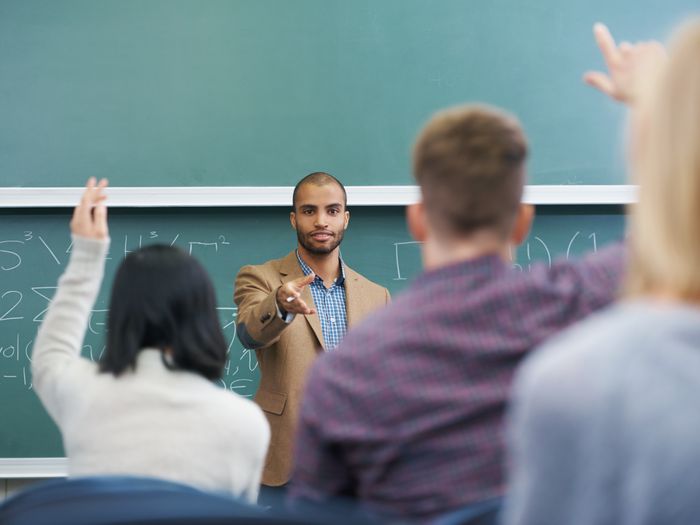 As teachers prepare their students for another unusual exam season in the UK, many might be wondering what lessons have been learned from the pandemic - particularly with regards to assessment and how it has impacted students' wellbeing.
In Pearson's recent report on the Future of Qualifications & Assessment in England - Qualified to succeed: Building a 14 -19 education system of choice, diversity and opportunity, the need to prioritise the mental health and well-being of young people was a key focus in the findings.
Assessment and mental health – what do teachers say?
One practitioner from the workshops that informed the findings reported: 'In the classroom we're having increased numbers of anxiety and panic attacks whenever we speak about deadlines or upcoming assessments.'
The report found there was an emerging body of evidence of the mental health impact of current assessment arrangements on students 14–19 from both the research and practitioner workshops that backed up the report's findings. In the latter, practitioners of both STEM and Arts and Humanities fields reported assessment-related concerns for the mental health of their learners.
The good and bad of exams
Mental health issues were flagged as a worsening problem in new cohorts, with a practitioner noting concerns relating to one-off, high-stakes examinations. The report goes on to say that it's not correct to assume learners should not take examinations because they are stressful. Recent research about the impacts of the learning loss during the pandemic, points to potential negative impacts on learners' confidence when assessments do not take place and learners are unable to receive reinforcing feedback
However, a survey commissioned by the National Education Union and the Association of School and College Leaders in 2019 found demoralisation had led to some pupils refusing to sit both mock and actual exams.
Mental health and absenteeism
This was echoed in the practitioner workshops by a participant who explained that students struggling with existing mental health issues were sometimes put off assignments on sight by their scale, going on to miss lessons.
Stress and demoralisation are likely to be one of the factors behind recently measured increases in unauthorised student absences in England. In addition, a 2020 study of schools in an area of high deprivation suggested unauthorised student absences may also be partly attributable to wider alienation from an inaccessible curriculum, rather than just disaffection with assessment methods.
Promoting a love of learning
The authors of 'Qualified to Succeed' found that whilst an appropriate amount of pressure can build resilience and adaptability, considering mental health in the context of qualifications and assessment is likely to lead to a national rethink as to how subjects are assessed, leaning on research that reveals both the positive and negative attributes of experiences from the pandemic.
They conclude it is essential that education promotes a love of learning for life. And as we gain more insights into the mental health of our young people it is important for everyone involved in the education system to reflect on the evidence along with mental health experts and effect change where it will make a positive difference.
You can read more about the report's findings here and read tips about promoting a sense of calm during revision here.