Jobs, skills, and the importance of learner choice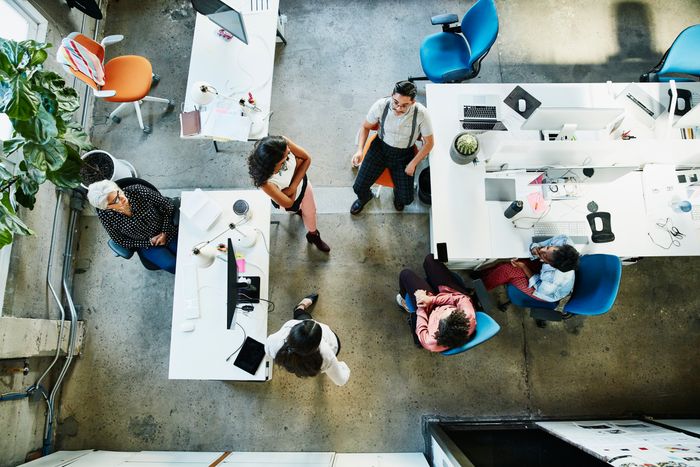 Against the backdrop of COVID-19, the rate of change around us has accelerated – with changes in technology, industries, careers, learning, and lifestyles. The role of education and learning will remain crucial as we all continue to respond to change at an individual, community, and wider economic level.
Post pandemic, the health and social care sector currently report high volumes of hard-to-fill vacancies, as well as skills gaps among the existing workforce, with over 220,000 jobs currently available in the UK. Students taking health and social care qualifications are highly in demand (as they are in other industries that were considered 'key' during the pandemic such as engineering and construction).
Continual evolution to serve the skills revolution
Those of us with a stake in vocational education and skills are becoming increasingly recognised for the vital role we play in helping businesses to find and maintain the talent they need to be successful, and in helping individuals of all ages fulfil their potential. But the implications of the changes for the skills we need, and how we develop them, are profound. To respond we will have to make constant evolution a part of our DNA.
In addition, we have seen several industries decline while newer sectors have sprung up or grown. FE and career-focused education has always responded with a talent and skills strategy to support the evolving needs of employers, but as a sector we will need to be as nimble as ever to serve these emerging industries.
Responding to demand from new and transforming industries
BTECs are over 30 years old, having flexed and adapted to changing times over three decades. In 2020 Pearson BTEC launched a new BTEC in Esports, a major step forward in supporting careers in the growing esports industry, projected to generate revenues of over £1 billion this year. Other shifts are being seen in retail, education, renewables, Agri-Tech, and infrastructure to name but a few.
Utilising modern technology, we hope to help businesses and individuals proactively fill the skills gaps that are set to emerge as the macro-trends we are seeing now become more prevalent. Clear learning pathways can be built on insights into the skills needed to sustain employability.
The importance of choice for learners
Finally, there is the issue of learner choice. When it comes to developing vocational and technical skills, one size does not fit all.
Here at Pearson BTEC, we believe there needs to be a choice of qualifications and courses available that supply the skills that are required by employers and that meet the different learning styles and ambitions of students. Here in the UK, we already have this with several effective pathways such as A levels, Technical and Vocational (including Pearson's BTECs) and work-based provision, including Apprenticeships. The introduction of T Levels will add another level of occupational choice for 16-18-year-olds.
Our vision is of a future where there is a qualification to suit every learner, enabling career success in the new world of jobs where it is no longer about what you have done, but what you can do.