Inspiring Digital Wellbeing in Your School Community, with safeguarding champion Henry Platten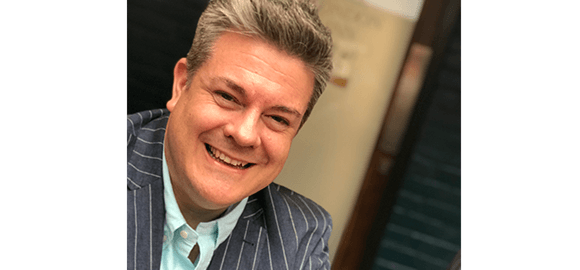 Henry Platten is the CEO and Founder of children's social media experience, GoBubble.
How would you describe digital wellbeing?
Being mindful of our usage and approach to digital mediums, setting boundaries, being aware of the impact technology has on our lives and managing that impact to support our mental and physical health, are all integral to digital wellbeing.
With more kids accessing the internet than ever before, ensuring that they do so in a safe & considered manner is key to supporting their wellbeing and providing them with the tools to manage their own healthy digital lives in the future.
How important is digital wellbeing to the GoBubbler users?
It's incredibly important. As the amount of time we spend using digital devices grows, being conscious of our digital wellbeing is more crucial than ever.
As an ethical business, our ethos is to provide a safer, healthier and kinder digital community for our young users, where they can collaborate, create, communicate and learn safely with friends around the world.
At the same time, we're mindful of their digital wellbeing and take steps to support teachers in offering a healthy experience for all of our users. For instance, GoBubble rewards the 'likes' our users give and not the ones they get! And we also switch off the platform at night, to ensure our users aren't up late chatting to their friends on GoBubble!
How does GoBubble show support for digital wellbeing to its users?
GoBubble is designed to offer kids a positive experience of what it's like to be part of a digital community for the first time. We value how important this can be and aim to support teachers and students, through both the advanced functionalities of our platform and the practical advice and messaging we offer.
Through our 2020: Year of Digital Wellbeing campaign, we're highlighting and championing the need for digital wellbeing across schools and homes. We kicked off the campaign by launching our Digital Wellbeing pledge in the latter part of 2019, which has had an amazing response and resonated with so many people.
It's been great to see brands, educators, schools and individuals proactively endorsing the need for children to maintain a healthy digital lifestyle and signing up to commit their support.
How can we approach digital wellbeing in schools?
There's so much that can be done and reinforcing positive steps on a daily basis helps to establish an effective mindset and makes digital wellbeing part of our lives.
Raising the idea of digital wellbeing regularly and incorporating the ethos of a healthy online life into our daily routine is becoming much more commonplace, but our main message would be to keep talking! A Twitter poll we conducted revealed that 30% of teachers discuss digital wellbeing on a weekly basis, which is great! The results also showed that 50% of teachers spoke about the subject less than monthly.
In response to this we decided to create a 'Digital Wellbeing Resource Pack' that we sent to all GoBubble teachers, to make their lives a bit easier and offer a quick and easy way to approach the subject!
What can teachers do to encourage students to embrace the idea of digital wellbeing?
The simplest ideas can ultimately be the most effective. For instance, encouraging digital downtime by stepping away from our screens may sound obvious, but it's something we all need to do more. And in doing so, we're setting a great example to our kids.
It is also important to acknowledge a 'whole school community' approach to digital wellbeing as establishing authentic conversations between students and teaching staff is key. Of course, some students may be worried or embarrassed to ask questions or disclose experiences in front of their peers/teachers so creating a 'Feedback Box', where students can post their concerns or questions (anonymously if preferred) is an excellent way of initiating conversations and broaching subjects which could potentially be overlooked.
And of course, recruiting pupil leaders to act as mentors is a tried and tested method. Peer mentors who can communicate messages and guidance to their friends and classmates are a valuable asset. Start by organising training and support for the pupil leaders to become digital wellbeing ambassadors. Through activities, workshops, presentations and customisable resources, peer mentors are then able to spread positive messages about digital wellbeing and citizenship, which can be tailored to your school's desired objectives.
Find out more and sign-up to receive your Digital Wellbeing Resources Pack at: GoBubble.School