Improving equity through tech in Malaysia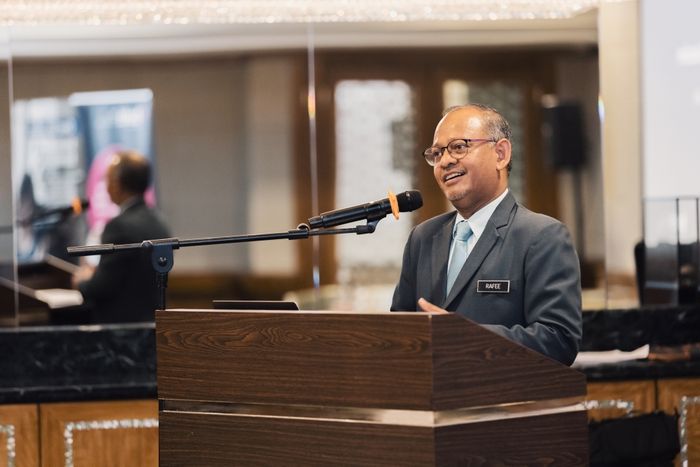 At a recent Bett Asia roadshow, Malaysia's education leaders shared how they are using transformative tech to level the education playing field.
Bett Asia came to Malaysia to hear from the country's most influential education leaders and practitioners about how technology is helping achieve better learning outcomes, sparking the conversation in the countdown to Bett Asia 2023. Around 70 education leaders, leading experts, key partners, and ministerial leaders attended a half-day event at the Mandarin Oriental Hotel in Kuala Lumpur to discuss the latest EdTech trends and initiatives such as Malaysia's DELIMa (Digital Educational Learning Initiative Malaysia) online learning platform.
Democratising digital learning at scale
Dr Wagheeh Shukry Hassan, Deputy Director of Learning Platforms at the Ministry of Education Malaysia, explained how Malaysia developed DELIMa as part of the response to the Covid-19 pandemic. In a bid to ensure teachers and learners had access to the learning resources they need, over 80 globally-recognised teacher professional development programmes supplied by Google, Microsoft, Apple, and other providers were made available for free. Over the past three years, more than 13,000 Malaysian teachers have gain professional certification through use of the platform. Dr Shukry and his team have continuously monitored how these applications are used, responding to teachers and student needs and ensuring the right resources are available. As the platform evolves, the integration of artificial intelligence tools underpinned by big data and machine learning will define new, student-led learning pathways.
"The purpose of a learning platform of the future is to allow students to be whatever they want to be and empower them to reach their full potential, which will ultimately lead to a viable, dynamic future workforce," Dr Shukry told the audience.
Investing in teachers
Leaders sought to allay concerns about that AI could be used to replace teachers. During his opening address, Dr Ahmad Rafee Bin Che Kassim, Deputy Director General, Ministry of Education of Malaysia, highlighted the importance of investing in training so that teachers can use the technology effectively, encouraging innovation.
John Gwyn Jones MBE, Chief Executive Officer, Federation Of British International Schools In Asia (FOBISIA), agreed. "You cannot replace a teacher, regardless of technology. A teacher is the most valuable resource in education."
Paving the way for Bett Asia
Discussion throughout the day focussed on how the education and technology community can harness the potential of AI and other disruptive technologies to benefit current and future learners. This conversation will be continued at Bett Asia 2023, whose theme is 'Transforming minds for a sustainable future.'
Richard Graham, a member of the British parliament and the Prime Minister's Trade Envoy, captured this spirit when he quoted from The Leopard, a novel by Italian writer Giuseppe Tomasi di Lampedusa: "If we want things to stay as they are, things will have to change."
Bett Asia 2023 will take place on 4-5 October 2023 for the second year at the Athenee Hotel in Bangkok, Thailand, hosting over 2000 senior government representatives, educators, and innovative EdTech vendors in an intimate and premium setting. Register to attend Bett Asia 2023 now.