Futures

Skills

Inclusion

Microsoft
How the University of D.C. is working to close the digital divide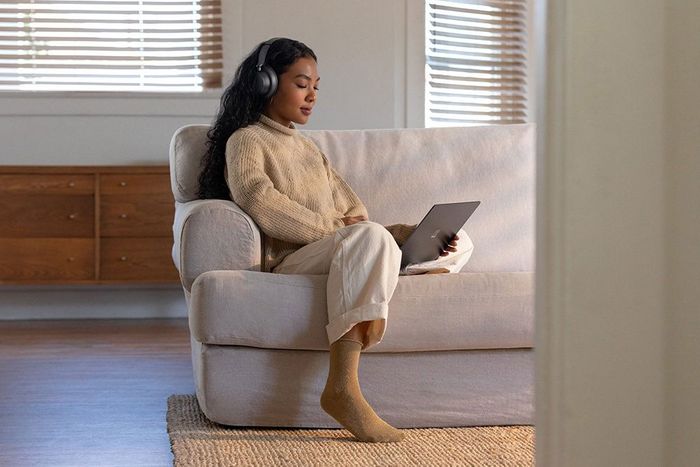 Equity has long been a topic in education, but it has risen to the forefront of conversations about learning during the pandemic. Disparities in funding, support, and access to technology have become more apparent as schools have shifted to remote and hybrid education.
One institution that stands out in its approach to equity is the University of the District of Columbia (UDC), which provides students and staff with the technology they need to succeed in an increasingly digital workforce, regardless of their backgrounds. The school's effort to narrow the digital divide has included working with Microsoft to distribute Microsoft Surface Pro devices and provide access to Microsoft Teams, a digital education platform.
"We serve a wide range of students, and everyone who comes to us is not equally prepared academically. How can we create equity… across the spectrum of ability and preparedness?" asked Troy LeMaile-Stoval, UDC's former Chief Operating Officer. "Technology helps us get to that. It informs and empowers the educational experience," he said.
UDC, founded in 1851, is a historically Black land-grant university. The public university is located in the nation's capital, where many families live below the poverty line. With education offerings that span workforce and certificate programs and degrees ranging from associate to doctoral, UDC draws many of its students from public schools in Washington, D.C., Maryland, and Virginia—including some students who may have lacked access to devices, digital technologies, and internet connection at home.
In 2018, the school created the Equity Imperative to help address this issue. The program focuses on minimizing a digital divide that perpetuates inequities in marginalized groups. The university's goal is to advance digital literacy across its programs to improve students' access to economic opportunities.
"This issue is about more than students' academic success—it's about their ability to be successful in the workforce," said Dr. Carl Moore, UDC's Assistant Chief Academic Officer. As demographics shift and access to technology is often divided by race and class, Moore sees technology as an equalizer. "We are thinking about the Black and Brown kids who are growing up across the US. We need to create parity [in digital literacy] for them."
As part of the Equity Imperative, UDC worked with Microsoft to provide varying forms of education technology for its 4,700 students and 700 faculty members. The school wanted to put students at the center of its decision-making process, so it began a pilot project to test different devices with students in 2020.
"They were most comfortable with the Microsoft Surface Pro," said Dr. Lawrence Potter Jr., UDC's Chief Academic Officer, referring to the versatile two-in-one device. "They liked the advanced features. We involved our students in the process, and ultimately that's what made our choice."
Many students were already familiar with the devices because of a Washington, D.C. program that distributes Surface Pros to public school students. UDC distributed the devices to 550 first-year college students and 150 loaner laptops to returning UDC students in August, which proved invaluable during the shift to remote learning.
The university also began using Microsoft Teams to help faculty this spring. The platform allowed UDC to standardize its operations and create a sense of community when faculty were adjusting to remote teaching. Through Teams, the university hosted professional development days that helped educators learn to teach online using a suite of digital tools. "It's important for faculty to play, fail, and learn from their mistakes. We are all growing and learning at the same time, which is important to facilitate a true university learning environment," said Moore. UDC is creating a community where educators can support one another and share best practices during the pandemic and beyond.
The combination of providing innovative devices for students and access to Teams technology for faculty has helped advance UDC's goal to improve digital literacy for everyone. Still, as Potter notes, "Access is not synonymous with equity and inclusion." While these technologies are an important step, they are not enough to address the digital divide and other inequities in education.
"It's not just about the equipment or the device. It's about… leveling the playing field and creating equitable learning communities," said LeMaile-Stoval. "Whether it is through the Microsoft platform or any other platform, we really try to think through… how we serve our student populations." The Equity Imperative will continue to examine all the ways that UDC and other institutions can transform the lives of students through the learning environment.
Equity in education is not a one-time activation and cannot be addressed through any one device or platform. Closing the digital divide may be a long road, but progress starts with individuals who make a commitment to drive change, act with intention, and put the lived experiences of students and faculty members first.
Microsoft will continue to work with UDC and other education institutions to create affordable and inclusive products, services, and outreach that recognize the disparities across the education system. To support your students through technology, learn which Microsoft devices are the right fit for your school.
This article was originally posed on posted on September 22 2020. You can read the original article here.