A grand design: teaching learners the skills they need to meet the sustainability challenges in Construction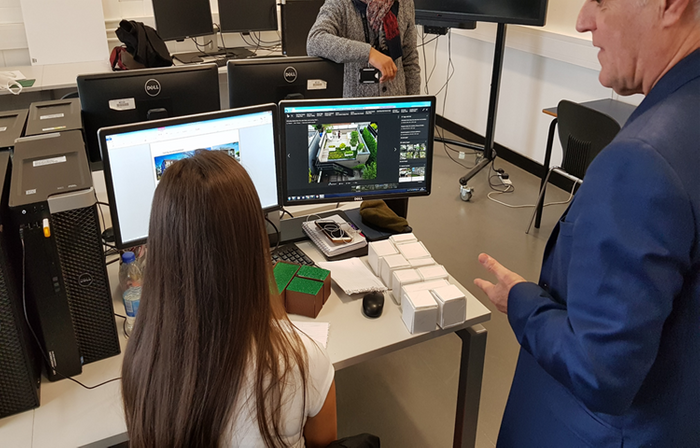 Why we need to teach sustainability in construction
Meeting the challenges of climate change and decarbonisation is critical to every country in the world right now. In the UK, our buildings account for 40% of CO2 emissions and it's imperative that we invest in zero-carbon homes and update the country's 27 million homes to be efficient and ecological. The government agrees. Their 'Build Back Better' campaign said that the UK will have 'the most efficient, technologically advanced and sustainable construction sector in the world'. The government has also committed to reducing all greenhouse gas emissions to net-zero by 2050.
This promise not only calls for modernisation of materials and energy efficiencies but also greater understanding and take-up of Modern Methods of Construction (MMC). If these aims are to be achieved, we must start with educating and training young people who will lead and manage the future of the construction industry. Through collaborative and innovative education and training we can bring young people's ambitions and the country's needs to the forefront.
Teaching the housing designers of the future
MOBIE and Pearson BTEC have recently announced four exciting units for the BTEC Level 3 Nationals in Construction and the Built Environment. These units explore efficient modern methods of construction and place emphasis on quality, performance, energy efficiency, sustainability and future digital technologies.
MOBIE, Ministry of Building Innovation and Education, was set up by architect and TV presenter, George Clarke in 2017. With its education partners, MOBIE aims to inspire and educate young people to revolutionise the way they think about homes and how they want to
Breaking stereotypes and reaching new kinds of learners
Construction and the Built Environment has not always been perceived as the most inspiring career industry for school leavers as there is limited awareness about the varied and exciting jobs available, as well as longstanding stereotypes about construction workers and lack of diversity.
This is totally at odds with meeting the future needs and opportunities within the sector. It's vital the industry can attract new types of learners to construction and show that the industry now has a place for those interested in all aspects of modern technology, IT and digital skills and solutions. To ensure this, centres, courses and tutors must equip learners with the resources needed to understand and practise digital technologies like Building Information Modelling, VR and AI.
To find out more about how you can prepare your learners for the future of construction, visit mobie.org.uk and quals.pearson.com/BTECMOBIE