Gigabit Cities: Future Proofing our cities, towns and villages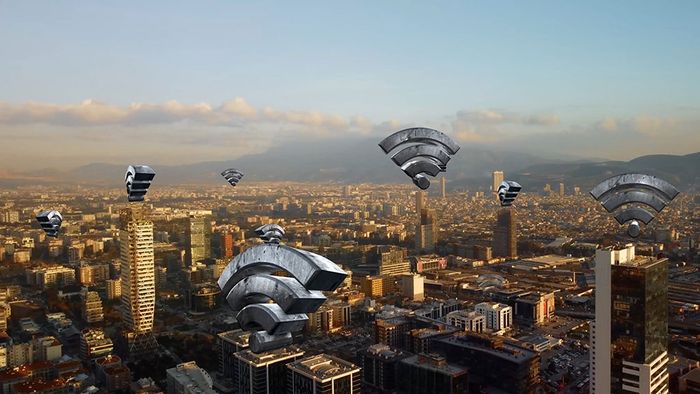 What is a Gigabit City?
The roads around my home have all been dug up. Pedestrian routes have been disrupted. This small annoyance made me think: what is this all about? Closer inspection saw that this is being done to ensure that my town will be turned into a gigabit city. With my curious cap on, I was off to find out more!
Gigabit cities exist across the UK. Roads are dug up to install "a pure fibre network" which will give all residents and businesses limitless broadband and speed. Our lives are truly going to be transformed as we start to step into the fifth industrial revolution (5IR), a time period which is being characterised by artificial intelligence, augmented reality, digitalisation, virtual reality, the metaverse and so much more.
Gigabit infrastructure is the gateway to 5IR, smart cities and the metaverse, which are all part of our future. Think about how we will work, rest, and play, along with the impact on businesses, communities and wider society.
Devices and Knowledge
What are the skills required to operate fully in 5IR? Are we teaching ourselves and learners adequately? Is there universal access to devices and connectivity to adequately participate? These are important questions. For me, we all need to play our part, this means being questioning of the changes taking place and supporting organisations committed to this cause, such as The Digital Poverty Alliance whose goal is to end Digital Poverty by 2030, through a variety of programmes including: Tech4Teachers, Tech4Families, Tech4PrisonLeavers all aimed at ending digital exclusion.
In the News
A few documentaries have made me think further about the impact of gigabit infrastructure, which will see the Metaverse come to life. In the BBC Click Metaverse episode we are able to see how spaces such as exhibition displays and museums are being transformed through devices such as Microsoft Hololens. This is a big consideration for how we will interact with the world around us and artefacts. What about each industry sector – education, healthcare, retail etc – how will they be transformed? Will we all be able to afford the necessary devices? Will there be any social issues? Big questions that need to be answered.
Gigabyte will also enable greater adoption of AI in a digital world leading to greater changes in society. The BBC documentary - Computer Says No, shows how the recruitment industry has been transformed through AI algorithms, and not always for the better. We really need to question who is training our AI systems, where the data sets are coming from, who is regulating the industry and what needs to happen to ensure that the tech is serving society and doing good. The Netflix documentary, Coded Bias, addresses these very points around bias in algorithms and facial recognition software. So far it is a mixed picture with an awful lot of work to be done.
Next let us consider those sensationalist-sounding headlines: "The job you do will not exist in 10 years", "The jobs that our children will do have not yet been invented", "Future generations will have 30 jobs before the age of 30!", "Everyone will need a PhD in the future". They sound farfetched! But in my experience, the truth lies somewhere between all of these headlines.
Changing sectors
A recent visit to my local waste disposal facility highlighted tech changing every area. You book your slot online, enter the facility by scanning a QR code and then continue with little to no human interaction – there's no one to check who is entering the facility. The process provides real time data for better planning; however a pre-existing job(s) has been lost. Have others been created through these tech advancements?
Another observed example is from a recent visit to a festival. To order food there was no longer a need to pay a cashier. Instead, my transaction was conducted via a screen, payment via contactless and then I just had to wait for my food to be handed to me. Yet another job had disappeared before my eyes, but I also found myself thinking about what else had been created alongside the skills and knowledge needed to interact efficiently with technology.
Benefits of Gigabit Cities
My challenge to you is to think about the opportunities and challenges the Gigabit city can and will bring and start mapping out how you (and everyone around you) will be able to adjust and function in the 5IR, and how we can focus on using this technology and infrastructure for good.
A few of the benefits are:
Continued support of working from home
Improved eLearning
Improved eHealth
Added value to properties
Decreased broadband prices due to having open access networks
Beverly Clarke biography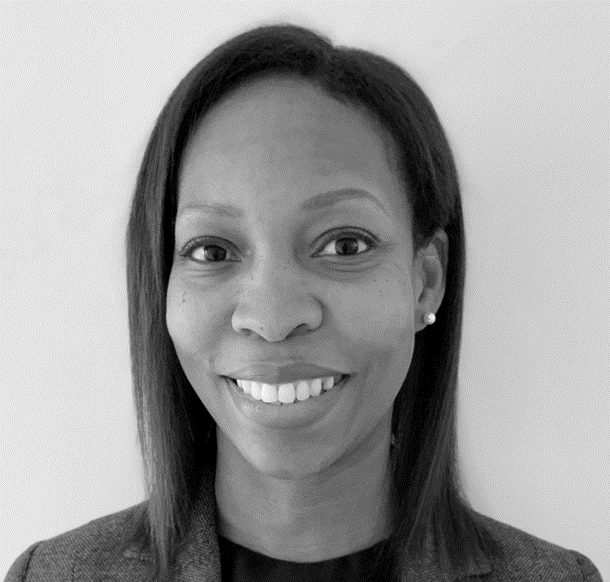 Beverly Clarke is a national leader in computing education, with a strong interest in making computing and tech equitable. She works in a variety of consulting roles.
Additionally, she is the author of two published books - "Computer Science Teacher" – insight into the Computing classroom (2017), aimed at attracting new entrants into the computing teaching profession and also – "The Digital Adventures of Ava and Chip" – Smart City (2021), a children's book with the aim of making tech concepts exciting, relatable and easy to understand. The second book in the series is due out later this year.
Beverly is a Trustee for the Learning Foundation, a Digital Poverty Alliance Ambassador, Bett Awards judge and a former Bett Advisory Board member.