Future-Scaping: The role of technology in developing work-ready students in Further and Higher education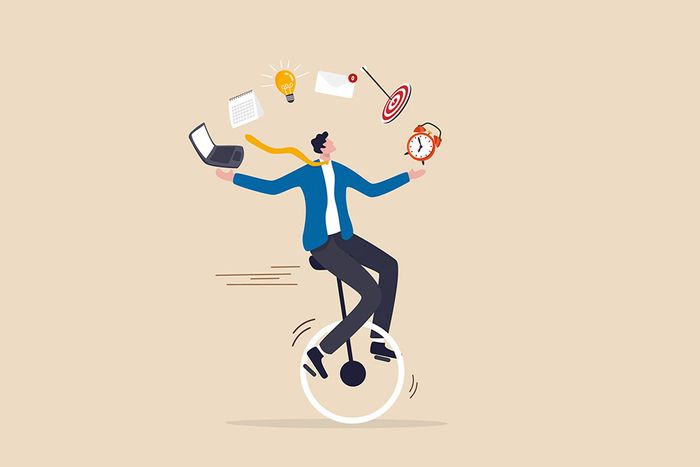 Within all aspects of education, our role is to help individuals prepare for their future lives, and this has never been more important as we take stock of the impact of the pandemic on our communities, workplaces and educational contexts. The pandemic has taught us that everything can change - and change quickly - and how important resilience, collaboration and connection is when the everything shifts. So, what role do we, as educators, have in supporting these mindsets and skills?
In Further Education, we aim to develop skills, behaviors and habits which will help our students to thrive in their future careers. The issue is that we have no idea what those careers will be. Career pathways that exist now would have been virtually impossible to predict even ten years ago, and the very nature of working has shifted from finding a 'lifelong' career, to experiencing multiple workplaces throughout a lifetime. On average, an employee will change their job 12 times (2019 Bureau of Labour Statistics (BLS), with many spending five years or less in each job. Students need to develop transferrable skills alongside their professional / technical qualifications to ensure that they have the knowledge, attitudes, skills and behaviours to thrive in life and work. So how do we prepare individuals for a shifting landscape? How do we equip our students to face challenges with confidence and resilience, approach life with a growth mindset, and develop meaningful connections and collaborations with others?
Educational Technology has taken significant leaps in the last few years: from Virtual Learning Environments with static resources, to interactive activities, to one-stop-shop integration across multiple devices and platforms, immersive technologies such as VR and, of course, AI such as ChatGPT, which has taken the education world by storm recently, as both ethical and academic questions remain unanswered on the impact of this technology.
As technology advances, we see how our students require a range of transversal skills to be empowered to thrive in their future lives and careers. Transversal Skills, or "T Skills", are those typically considered as not specifically related to a job, task, academic discipline or area of knowledge but as skills that can be used in a wide variety of situations and work settings. These skills are increasingly in high demand for learners to successfully adapt to changes and to lead meaningful and productive lives." (UNESCO 2014). UNESCO (United Nations Educational Scientific and Cultural Organisation) has identified the critical role of Transversal Skills for effective participation in life and work in a hyper-connected knowledge society (UNESCO International Bureau of Education, 2013). The concept of learning in the 21st century is life-long and life-wide, extending beyond school, college, and university.
Adapting the five core domains identified by UNESCO, SERC have developed six T Skills, embedded in curriculum delivery:
Working with Others
Work Professionalism
Self-Management
Problem-Solving and Decision-Making
Citizenship
Digital Literacy.
These six T skills create a paradigm for learning and development and are supported by an entrepreneurial ecosystem in the college. The ecosystem includes an Entrepreneur Club, dedicated entrepreneurial mentoring for individuals and groups, college-wide expo events showcasing project-based learning in action, and opportunities to sell goods and services, take part in events, and support for funding applications. A PBL (project-based learning) context for curriculum delivery facilitates the development of Transversal Skills, Enterprise and Entrepreneurship, Vocational Skills and Literacy and Numeracy, thus providing a rich, holistic learning experience for all our students.
Students involved in real-world challenges linked to industry and society develop their vocational skills alongside their T Skills. Project Based Learning (PBL) creates an environment where students can work collaboratively, address conflict, resolve disputes, and persevere to design, select, and implement the best solutions. Students build experience through real-life projects, placement, or employment opportunities as part of a holistic programme that is also accredited through recognised qualifications.
As we consider the role of technology in education, these critical T Skills and the ability to apply a growth mindset to new challenges will enable our learners to thrive in learning, life, and work. Individuals who can manage risk, critically assess new technologies, and have confidence in decision-making will be empowered to use technology productively, contributing to their communities and the global society in meaningful ways.
We've seen how technology has become a lifeline, enabling us to connect and collaborate in new ways and to problem-solve like never before. By creating a culture of exploration and innovation, we can help our students springboard from these lessons, shaping their own futures.
Join Stefanie in the Teaching & Learning Theatre at Bett 2023 on 30th March as she shares further information on how South Eastern Regional College has developed an entrepreneurial ecosystem underpinned by digital skills. Bett 2023 takes place from 29-31 March at the ExCeL London. Get your ticket here!