Four top tips for teacher wellbeing in 2021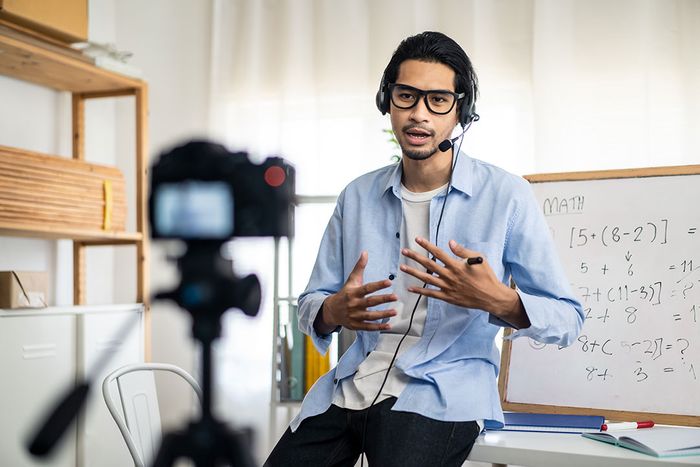 2020 was a shocking year for most and schools have had their fair share of upheaval as COVID-19 continues to send ripples of uncertainty across the sector.
Whether teachers are in school supporting vulnerable and keyworker children or at home planning online lessons to help ensure pupils don't fall behind, there is a huge burden on their physical and emotional health.
With a vaccine being rolled out there is some light at the end of what has been a very challenging tunnel for schools. But it is more important than ever for educators to take the time to focus on their wellbeing so that they can continue to meet their pupils' needs.
So, I want to share these four tips from key education bloggers and influencers to help teachers get the new year off to a positive start.
Start with you

Patrick Ottley O'Connor (@ottleyoconnor), who has taught for 34 years and is in his 17th year as a headteacher, has over 17,000 Twitter followers.

Patrick says:

"My advice for anyone in education is to look after yourself. This is the essential first step to helping others and is by far the best thing you can do for both yourself and your students.

"Senior leaders need to become wellbeing role models who demonstrate every day the positive behaviours they expect from their team too. This will help colleagues take their own wellbeing seriously and empower them to make changes. Even if it's as simple as taking time out for a break, helping another teacher to create a great online lesson plan or making sure you keep physically active."

Make time for yourself

Bukky Yusuf (@rondelle10_b) has worked in education for over two decades and has over 14,000 followers on Twitter. She is an A level science teacher, education consultant and qualified coach with a keen interest in wellbeing.

Bukky says:

"It's really important to make time for yourself and your nearest and dearest in challenging times so schedule some down time into your day as this is essential for helping you to refresh and renew.

"It may be difficult to think too far ahead right now but you can keep this going once the school day returns to a more familiar routine. There will always be something that needs to be done but choose one evening a week where you leave on time. Friday is a good day to choose as it means a positive start to your weekend."

Teach the whole child

Lee Parkinson, better known as Mr P (@ICT_MrP), is much loved on social media and has 59,000 Instagram followers and more than 48,000 on Twitter. He's been a teacher for 12 years and travels the world helping schools to use technology to work smarter, not harder.

Lee says:

"Boost your wellbeing by focussing your teaching on the whole child. Rather than simply delivering the curriculum, you'll get much more job satisfaction knowing that you're arming children with skills to set them up for life beyond Covid and exams."

Boost children's emotional literacy

Hannah Wilson (@Ethical_Leader) is the founder of #WomenEd, which aims to connect and inspire women in educational leadership. She has 31,000 Twitter followers and she agrees that what and how you teach can make a real difference to your own wellbeing.

Hannah says:

"Shape your curriculum and your teaching to help children develop emotional literacy. These are essential skills for helping them to express their emotions and cope better in difficult situations. You will get greater fulfilment from what you do, but at the same time, you will be supporting your pupils in achieving better health and wellbeing, engaging more in their learning and developing stronger relationships.

"For younger children or those without the vocabulary to express their emotions, you could use a number continuum for check ins – "Tell me on a scale of one to ten how happy you feel," for example. Helping children in this way will enable you to know how individuals are feeling so that you can better support them."
Strengthening the school community
Staff wellbeing is key to a school's success. How a teacher feels will affect every part of their job, which will ultimately have an impact on the children they teach.
Teachers need to be encouraged to support each other. This can be recognising when colleagues have done something well or giving words of advice to less experienced teachers when they need it. Sharing successful lesson plans and useful resources can be a great way to support others too.
Now more than ever, schools need to focus on creating a supportive and friendly atmosphere where everyone has a part to play in prioritising wellbeing and ensuring children get the best possible start in 2021.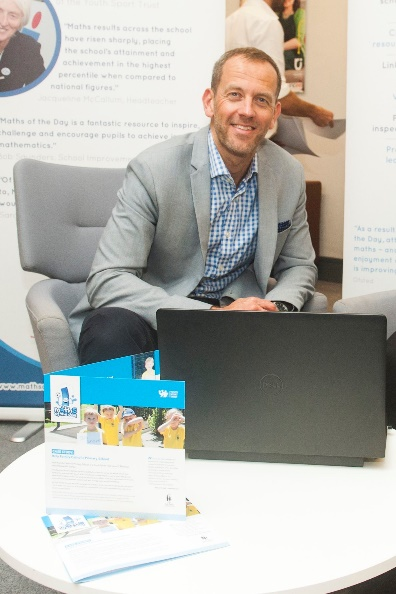 Jon Smedley is a former teacher with over 21 years' experience and founder of Teach Active, the creators of active learning lesson plans for English and maths.