Innovation

Leadership

Skills
Experiential Learning at Home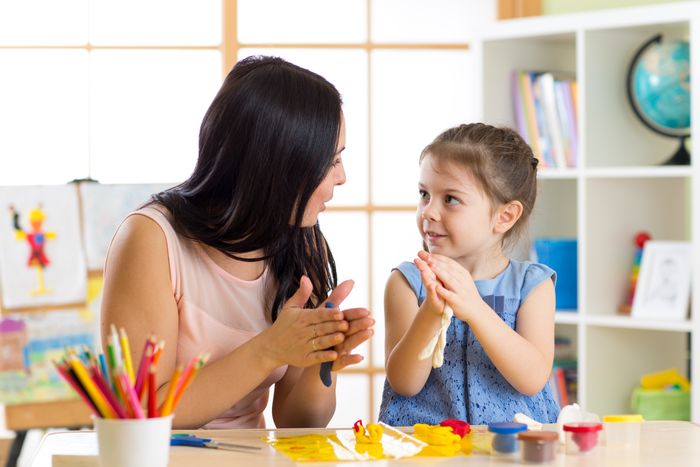 Bringing children's learning and development back to balance - the key priority in the post-pandemic world, and why Experiential Holistic Learning is the most effective way to do so.
The current crisis in education and the global use of online learning have created unprecedented challenges for children and their families, affecting the learning and well-being of millions of children around the world.
School and home routines have been disrupted - children are expected to spend long hours in front of the screen to receive their education. A lack of holistic sensory stimulation and few opportunities for hands-on active learning have negatively affected children's physical, mental and emotional health. And because the disruption has been ongoing, the impact is likely to last much longer than we think.
Children's prolonged exposure to passive and technology-based learning may lead to the following problems:
Students struggle with concentration
they find it difficult to cope with the amount of learning material
children battle to adjust to the passive mode of learning that most online classes offer
anxiety, stress and discipline problems arise
physical development is hindered
learning progression is delayed
disrupted family routines affect children's emotional and mental health. Until now they associated their home with play, relaxation, comfort and nurturing - not with full-time studying.
Parents distressed, family life disrupted
The pandemic has also burdened many parents with additional school-related responsibilities, and many of them find it frustrating and difficult to handle. With ongoing lockdowns and limited access to outdoor and indoor play spaces for children and limited social interaction, the whole family is negatively affected.
Many parents are not clear about their role in their children's learning process and feel overwhelmed by a lack of reliable and targeted support. This long-term disruption leads to growing distress, disorganises family life and routines, has a negatively effect on parenting styles and, most of all, disturbs children's holistic well-being, their balanced development and their educational progress.
All of this, however, can be prevented and remedied by bringing balance to children's learning environment, their family life, and their play and learning routines.
Active Experiential Holistic Learning - the most effective solution to support children's balanced development, and reduce the impact of the current crisis in education
The most effective way to address the current challenges – as well as preventing and counteracting the negative effects of long-term exposure to passive learning – is to offer more opportunities for Active Experiential Holistic Learning at home. Children naturally learn through hands-on interaction with the real world. By offering this kind of learning environment we can stimulate ALL areas of child development.
Experiential Learning is a unique way to offer balanced holistic growth - where children's physical, mental and emotional development is adequately supported.

Why Active Experiential Holistic Learning is so powerful
It supports all areas of child development and well-being at the same time, which offers ongoing balanced stimulation
children learn hands-on, which allows them to use all their senses
they can move around and use their whole body to channel their energy outwards
children can express themselves creatively and according to their unique needs and preferences
they can interact with the real world and contextualise their learning
it positively affects children's emotional well-being and helps them associate learning with fun and excitement
learning is accelerated because it is contextualised, interactive, personalised, and practical
because learning becomes holistic, all of children's developmental needs are addressed at the same time. This helps prevent learning and developmental delays, discipline problems, concentration difficulties and distress.

Parents can offer Experiential Learning at Home, with ease
Experiential Learning can be easily supported at home - it offers a long-term learning framework, which makes it even more powerful. It does not require time-consuming planning, structured teaching, or using worksheets or course books. That's why it can be effectively offered by parents in their home environment as an additional but powerful way to nurture their children's balanced development.
Supporting Experiential Learning at home also helps parents reduce burden and stress related to home education. With effective tools and strategies at hand parents spend less time organising home learning environments, and children enjoy their learning time much more and choose to stay busy for longer. Experiential Learning brings balance to family routines and helps parents gain confidence in their natural ability to support their children's learning.
To make this happen, however, most parents need help from experienced educators who work with this approach on a daily basis and know how to adapt it to a home environment.

How schools and preschools can help parents support Active Experiential Holistic Learning at home
By harnessing their natural ability to offer holistic support to their own children, parents can help prevent and reduce the negative effects of stress, disruption, and exposure to technology-based learning. However, they need some guidance so that they feel confident in their capacity and their role.
Everything starts with building and sustaining positive relationships with parents and having them on board. If parents are offered adequate help from their school or preschool, they'll be able to facilitate Experiential Holistic Learning at home with ease. They will be able to support their children's well-being and maximise the learning opportunities that schools and preschools already provide.
And it can easily happen - without burdening parents with extra school-related responsibilities, but by taking advantage of their natural suitability to support their children's balanced development and holistic learning in a home environment.
If your school or preschool setting can offer such support to your parents, they will feel understood, they will trust you as a bespoke education provider, and they will cooperate with you as one - all to secure the best outcomes for their children.

The global educational campaign - reaching parents through schools and preschools
To address the current crisis in education, to help schools and preschool settings bring parents on board in these challenging times, and to support families and children around the globe, Natural Born Leaders has launched a unique and much-needed "Experiential Learning at Home Campaign".
The aim of this global educational campaign is to help parents from all over the world maximise opportunities for hands-on experiential learning at home and support their children's holistic development.
As a result, it will help prevent and counteract the negative results of the Covid-19 pandemic on children's health, education, and their physical, mental and emotional well-being.
As part of this campaign, Natural Born Leaders has created a support training program for parents which is distributed through schools and preschool settings for free.
This 4-week online training program, designed by life-long Home Educators, experienced Teacher Trainers, and UK-qualified Assessors in Children's Care Learning Development and Play, is based on short easy-to-digest lessons with high quality visuals showing examples of best practice of how to support Active Experiential Holistic Learning at home.
The program is full of practical tools and strategies to apply at home that will help parents understand what Experiential Learning is about, why it is so important for children's balanced learning and development, and how to support this kind of learning at home easily and effortlessly with minimum time commitment and maximum impact.

How schools can join the campaign
"Experiential Learning at Home Campaign" works through School and Preschool Leaders who want to build positive relationships with their parents, bring them on board, and support their students' learning and overall well-being in these difficult times.
Schools and preschools that wish to take part in this global campaign need to register their settings on a dedicated campaign website FREE of charge. Upon registration they will receive access to materials for parents and further instructions how to proceed. All registered schools and preschools will receive a Certificate of Participation to demonstrate their commitment to the cause.
The more settings join the campaign, the bigger the impact we are going to make, and the more children and parents will receive high quality support they need. Bringing back balance to children's development and learning is our priority now, more than ever before. And we can achieve this only by working together with motivated educators around the globe!

Register for the "Experiential Learning at Home Campaign" here: http://elhcampaign.naturalbornleaders.org