What to expect in Bett Futures this year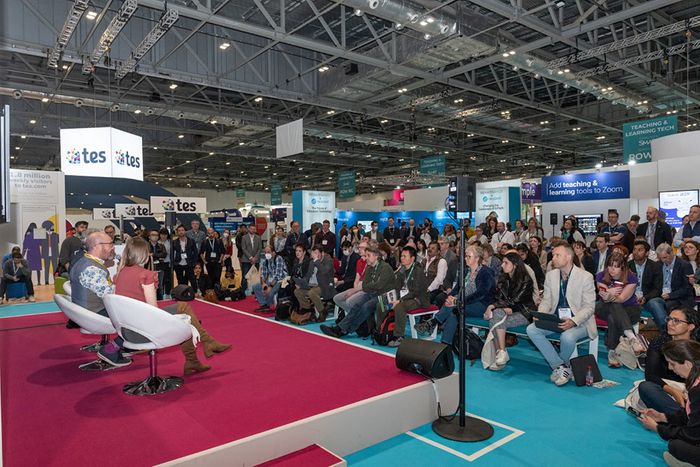 Since the inception of the Bett Futures Zone I have always been magnetically drawn to go and find out what is on offer. With over 50 companies it would be wise to allocate time to stop by and engage with some new faces and products. It is a great place to interact with start-up companies keen to share their products and solutions to assist you in addressing the needs of your school. So, whether you want to find out more about Artificial Intelligence, Virtual and Augmented Reality and the like there is so much on offer within the Bett Futures Zone.
The Bett Futures CPD programme has some excellent content, with Bett Futures Exhibitor Showcases throughout the week where you can hear from EdTech start-ups sharing their ideas with experienced CEO's, school leaders, academics, sector consultants, investors and others from the UK and overseas. If you are an investor looking for the next opportunity to support a company then Bett Futures is a great place to find potential partners. Experienced experts including Professor Rose Luckin, Professor of Learner Centered Design, UCL Knowledge Lab, Al Kingsley, CEO of Netsupport and Adam Goodman, Co-Founder, 2econd Chance will be on hand to help guide the sector as the next Kathryn Johnson or Steve Jobs could be right under our noses at Bett Futures. Be the first to come along and meet them!
EdTech Futures has a key role to play with EdTech founders including giving advice to fellow entrepreneurs at the beginning of their journey. An example of this is Martin Saunders of EdShed, who will be providing a warts and all look at starting, growing and expanding and the challenges that brings, including how to keep a handle on the pressure when running an EdTech company.
On Thursday 30th March Bett Futures plays host to a 'Female founders speed-networking' session, for EdTech female founders to meet and start building a strong support network. The latest report on funding from Brighteye Ventures shows that just 3.2% of funding was secured by female-only teams in the past year! This supports the findings of the inaugural European Edtech Alliance Map Insights Report, which found that only 12.4% of companies being founded by solo entrepreneurs were being founded by women and that only 26% of all mapped companies had female leadership.
The eAssessment Association will be leading an expert panel to discuss and take questions on how technology is being used across the education sectors to modernise formative and summative assessment. This is a great opportunity to explore the use of AI to track progression and assessment readiness and real-world simulations and virtual reality.
At BESA we see it as our role to support EdTech start-ups to help them on their journey to growth. As part of this we provide support for Bett Futures exhibitors months in advance of Bett. Exhibitors have a WhatsApp space to share ideas and collaborate an opportunity to connect with other likeminded folk and find out what is happening in the world of EdTech and education in general, as well as access to events and guidance from the BESA as part of our Launchpad Lite membership, helping them to transition into LaunchPad members BESA works to support new and emerging companies serving the education sector. Our Launchpad programme is designed for companies to benefit from the training and research opportunities offered by BESA before they are eligible to apply for our full flagship membership benefits.
See you there!
British Educational Suppliers Association (BESA) is a not-for-profit trade association for the UK educational suppliers sector.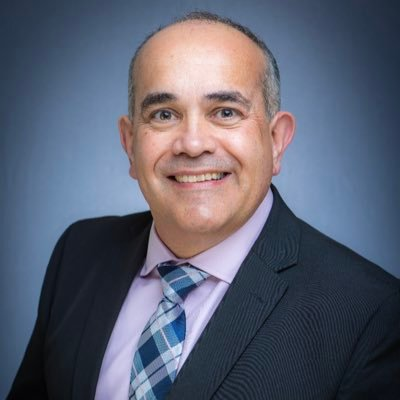 Dave Smith – Head of Content, BESA
Dave has oversight for the content of BESA training and events, as well as leading on BESA's EdTech Exchange and engagement in the Bett Futures programmes. Formerly a local authority senior inspector and business development lead at HES - Havering School Improvement Services, Dave has spent over twenty years specialising in computing, education technology and online safety support for schools in the UK and overseas. He is a former Bett and ERA Awards Judge and also served as a member of the Bett Advisory Group. He is currently a member and governor of two primary/secondary MATs, has been a governor of four primary and secondary schools and was previously a teacher/senior leader in 3 schools and a university.
British Educational Suppliers Association (BESA), is the trade association for the UK education suppliers sector. BESA operates on a not-for-profit basis and is accountable to an Executive Council elected by member companies.