Esports - why does it matter?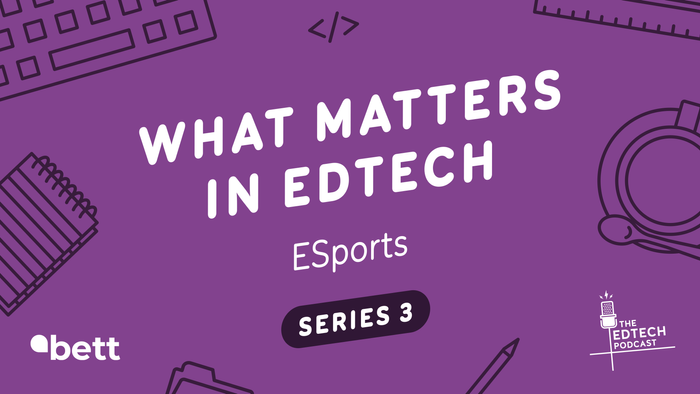 Sophie Bailey and guests look at how students are engaging through Esports, the pathways to careers and how institutions are bringing Esports into their curriculum. Produced in partnership with Pearson.
In this episode we are focused on Education and Esports, exploring:
What is Esports and why does it matter? The scale of the Esports industry.
How students are engaging with business, design, and communication through Esports
How colleges are bringing Esports into their curriculum with an Esports BTEC
Esports, diversity, student engagement and pathways to work and careers
How to communicate Esports to parents, Governance boards and students
How to change thinking around investment and kit requirements towards learning outcomes and practical approaches
Sophie is in conversation with three incredibly passionate individuals: Tom Dore, Education Director, British Esports, Shubbs Naika-Taylor, Curriculum Manager for Digital, Coventry College and Camilla Maurice, Curriculum Manager, MidKent College
Show notes and references
You can find links to any references from the episode in our show notes: https://theedtechpodcast.com/edtechpodcast.