Esports @ Bett – Raise Awareness, Reconnect, Reimagine and Renew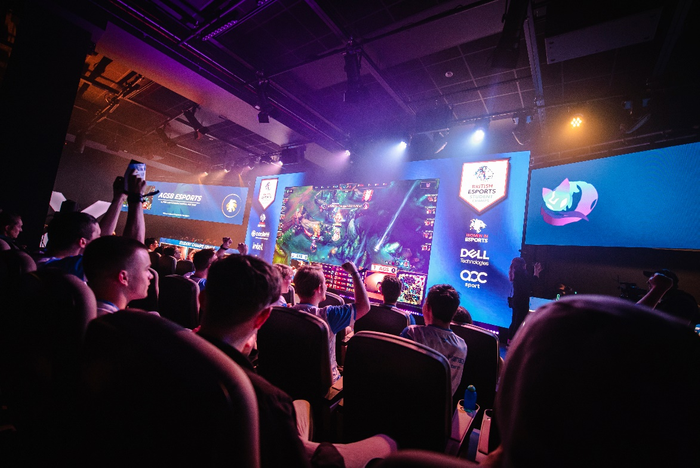 Workforce Readiness, Local Skills Improvement Plans, Skills White Papers, Funding, Retention Strategies, and a long-term vision to grow the economy… These all raise key questions, thoughts and considerations when preparing a future-facing curriculum strategy.
What does 2030 look like?
What does 2025 look like?
Where are the jobs going to be?

What skills do employers want?
Have you even thought about what you're having for breakfast tomorrow?
In a world, a society and an economy that is rapidly changing and evolving we have a lot to consider, and as educators, a vital role to play. As we reflect on learning from the pandemic and return to what is now a new normality, digital technology, creativity, connection, innovation and developing a skilled workforce sit at the heart of our future.
Upon reflection on these thoughts and the direction of travel in education, it is so vividly clear to me through my experiences of working with young people in esports that esports education programmes can support and play a part in many ways.
If you haven't yet considered how esports fits into your curriculum strategy, I urge you to explore this concept. I recently had one of the most difficult and challenging conversations with a school Principal I've ever had on esports. I totally accept that for many, this will be an unknown and will throw up questions and barriers, but this is about developing our curriculum in line with the needs, wants and passions of our students through a redefined and innovative pedagogical approach in new and emerging career pathways.
The biggest challenge is demystifying the misconceptions that many people have in education around video games, and that most think it's simply a hobby. We continue to work hard to raise awareness with educators, parents and at the government level of esports education and the associated careers in games, STEM, business, events, and sports.
One of the most challenging parts of being an educator is the constant need for innovation in the classroom to drive engagement. How am I going to engage this group of young people who are about to enter my classroom?
We cannot underestimate the power of play.
Education is allowed to be fun.
British Esports was established in 2016 as the National Body of Esports in the UK. We run the British Esports Student Champs, the leading grassroots amateur esports tournament in the UK for all secondary schools, Further Education (FE) colleges and Alternative Provision (AP) schools. In '22-'23 we'll see over 7,000 student engagements in the Student Champs, and plentiful opportunities for students to compete weekly in a range of games titles in human vs human, competitive gameplay.
Esports develops a huge range of transferrable skills, which we know employers want; communication, teamwork, leadership, strategic thinking, resilience, creativity, and the ability to use initiative and react in pressurised situations.
In 2020, British Esports partnered with Global Awarding Organisation, Pearson, as we launched a suite of BTEC National and International Qualifications in Esports, which at the highest level are equivalent to 3 A-levels and 168 UCAS points. These qualifications are funded for 14–16-year-olds and 16–19-year-olds in the UK and have seen over 5500 students study them in just three years, with continued growth expected.
With close to 40 University Esports Degrees available from September 2023 and alumni progression into a variety of careers or Higher Education pathways already, esports is here to stay and is supporting engagement, re-engagement, progression, recruitment, retention, and the success of students. Progression pathways include careers in Esports as well as other associated industries such as Business, Law, Entrepreneurship, Finance, STEM careers, Sports Science, Sports Coaching, Nutrition, Psychology, Production, Events Management, Journalism, Games Development, Marketing, Social Media, Content Creation and even the Military and the Public Services.
Esports students represent a group of tech-agile individuals with a reservoir, armoury, and repertoire of skills that we need to support our economy to grow and thrive. Many schools and employers are still unaware of this.
British Esports are proud to partner with Bett for a new and improved Esports Zone to help deliver on its aims to raise awareness, reconnect, reimagine and renew. We are aligned in our approach to increasing the levels of awareness, diversity, engagement, and involvement in esports, and improving esports standards throughout the UK by driving investment in education, business innovation, accessibility, and infrastructure.
'Esports @ Bett' will feature a range of keynote sessions and panel discussions focused on esports and education, as well as a showcase esports tournament. You will experience innovative and exciting content sessions from schools already on their esports journey, as well as hands-on opportunities with the latest esports technology.
Furthermore, those looking for an introduction to esports, considering setting up a programme in their own school or even seeking a deeper understanding of the skills and career pathways that esports can develop are encouraged to visit the Esports @ Bett Hub, a carefully curated range of assets and content aided by British Esports, from esports guides to inclusivity in esports and the very latest on esports qualifications.
I hope to see you there.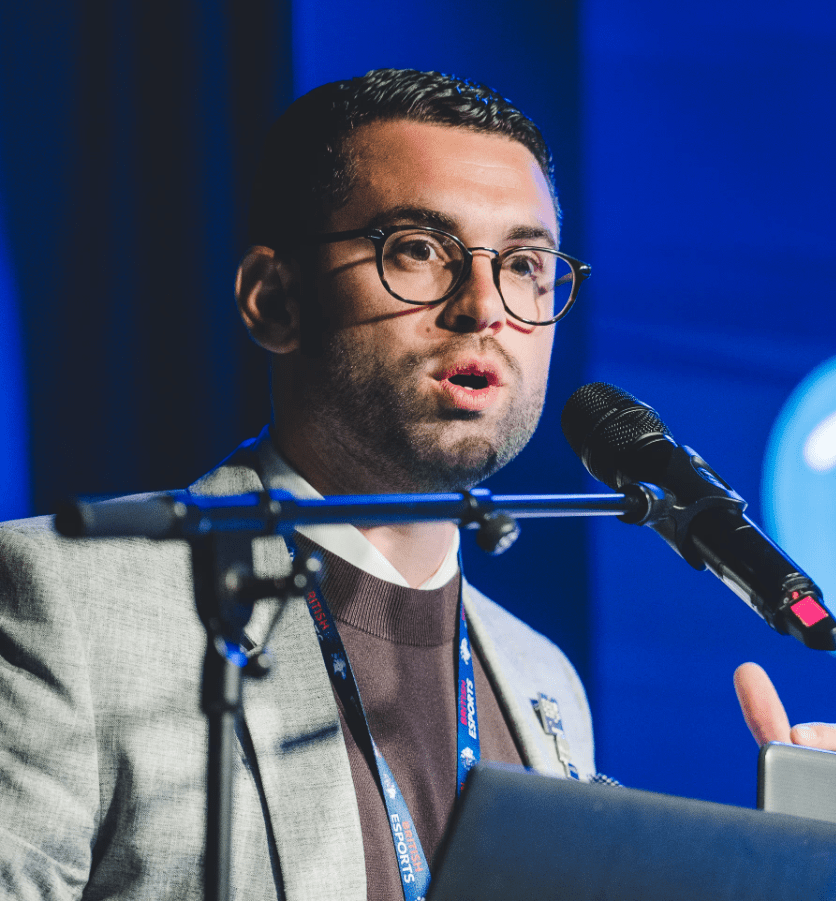 As Head of Education at British Esports, Kalam focuses on delivering growth and development of esports in education throughout the UK and Internationally.

Recipient of the prestigious Pearson National Teaching Award for his outstanding commitment to digital innovation, Kalam, an experienced teacher, educator and educational leader previously served as Curriculum Leader at Barnsley College, where he co-wrote the Esports BTEC in association with Pearson and British Esports, as well as being one of the first to offer the qualification to students and participate in the British Esports Student Championships.

Kalam also serves as Director of Strategic Esports Group, Trainer & Podcast Host at Pearson and Governor at Barnsley College.