Encourage Student Voice for Education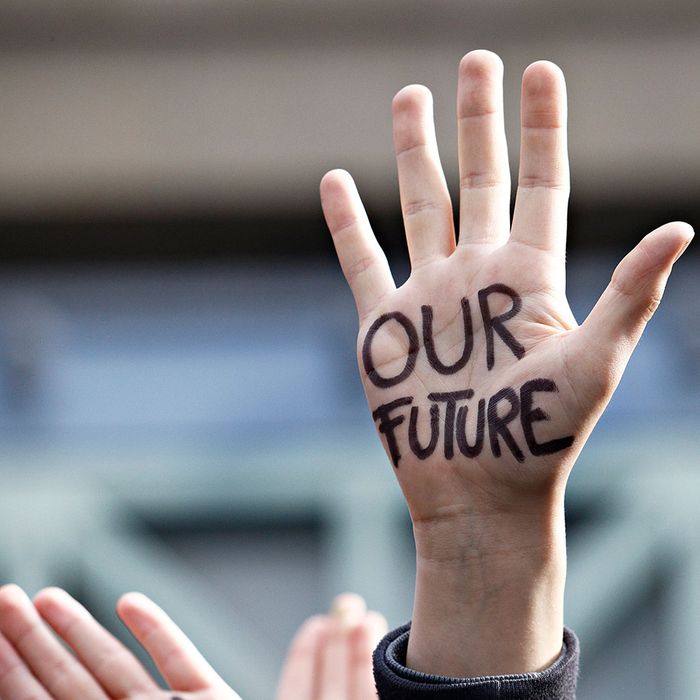 "What exactly is the point of this?"
When the concept is difficult to grasp or the homework is hard, how many times have you heard "what's the point of this anyway?"
As practitioners we don't often lift ourselves out of the weeds to consider the big questions like the purpose of education and it's extremely rare to take that conversation into the classroom and dedicate some precious time to a conversation that feels distracting. Hello….. we've got a job to do!
At a national level the question is sometimes expressed as a balance between education's role in satisfying the needs of the local market context and the degree to which education can help shape our shared future; from how we protect and restore nature, to how we live and thrive as individuals and together.

As we live in a world that's changing fast around us and feel increasingly threatened by climate change and the environmental crisis, conversations about the role and purpose of education have recently found their way into both national and global forums. Taking them into the classroom too can provide a helpful moment to re-think and re-set.
What does it feel like to be asked?
Across the globe the World's Largest Lesson is encouraging a classroom conversation about education in order to connect students more closely to their current experience, consider its value and share their own ideas for it. It's surprising that it doesn't happen more often as one 14 year old student expressed the importance of the conversation to her.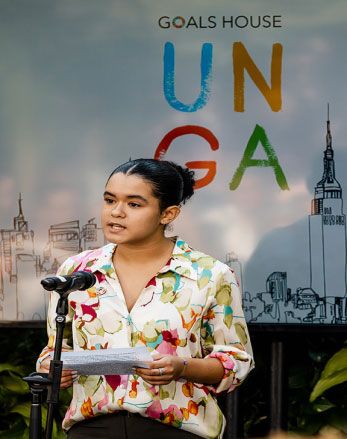 "When I look back and think about my education and my schooling, I don't think I remember a time where I was asked for my opinion. I remember answering questions and taking reading assessments that scared the life out of me but never sitting down and being a part of what was being taught to me.
The only way a child can be captivated by something is if they're interested. Education systems should not just be about learning but also about helping create environments where children can take matters into their own hands. When was the last time you asked a student about what they wanted from their education? Education systems should be working along with students and their ideas, not just giving them directions." Raquel, aged 14, USA
Taking this opportunity at the end of the calendar year, or the start of a new one could be a great way to punctuate your student's annual learning cycle. It could unite your class around a shared ambition for learning that you can remind them of throughout the year. You might even discover something unexpected about how they feel that might help you shape how you inspire them next.
If you'd like to do this you could use the World's Largest Lesson's Transforming Education lesson and playful Transforming Education survey and invite students to share their ideas to make education work better for them.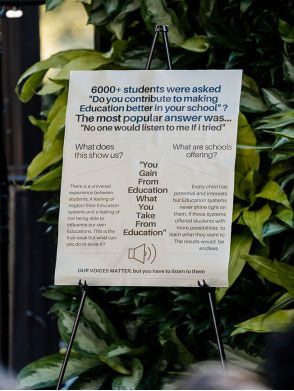 We talk about student voice in school to help inform decisions and provide students with the chance to speak up and influence. But a surprising number of students are telling us that they don't contribute to making education better at their school because no one would listen to them if they tried. We'd like to change this and help students' voices break out of the classrooms and go much further.
Who wants to know?
Globally over the past few months the UN has asked governments to rethink their plans for education. They've been challenged to look at how they will address a deepening learning crisis and make sure that education is fit for purpose. In the lead up to a summit on education that took place at the UN in September, many "stakeholder" groups were consulted, civil society organisations addressing educational needs locally, teachers and youth, but one group was missing. Students in school right now. The ones sitting in the classroom everyday. The ones who have a unique lived experience of education that we must include in any decisions made.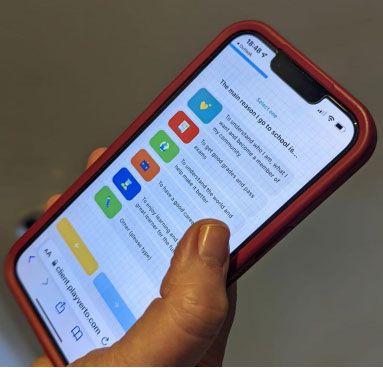 The World's Largest Lesson's learning tool is not only an opportunity for a classroom conversation. It's also an attempt to fill this gap in perspective and make sure that the voice of the world's students in the classroom is heard loud and clear when decisions are being made that affect them.
It's been created in partnership with UNICEF and UNESCO, with the help of data services provider NetApp and if you invite your students to share their thoughts their voice WILL be heard. This global "pulse" of student opinion will be shared with governments, education leaders and the UN over the course of 2023. We'll also share the results with you too at Bett.
Anyone, from any setting, is invited to take part. It's suitable for children over the age of 10 and there are ways to take part on paper too. If you'd like your students to feel included in the kinds of decisions that will impact their generation's learning and the learning of those who will follow them then give them the power to do so. The survey will be live until the 24th January 2023 and is available in multiple languages.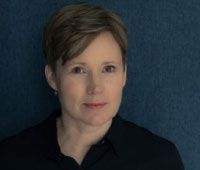 Alison Bellwood, Creator and Executive Director, World's Largest Lesson Biography
Alison is the creator of World's Largest Lesson, a project to raise awareness, support and action for the Sustainable Development Goals and the teaching of sustainability in schools. By working closely with founding partner UNICEF, the project has engaged millions of teachers and students in understanding all aspects of the SDGs and applying them to their own local context. This drives social action projects, advocacy and awareness of the wider world.