Emerging trends of best practice from the international schools sector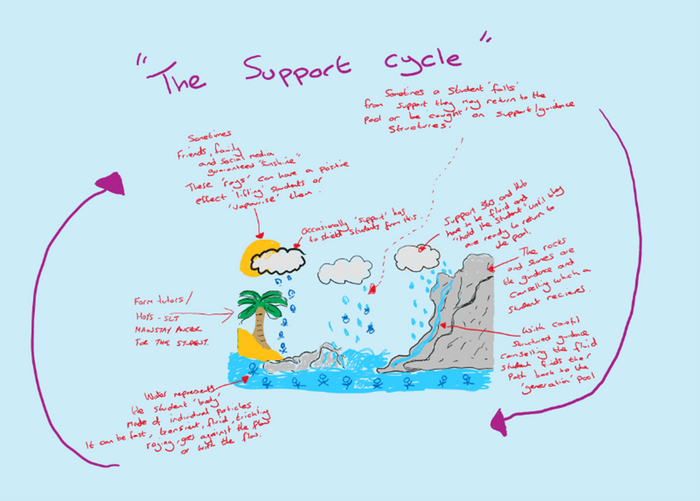 The independent and competitive nature of the international schools sector means that many international schools have the budget, need, and flexibility to be innovative. Coupled with that, international schools attract skilled and adventurous teachers from all over the world who, together, offer a global melting pot of educational experiences to draw upon. It is this combination of factors that positions international schools as one of the leading sectors for educational innovation in early years, primary, and secondary learning around the globe.
The International School Awards recognise the good practice that many international schools are implementing. This year, 31 initiatives were shortlisted from international schools in 61 countries. These shortlisted initiatives were recognised for their commitment to improving student learning, embracing student voice or agency, and involving their entire school community as active partners in implementing and sustaining an initiative.
ISC Research hosts the International School Awards to raise awareness and share good practice throughout the international school community and beyond. It's just one of the ways that we work with international schools to gather market trends, data, and innovative practice.
An independent judging panel that is highly experienced in international education selects the shortlisted and winning schools based on a comprehensive judging process with categories addressing some of the leading trends in educational practice within the sector today. The categories for the 2023 awards included learning and teaching, student pathways, community, wellbeing, safeguarding, DEIJ (diversity, equity, inclusion and justice), ethical values, sustainability, and strategic leadership. Here are just some of the initiatives recognised in this year's awards.
Rooting learning and school life in wellbeing The International Schools Wellbeing Award recognised international school initiatives that support the wellbeing of their stakeholders which can include students, staff and families. Many of this year's applications in this category reflect the breadth and depth to which wellbeing is now being addressed by some international schools today.
Several schools referenced the COVID pandemic as being a catalyst to a shift towards a more sustained and strategic approach to the wellbeing of students and staff. For some schools this has led to an increased focus on the wellbeing of the entire school community.
Four initiatives were shortlisted for the Wellbeing award this year, all of which demonstrated brilliant work in rooting wellbeing into many aspects of school life. The Millennium School in Dubai was shortlisted for a bespoke wellbeing curriculum that has been created with the support of an expert in positive psychology, which helps students to develop resilience and a growth mindset. The curriculum, which has, over time, expanded across the middle and senior years, addresses gaps in students' social emotional wellbeing which were identified from a two-year student census.
Shanghai Qibao Dwight High School in China was shortlisted for a faculty wellbeing initiative. The initiative was prompted by the challenges faced by staff during the COVID restrictions and has developed into a one-to-one support programme providing access to independent experts for mental health, career mentoring, financial advice, and nutrition. This has led to a staff community that is well-supported in their wellbeing, who are talking openly and collectively about personal challenges and vulnerability, and who, as a result, are better prepared to support their students.
Harrow International School Hong Kong was shortlisted for implementing a student ambassador programme that provides wellbeing support for peers. Each year, wellbeing ambassadors who are selected by Harrow Hong Kong students are trained and continually guided as active listeners. The wellbeing ambassadors are supported by the school psychiatrist, pastoral team, and external experts who also host discussion events addressing common challenges such as meeting expectations and managing emotions.
The British School of Bahrain won the Wellbeing award for an initiative named Support 360: a bespoke wellbeing support and management programme designed for all students and staff at the school. Support 360 includes an online wellbeing resource platform established by students for their peers, as well as an online platform forstaff that provides them with ideas and strategies to support their students' wellbeing. Support professionals at the school are now all based in one central hub to provide optimum support and access. In addition to referrals from teachers, the hub encourages students to self-refer as a way of taking ownership of managing their mental health and wellbeing. The programme follows sustainable guidelines so that it can continue and develop year-on-year as staff and students change. As a result of sharing details of the initiative and its impact, Support 360 is now being adopted by other international schools around the world as well as local schools in Bahrain, with a support network for users also being developed.
Diversity, equity, inclusion, and justice becomes a central pillar
Many international schools have acknowledged a need to authentically address diversity, equity, inclusion, and justice within their school communities and throughout learning and, for some schools, DEIJ is now a central pillar for all school initiatives. In this year's awards, three schools were shortlisted for the work within DEIJ.
The International School of Kuala Lumpur, Malaysia was shortlisted for a thought leadership initiative that includes guest speakers sharing their insights, advice, and perspectives with the school community based on their own personal experiences. This initiative is prompting learning, reflection and conversations related to DEIJ which is enabling stakeholders to challenge the school towards change.
Maple Bear West Coast Pre-School in Singapore was shortlisted for a partnership initiative with the National Library Board. This is enabling the provision of a breadth of curriculum content for very young children that values, respects, and celebrates all people and all voices.
And the winner of the DEIJ award this year was The British International School of Houston in the USA. Its initiative reflects an aim by the school for all stakeholders to feel they have representation, which has involved a significant structural change for the school. An action research team meets regularly to address staff and student wellbeing and take responsibility for sustainable improvements. The team conducts an ongoing audit of curriculum themes and content to ensure that all members of the school are represented in some way within areas such as novels studied, topic choices, and historical perspectives used within the curriculum. The aim is to provide validation of the unique journeys of all stakeholders within the school. Visitors and speakers are invited to the school to educate and inspire change. The school community is collaborating to share and host significant cultural events as a way of building cultural awareness and strengthening relationships. Students are empowered to communicate what types of books they want to read, which has resulted in a review of the school library. The school is also showcasing collaborative artwork, publicly demonstrating how students of different ages and backgrounds are creating art together.
Rooting school life and learning around wellbeing and DEIJ matters to every school and ISC Research congratulates all these schools for sharing the good practice across the global educational community. To learn more about more emerging trends, good practice, and developments within international schools, visit www.iscresearch.com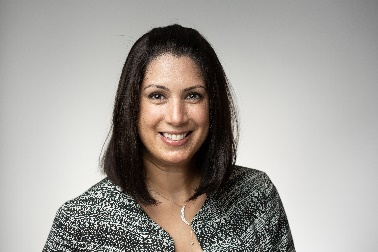 Nalini Cook is the Head of Global Research at ISC Research which tracks data, intelligence and practice within the world's international schools market to support development, strategic planning and partnerships.