An Educational Evolution: When digitalization served as a catalyst for change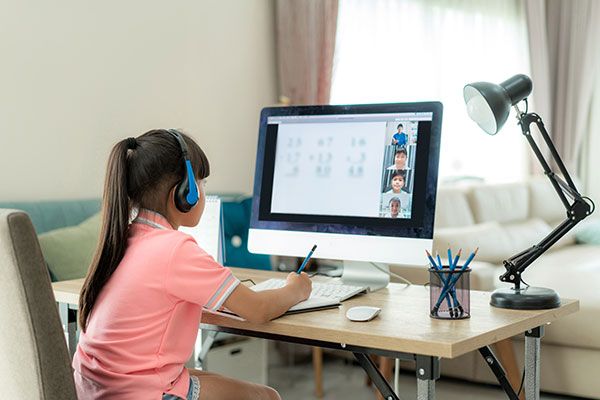 How has the educational system in ASEAN and ANZ undergone a massive transformation during the pandemic? Three powerful lessons from a 2022 study by IBRS and Zoom.
The past couple of years have necessitated a huge shift in the education space – in terms of teaching, its delivery and the business of it. With a world suddenly thrown off its course during a global pandemic, educational networks have had much to overcome, adapt to and transform. Yet, many have managed to make these changes for the better, born out of incredible innovation built on a strong digital and technological foundation.
The results from a recent study by IBRS, spanning interviews and case studies with leaders as well as primary, secondary and tertiary public and private institutions from the ANZ and ASEAN regions, were riveting, to say the least. Here are a few of the impactful insights that give us a glimpse of how educators and institutions had to learn to survive and eventually managed to thrive in this new normal, laying down invaluable roadmaps for future-proof and tech-driven educational ecosystems.
Timely Innovation
"Teachers are now thirsty to try new things. They are constantly asking, 'Hey, can we do this? Can you get this for us? Can we subscribe to A, B or C?'. My question back to them is: 'How will this improve learning for your students?'. If they can't answer this, we sit down together and review the technology." - Hugo Indranto Technology Integrationist Mentari Intercultural School
If there's one thing that has earned an A+ in the recent past, it's been the sheer capability of education and those responsible for it, to innovate in sudden and unexpected ways. The critical need to rapidly adapt and change approaches and techniques has been met by educators and educational institutions from around the world.
What it meant for students:
Students were given enhanced opportunities to experience new technologies and varied approaches to learning.
There was an increase in focus on the much-needed digital safety practices for students.
What it meant for educators and educational institutions:
Educators were empowered by a renewed confidence in the ability to adapt and innovate under pressure.
Digitally-backed education programs proved to fare better in handling and successfully navigating new modes and methodologies.
There has been a rise in opportunities for educators to be more involved in evolving teaching approaches and plans.
Accelerated Competency
"We train and we coach continually. When a new teacher engages a class, we watch the recording and provide feedback on their presentation skills. While some teachers have a natural affinity to be engaging, there is a spectrum of skills. So it is important to continually evaluate and improve teaching staff." - Jarrad Merlo Co-founder/Director of Teaching and Learning E2Language.
Professional development has yet again proved critical, more so by leveraging the right digital solutions for the same. With an entirely new set of competencies to deal with, educators have had to fast-track skill development in multiple key areas, for better use of teaching technologies and collaborations with students.
What it meant for students:
Students had to learn and even re-learn the appropriate usage of technology.
Students had to adjust to a hybrid model of remote and in-person education.
What it meant for educators:
Teacher training emerged pivotal for performance delivery and curriculum creation.
The ability to use emerging teaching technologies to their best effect became increasingly important.
There has been a rise of remote professional development opportunities.
There has been an acceptance that an innovative teaching mindset is key, along with equipping oneself with skills to gauge students' digital signals, such as type/amount of content they consume and drop-off rates from sessions, to better plan for and create curricula.
Tech-Powered Ecosystems
In the past few years, there has been a tremendous increase in the reliance on digital services, and education has been no exception. This shift also served to highlight the age-old issues that many organizations face due to the lack of synchronization between various technologies used to support learning, teaching and logistics. Institutions that operated with a more harmonious approach dealt with the challenges of the pandemic better than those that leveraged tech in silos.
What it meant for students:
Students could benefit from increased accessibility and a more authentic learning experience, due to the integration of student portals and commonly used platforms with the larger educational ecosystem.
What it meant for educational institutions:
Institutions were able to identify the gaps and can now concentrate efforts to design and nurture collaborative spaces, leveraging the best of contemporary and traditional practices.
There has been an acceptance of the importance of finding a cost-utility balance between the existing ecosystem and new technologies going forward.
Institutions could plan for increased investment in relevant technology, on a need basis.
Grading Up: The Way Forward
While many institutions may have returned to in-person education, there have been pivotal lessons learned during the pandemic that have helped set the foundation for digitally native generations to thrive. Findings suggest that a digital-driven mindset is the way of the future, backed by fundamental changes at an institutional level and a fine balance between technology and the human touch.
Key measures for the future of successful digitally-powered education include:
Moving all curricula to digital platforms.
Leveraging the right platforms to create better symbiosis between students and teachers, for the greater good.
Leveraging and investing in virtual support platforms and services, to scale up efforts to deal with mental health challenges.
Creating and adapting curricula to better suit new consumption habits.
Investing in creating and managing a pedagogical framework that supports new social and educational norms.
Identifying key areas of growth and expansion for institutions to transcend geographical limitations and improve learning modalities.
The pandemic has taught us all that being prepared for change is being well prepared. Transformation in educational systems from a technological and accessibility standpoint is no longer optional, but a necessity to foster efficient learning environments and economic salience. While the COVID-19 pandemic brought innumerable issues to the forefront, it also shed light on opportunities for institutions to better fill those gaps going forward. A focus on using digital models for equitable and sustainable learning will prove beneficial for better educational practices in the future.
Read the Lesson in Education report for a wealth of actionable insights and detailed case studies.
Join Zoom to hear more on the future of education and how hybrid work and hybrid learning are changing the primary & secondary (K-12) and post-secondary education landscape at Bett Asia 2022. Register today here: https://asia.bettshow.com/visitor-registration