Wellbeing

Leadership

Inclusion
Education is the answer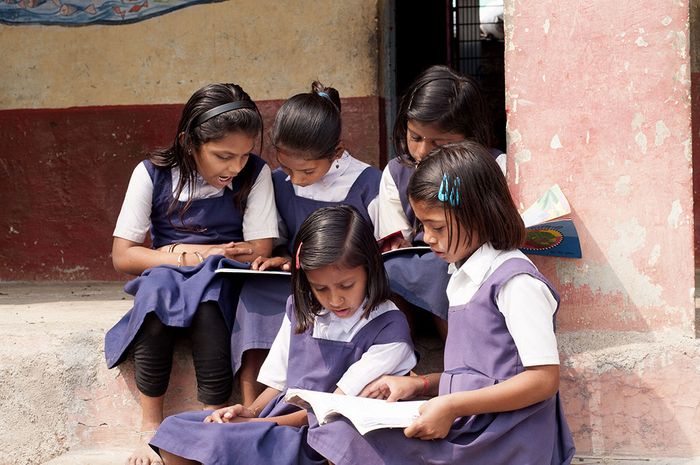 In patriarchal societies like the one where I grew up, fathers are known by their sons. I am one of the few fathers who is known by his daughter. I am absolutely proud of it. Once Malala was my daughter and now I am her father. This beautiful reference of introduction stands out as quite an accomplishment.
Recounting my own childhood, I grew up in the small village of Barkan, Swat, in north-west Pakistan, with five sisters and one brother. Mine was a typical patriarchal family. I noticed that I got milk cream with my tea when my sisters did not. I could see that the sumptuous parts of the chicken were eaten by men, while the bony parts were left for the girls. I had better clothes and more pairs of shoes. And the worst discrimination that crippled their future was deprivation from education. Like society, the government was also patriarchal. There were more schools for boys and hardly any schools for girls. My parents had big, tall dreams for me – but for my five sisters, their only dream was to get them married at the earliest possible time.
Some of my sisters were much smarter than me. They could have become teachers, doctors, pilots or social entrepreneurs. But their lives were decided the moment they came into this world. While I was pursuing my dreams in a school, they stayed at home. They could not dream beyond becoming wives and mothers. They could not become themselves. And I realised that too many women die as if they had never been born.
You might be thinking right now, what helped me to be different? My one-word answer is 'education'. Education made my inner being beautiful. It inculcated in me the beautiful human values of love, respect and compassion. It made me conscious of all injustices and inequalities based on gender, caste, colour or creed.
I was so angry seeing my first cousin bound in a forced marriage. I was so disturbed to see girls married at the ages of 14 and 15. It always shocked me to hear the horrible stories of honour killings.
Education empowered me to fight against the inhuman traditions and social norms that harmed women. Education was my most powerful weapon for change.
I started it from within my family. The first woman I believed in was my wife. Men in patriarchal societies are considered weak if they consult their wives on business and political issues. But when I found myself in trouble, the first person I always went to was my wife, Toor Pekai.
I never saw my mother's name on a doctor's prescription. If I took her to the doctor, she was just 'mother of Ziauddin'. If my father accompanied her, she was 'wife of Rohul Amin'. I wanted to change this absence of identity. This invisibility of women!
When Malala was born, I named her after the legendary Pashtun-Afghan heroine, Malalai of Maiwand – who raised her voice and rallied the Afghan fighters to victory. A few weeks after Malala's birth, my cousin brought me my family tree. It was a long list of men, traced back four hundred years. I drew a line from my name and wrote Malala. So I can say that I was a feminist long before I heard about the word feminism.
Together, Toor Pekai and I changed the family norms. We are equally as proud of our two sons who strongly believe in gender equality.
To see the same change in my community, I became a teacher. Because I believed that quality education is the most effective equaliser. A magic wand. I imagine that my five sisters would have had an entirely different life if they had had the opportunity to receive education. I could picture how Toor Pekai only went to school for a few days. She got bored being the only girl in her class. She sold her books and no one asked her why she was not going to school. So I was determined to educate my own daughter, along with hundreds of girls in my community. I knew that if I wanted to see Malala have a different life to that of her aunts, she must be educated. What my father gave me, I wanted to give to my daughter. I ran an independent school. It was a joyful journey, seeing girls in classes of science and computer labs, in speaking and debating clubs. But the happiness of peace did not last for long. We had hardly completed 12 years of school when the Taliban emerged. They brought death and destruction to our paradise-like valley. They destroyed more than 400 schools and imposed a ban on girls' education.
This was the moment that I had to stand up for the girls' right to education. This was the time Malala had to defend her right to education. She wrote a blog for the BBC to tell the story of Swat. And raised her voice from every platform she could. This one girl, with a book and a voice, was more powerful than the guns and bombs of the Taliban. And let me tell you that when your rights are violated, you must raise your voice. Because your voice is incredibly powerful. That is why the Taliban came after her, to silence her voice forever. It was a miracle that she survived. And the girl who spoke for 50,000 girls in Swat Valley, when the Taliban banned girls' education, is now raising her voice for 130 million girls who are not in school.
In Pakistan, I was a leader in the community and had supporters. While now, Malala is the leader and I am one of her millions of supporters.
Our foundation, the Malala Fund, is working for a world where every girl can learn and lead. It champions every girl's right to 12 years of free, safe and quality education. When girls go to school for 12 years, they get jobs and earn twice as much as those with no education. If we educate all girls for 12 years, we will add 30 trillion dollars to the world's economy. Girls' education is the most rewarding phenomenon that contributes to peace, equality, climate change and justice – and a greater world for us all. I hope you will all join Malala's fight for girls' education.
This article is an extract from The Possibilities Project. The Possibilities Project is the ultimate handbook that's here to help you on your journey of self-discovery, independence and career success. Drawing on the experiences of some of the brightest minds in the UAE, and beyond, this is your one-stop-shop for career-readiness and wellbeing. You can download the full collection of inspirational essays here.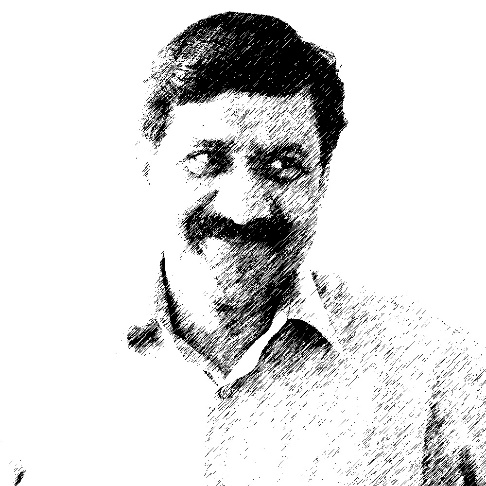 Ziauddin Yousafzai is the co-founder and a board member of Malala Fund and is Malala's father. For many years, Ziauddin served as a teacher and school administrator in his home country of Pakistan. When the Taliban invaded their home in Swat Valley, Ziauddin peacefully resisted their efforts to limit personal freedoms. Speaking out put Ziauddin at risk, but he feared remaining silent would be far worse. Inspired by her father's example, Malala began publicly campaigning for girls to go to school. In October 2009, The New York Times filmed a short documentary about Ziauddin and Malala's fight to protect girls' education in Swat. Due to her increased prominence, Malala was shot in the head by the Taliban two years later. Malala survived and was transported to the United Kingdom for treatment. Ziauddin, his wife Toor Pekai and their two sons joined Malala in Birmingham. Determined to continue their campaign, Ziauddin and Malala founded Malala Fund in 2013. Together they champion every girl's right to 12 years of free, safe, quality education.