The Edtech Podcast: Schools, Employability and Skills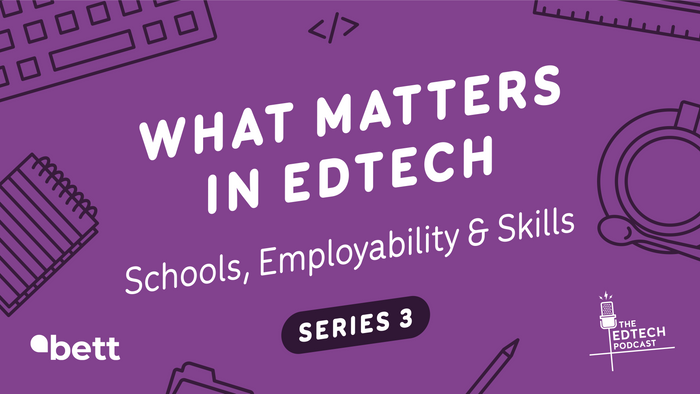 Bett is proud to present an all-new limited podcast series focusing on skills, curated in collaboration with Sophie Bailey, Founder of The Edtech Podcast, and Bett Global Skills Partner Pearson.
In this first episode, recorded LIVE at Bett 2022, you'll hear from David Price, OBE and author of Power of Us, Valerie Hannon, Systems rethinker, and author of Thrive: The Purpose of Schools in a Changing World and Siân Gresswell, Senior Adviser for Careers and Employability, at Greenwood Academies. We're talking about Schools, Employability and Skills.