Digital Safeguarding: Let's face it, it is Safeguarding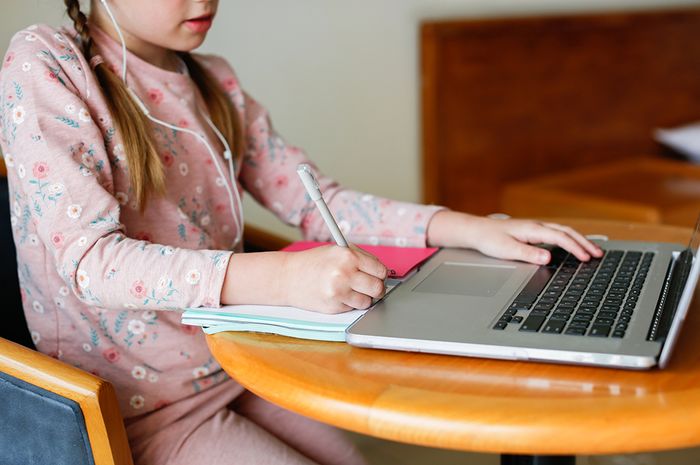 This topic is close to my heart, as an educator and a parent, safety of the young people in my care is of the utmost importance. With educators across the globe writing and supporting the development of EdTech in their schools and lives we need to see Digital safeguarding as integral to the success of the school's vision and leadership. Giving it the same importance that we do [Traditional] safeguarding.
When I first became a digital lead in schools, any issues online came to me, but should they have? Please do not miss-understand I was very happy to be able to be the support and it gave me insight into a broader spectrum of education and the pastoral needs of students, outside the realm of being a tutor, more as a leader within the school.
It is my belief that education needs to take digital safeguarding as seriously as what we possibly think of as more "traditional" safeguarding. Listening to the EdTech podcast today reminded me that more often than not our students are not developers or creators but content absorbers. This is the risk we undertake with every digital device we give to our students. With every platform we allow them access to and I say this both as a teacher and a parent. We need to be more aware.
So as we move into a world where COVID is still a very high risk to all across the globe, a society where now we need to realistically work from time to time remotely, blending teaching & learning methods and techniques as well as using a variety of synchronous and asynchronous learning. How do we ensure that the blended approach to learning is safe and secure for our young people?
I would add that this new approach also means that no teacher can fall back to their "old ways" or repeat the phrase "that's not part of my role" or even "but that's the way it has always been", which I think will come as a huge relief to so many of us.
Last year I was made aware of National Online Safety as a mode of getting staff, parents and governors to engage in Digital Safeguarding and online safety, this was key driver for me, especially in role new to the school, it was integral to get across how important understanding digital safety is to everyone, not just your digital lead.
Embedding the understanding and belief that at the heart of every digital strategy, should be digital safety.
The platform is brilliant and allows staff to log in and out of their own learning and develop a track of progress. In addition to this, one part I found invaluable is that it goes into detail about every aspect of digital worlds, much of it is quite daunting and unthinkable, but sadly is the reality. Specifically, there is a module on the dark web, having also completed a range of other e-safety and digital safeguarding trainings online for other sources in the past, I felt that this one truly was the most comprehensive.
So why talk about this as the first point for the new academic year of blogs?
"The NCA and UK policing arrest more than 500 child sex offenders and safeguard about 700 children each month." – https://www.theguardian.com/
The NSPCC's "Are our Children Safe" report for 2019 really puts it into perspective and provides for some important reading for all school leaders. Additionally, the COVID pandemic has put more children at risk than ever before. As we push our children to be online more, for education, we must be responsible and hold high standards to what we are asking them to do online and where they get their content.
It should be a priority to all schools to keep students safe,
It must not be a bi-product, historically because it is digital being seen as a lesser entity in education (perhaps less so in recent months) and not seen as something school needs to involve as actively in.
Educate the community: If we want teachers to be able to spot online dangers, grooming and understand what risks there are out there, we need to make these conversations happen.
Value it from leadership down to ensure people know its worth.
All content going out to students should be curated by staff to ensure it is of quality and safe for the viewing of our students, this includes recommended ages on apps.
For me the JESS Digital Innovation summit 2020 was inspiring and couldn't have come at a better time. The focus was clear and deliberate it was safeguarding. But if we don't keep making the noise and reminding people that we should be considering it in everything which we do, we are letting our students down. It really was food for thought and showed that there was a big journey to undertake, but that we could all be in it together, to support one another and deliver the best for every child.
So, realistic targets. At the school I work at, ALL staff (including admin) will be completing their annual online safety course in term one, in addition, SEND, ICT, DSL's and pastoral leads will be completing targeted training as well.
Courses of interest are as follows:
The role of safeguarding around SEND and vulnerable learners.
DSL Level 1/2/3 annual certificate in online safety
Annual Online safety course for ICT Leads
Annual Online Reputation Course for Schools and Staff
Certificate in Cyber Security in schools
Certificate in Data protection & GDPR in Schools
Due to needing to do much of this online remotely, with some new staff and those who travelled in quarantine, we will be setting up a hub of CPD on Google Classroom, that way staff can work through courses and upload their certificates once they are completed. NOS tracks the completed courses but whilst being remote the Google classroom allows us to be able to have FAQs and support to staff online.
Because if we have knowledge, we have the power to make a difference.
Tips:
Read the 2020 version of the Keeping Children Safe in Education there are a range of links which can help support staff, students and parents.
Check out National Online Safety and the resources they provide for educators and parents.
Train your Digital Leader as a Designated Safeguarding Lead.
If you are in the UK contact CEOP if you have any concerns about online safety, in the UAE they have a designated contact for Digital Wellbeing who will support in the same way.
If you have a low budget (many do) check out Common Sense Media for support and curriculum guidance.
This article was originally posted on Designed to Teach Digitally. The original article can be viewed here.